NOTE: Pollinator Partnership is currently operating remotely and we are unable to access our warehouse. As a result, our shipments are temporarily suspended. We are sorry for the inconvenience and thank you for your patience. Please email info@pollinator.org with any questions.
Posters
Pollinator Partnership materials can be ordered by submitting a donation below. Shipments can be made within the US, Canada and Mexico. Delivery time can be up to a month. Please contact info@pollinator.org or 415-362-1137 if you need your shipment expedited.
*POSTERS ARE FOR EDUCATIONAL PURPOSES ONLY AND ARE NOT INTENDED FOR RESALE.
Our Future Flies With Pollinators (2020)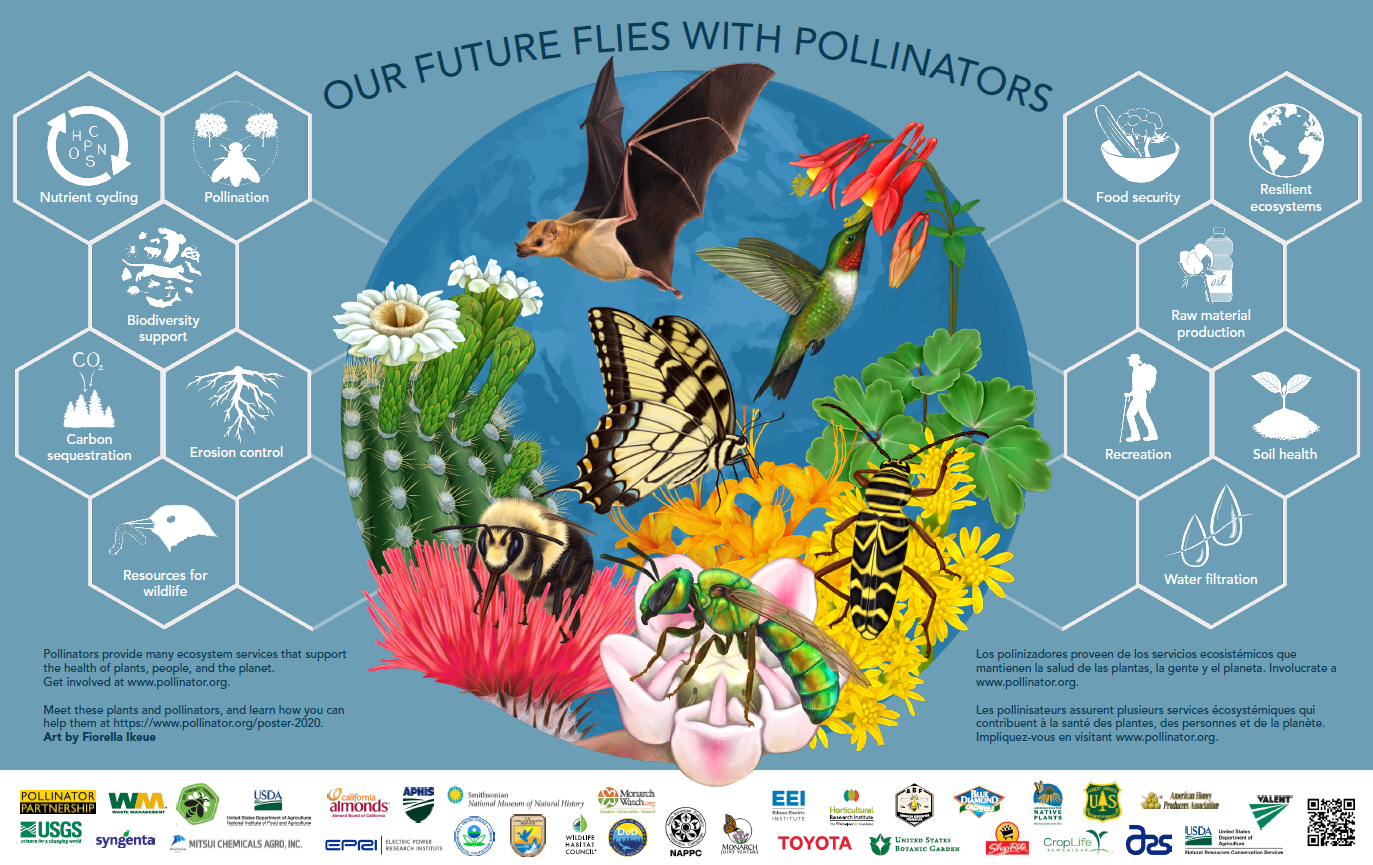 Download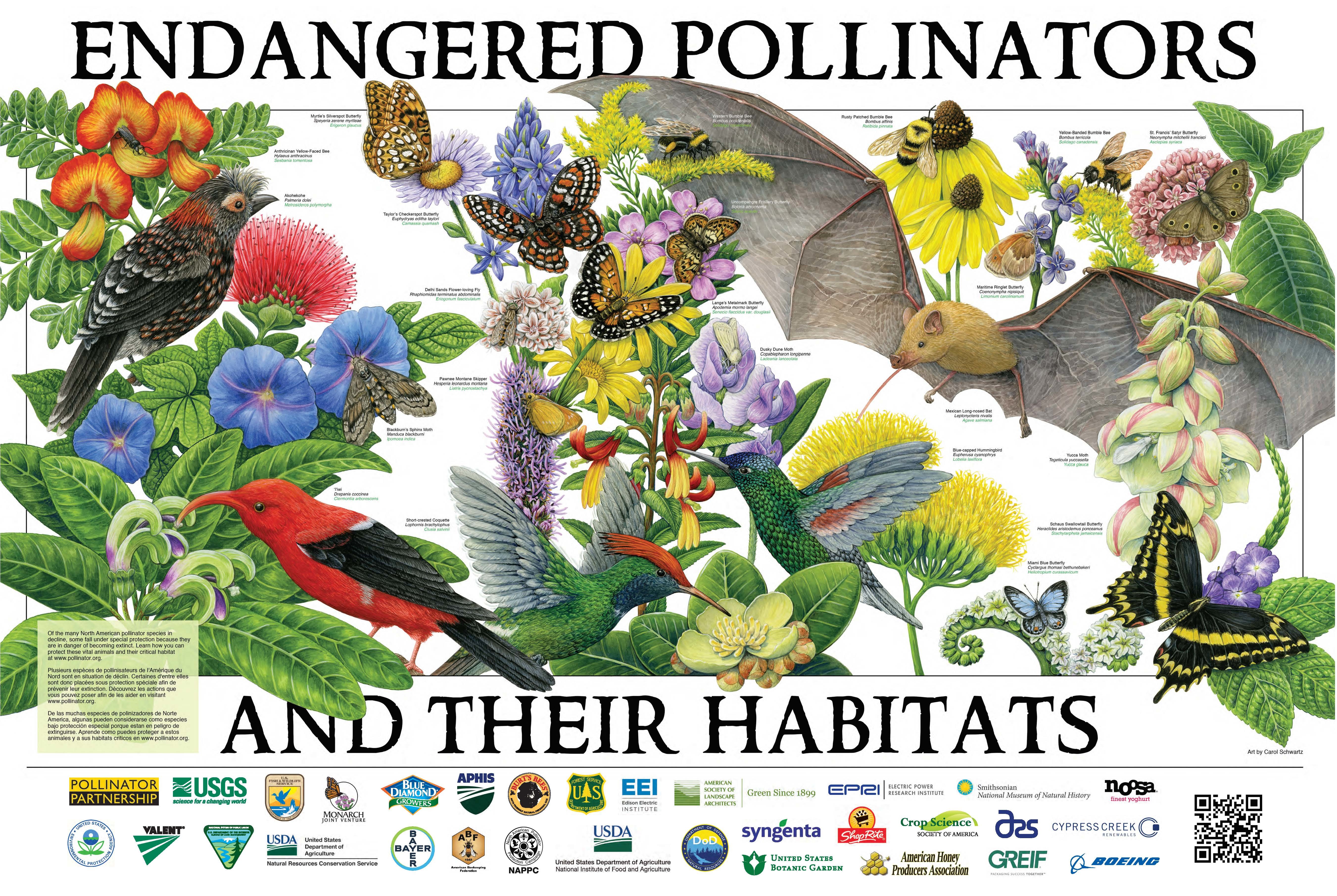 Endangered Pollinators and their Habitats (2019)
Poster size is 36" W x 24" H
Numerous pollinator species are at risk and listed as federally endangered or threatened including: 1 fly, 3 bats, 5 birds, 8 bees, and 24 butterflies and moths. Disturbances such as habitat loss, climate change, and application of agricultural pesticides contribute greatly to diminishing populations and disrupting ecological interactions. Extinction can lead to a crippling disaster for ecological resilience and economic interests.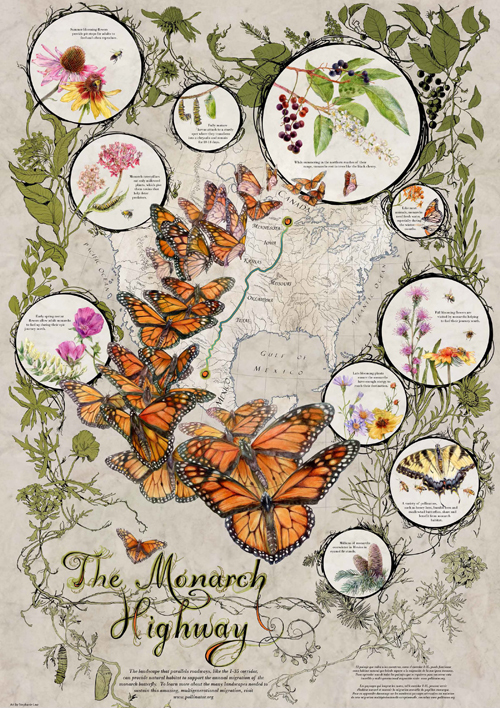 THE MONARCH HIGHWAY (2017)
Poster size is 24" W x 38" H
The landscape that parallels roadways, like the I-35 corridor, can provide natural habitat to support the annual migration of the monarch butterfly.

Learn about the poster including the plants, pollinators, artist and more by clicking here!
Explore Posters from Past Years
Please note: These posters are NOT available and are completely OUT OF STOCK. Thanks!