Take Part in Pollinator Week!
Pollinator Week is an annual event celebrated internationally in support of pollinator health. It's a time to celebrate pollinators and spread the word about what we can do to protect them. The great thing about Pollinator Week is that you can celebrate and get involved any way you like! Popular events include planting for pollinators, hosting socially distant garden tours, participating in online bee and butterfly ID workshops, and so much more. However you choose to celebrate this year, be sure to register your event on the map below, and share your story with us by tagging us on social media using the hashtag #PollinatorWeek.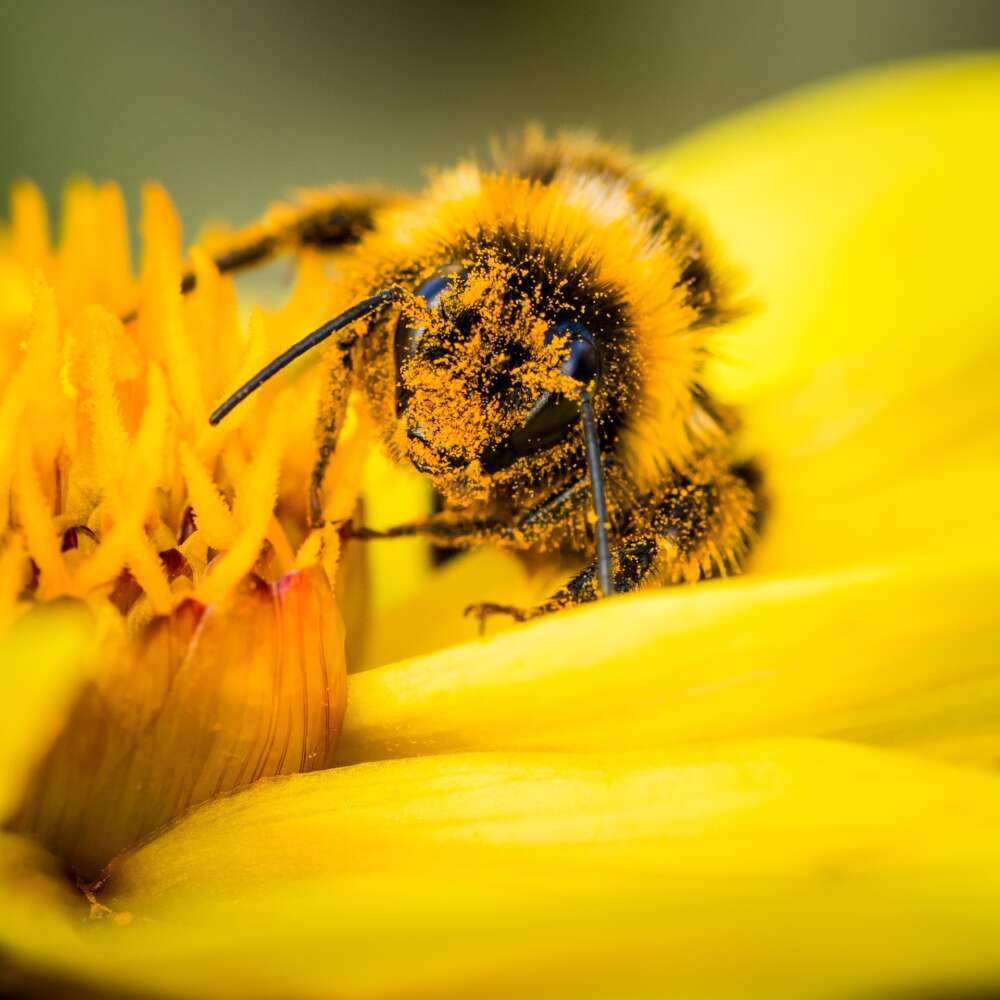 Download and Share the Logo
We need YOU to help us spread the word about Pollinator Week! Download the official Pollinator Week Logo and share it with your friends and colleagues on Facebook, Instagram, and Twitter. The official Pollinator Week logo images can be downloaded using the following links: ENGLISH, SPANISH, and FRENCH.
Download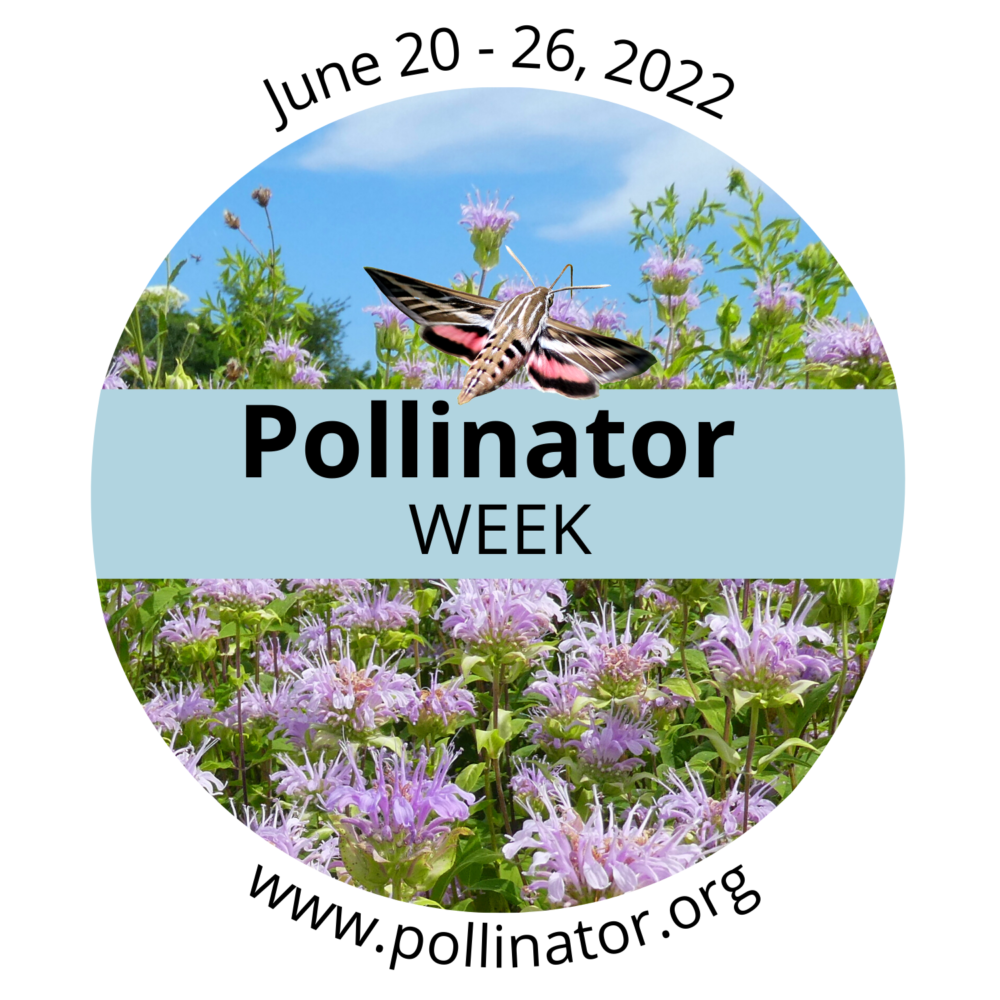 Pollinator Week Map
It's not too early to start thinking about your socially distant activity. Pollinators positively affect all our lives, supporting wildlife, healthy watershed and more - let's SAVE and CELEBRATE them! Activities can be more traditional events open to the public (plantings, walks, webinars) or private events in your backyard*. Join the celebration and connect virtually by adding your pollinator activity to the map below!

*Private activities will not be made available for download in the events list.
Add Your Activity to the Map
Add Your Lighting to the Map
Pollinator Week Toolkit
Bees and other pollinators are threatened, but with your support, we are finding ways to help them. Download our Toolkit for inspiration on how to help pollinators!
Take Action
Resources
Download our educational posters for the classroom or workplace, Pollinator Week Logos to share on social media, and our fun facts and activities for kids!
Learn More
Order the Latest Pollinator Poster!
This year's poster "Pollinators and Agriculture: A Partnership on the Land" by artist Hugo Salais is an artistic depiction of the harmony that can be achieved when agricultural landscapes embrace pollinator-friendly management practices. Order yours now!
Order Now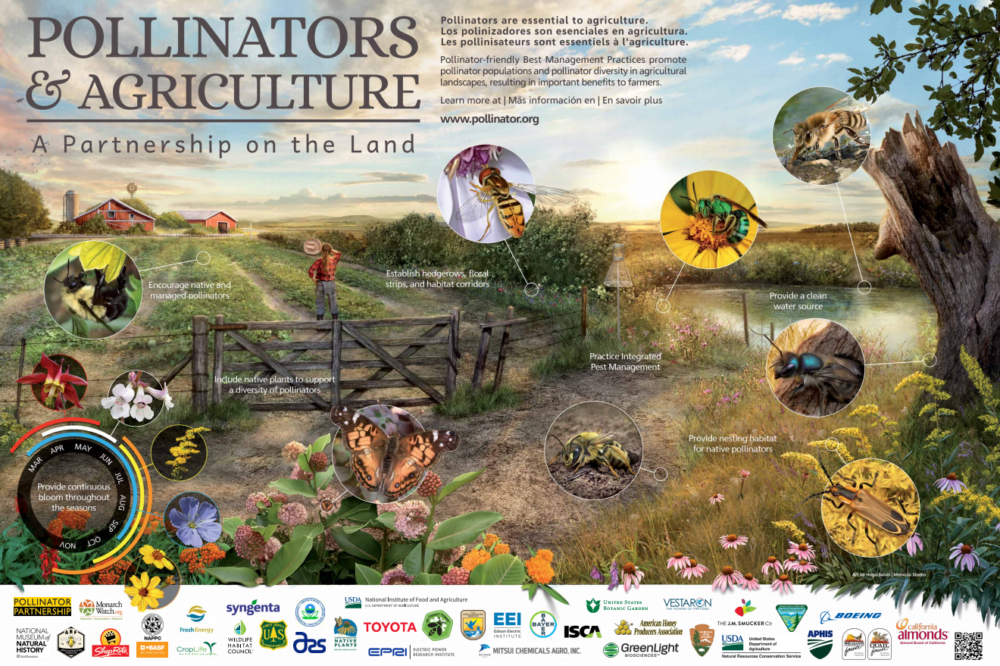 Pollinator Week History
Pollinator Week was initiated and is managed by Pollinator Partnership, and fourteen years ago the U.S. Senate's unanimous approval and designation of a week in June as "National Pollinator Week" marked a necessary step toward addressing the urgent issue of declining pollinator populations. Pollinator Week has now grown into an international celebration, promoting the valuable ecosystem services provided by bees, birds, butterflies, bats and beetles.

While this year might not be a typical Pollinator Week due to the COVID-19 pandemic, people across the planet have pledged to continue promoting pollinator health and well-being through socially distant and responsible events. Through the numerous virtual gatherings, webinars, responsible planting sessions, socially distant garden and farm walks, and monument lightings, Pollinator Week 2021 is geared to be the busiest and best one yet!