NOTE:
Pollinator Week 2021 will take place from June 21-27, 2021.
Pollinator Week 2022 will take place from June 20-26, 2022.
Pollinator Week: Pollinators, Plants, People, Planet
View the Press Release!
National Pollinator Week is a time to celebrate pollinators and spread the word about what you can do to protect them.

Thirteen years ago the U.S. Senate, initiated by Pollinator Partnership under Laurie Davies Adams, unanimously approved and designated a week in June as "National Pollinator Week", marking a necessary step toward addressing the urgent issue of declining pollinator populations. That same year, Secretary of Agriculture Mike Johans issued a proclamation that Dr. Larry Stritch, US FS Chief Botanist for Grasslands, orchestrated. Pollinator Week has now grown into an international celebration of the valuable ecosystem services provided by bees, birds, butterflies, bats and beetles.
Pollinator Week was initiated and is managed by Pollinator Partnership.

Due to the current situation with covid-19, Pollinator Week 2020 will not be a typical Pollinator Week. We urge everyone to hold a socially distant, appropriate event. In an effort to lighten the load on state governments during this time, we are not pursuing formal state proclamations this year, but will continue to post proclamations that we do receive. Moreover, we encourage everyone to go outside and spend some time with the bees and butterflies that inspire hope in many.
Find Activities and Lightings
It's not too early to start thinking about your socially distant activity. Pollinators positively affect all our lives, supporting wildlife, healthy watershed and more - let's SAVE and CELEBRATE them! Activities can be more traditional events open to the public (plantings, walks, webinars) or private events in your backyard*. Join the celebration and connect virtually by adding your pollinator activity to the map below!

My Pollinators - My Story Submissions are now on the map!
*Private activities will not be made available for download in the events list.
Add your activity and lighting to the map
View Activities and Lightings in List Format
Pollinator Week Lightings
Help us celebrate Pollinator Week by requesting local establishments and buildings to light up yellow and orange in support of pollinators! Together, let's make this the brightest Pollinator Week ever! Click on the button below to download our Pollinator Week Lighting request text.

Download Lighting Request Text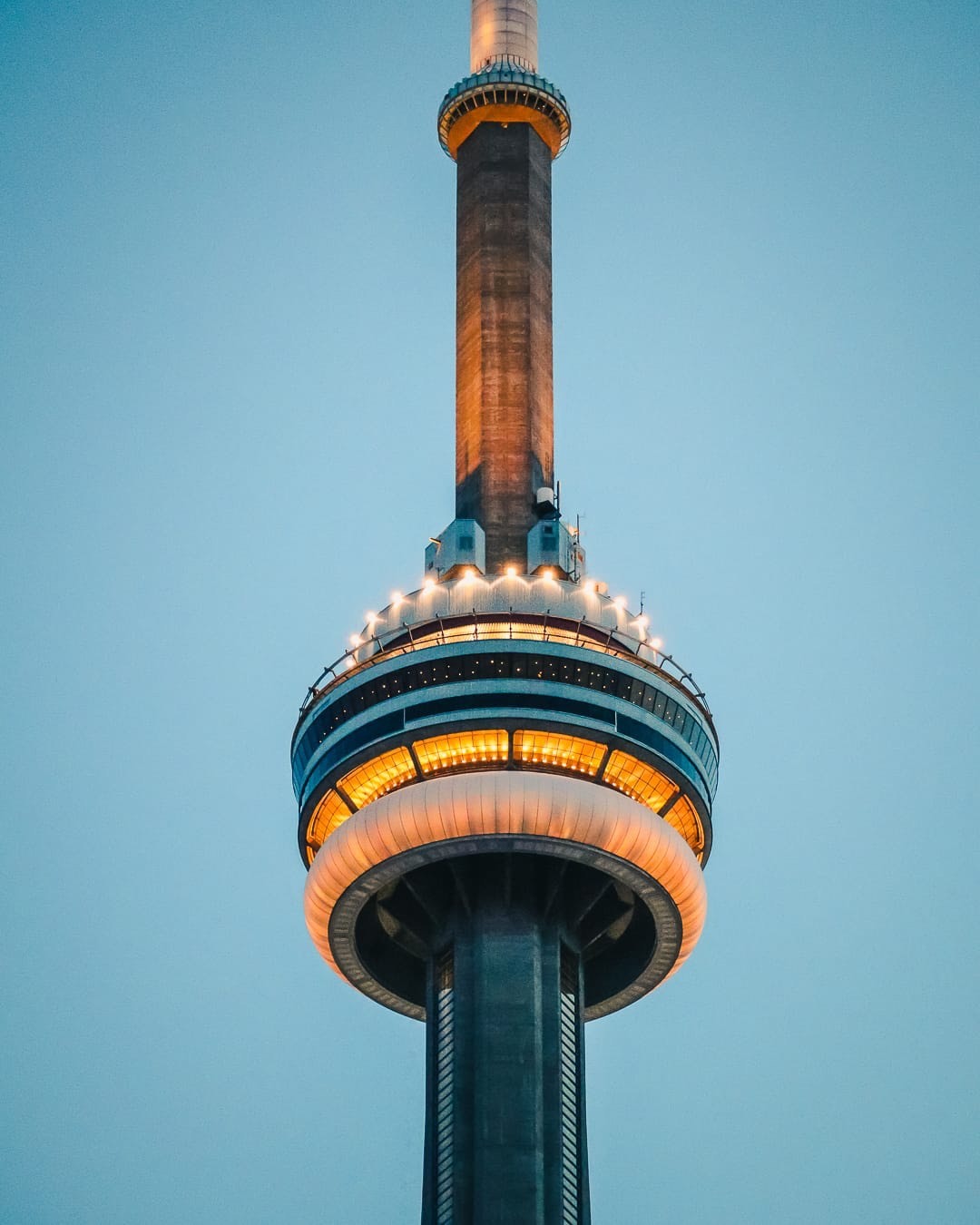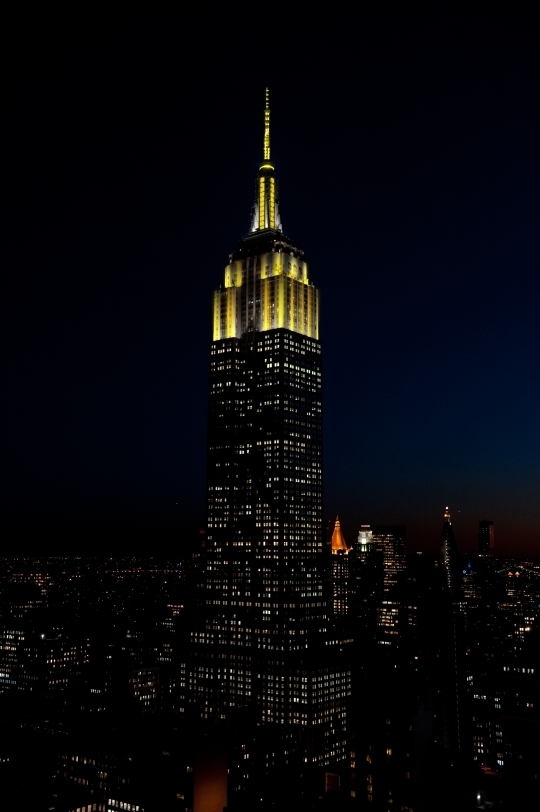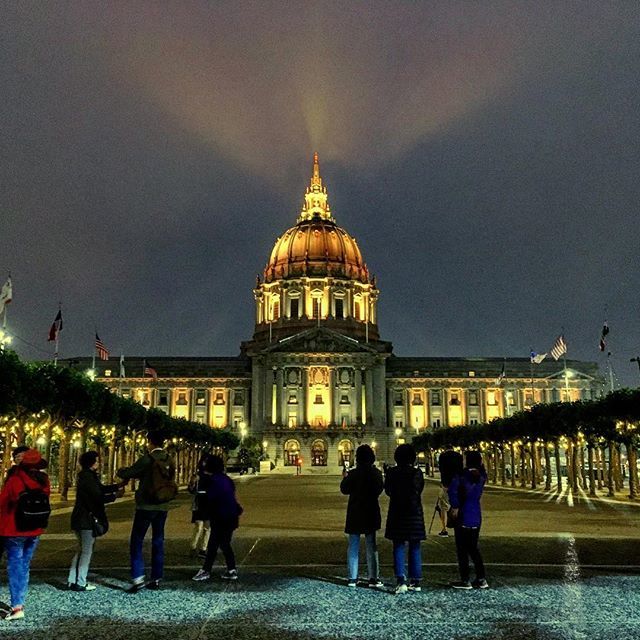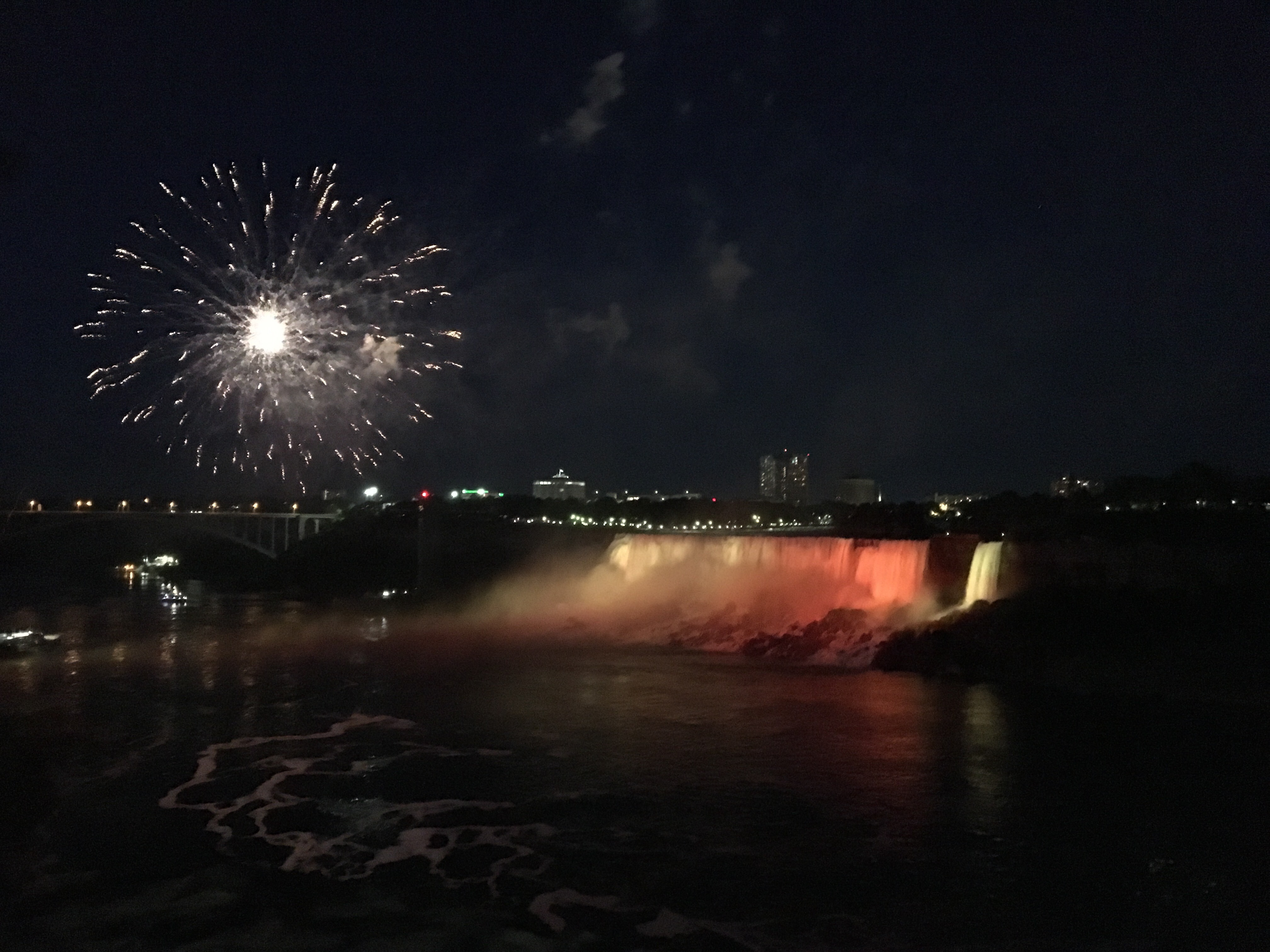 Take Action
WHY SHOULD YOU CONTACT YOUR GOVERNOR?
Many states require in-state requests for events such as Pollinator Week to be officially proclaimed. Thanks to wonderful citizens like you, all 50 states declared Pollinator Week in 2019!
Please take a moment to sign and mail the letter below to your governor. Your effort is making Pollinator Week 2020 a great success!

View the Proclamations
HOW SHOULD YOU CONTACT YOUR GOVERNOR?
1. WRITE
Canada
2. CALL
Find your Governor's address on the Governor Contact List
SUGGESTED SCRIPT FOR CALLING GOVERNOR'S OFFICE
Hello my name is NAME. Can I speak to the person that handles proclamations?
I am calling to follow up on a letter sent by the Pollinator Partnership requesting the governor proclaim STATE Pollinator Week, June 22-28, 2020. The Pollinator Partnership would love to demonstrate STATE'S support for pollinators to its citizens. Please let me know what I can do to move this proclamation forward.
Thank you for taking the time to speak with me. Have a great day.
Resources
Toolkit
Download the Toolkit for a comprehensive guide to participating in National Pollinator Week. Get activity ideas, social media posts, swag and more!
Download Toolkit
Graphics
Download and use any of the images below to spread the word on social media, event flyers, or your website.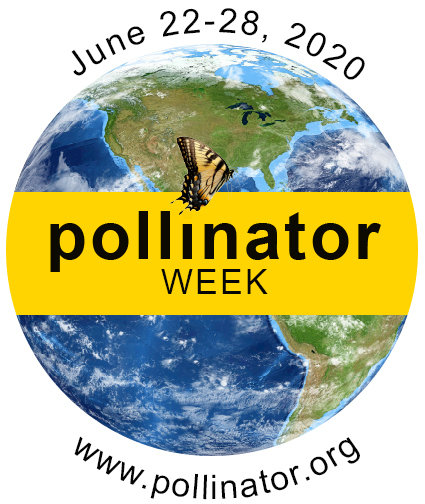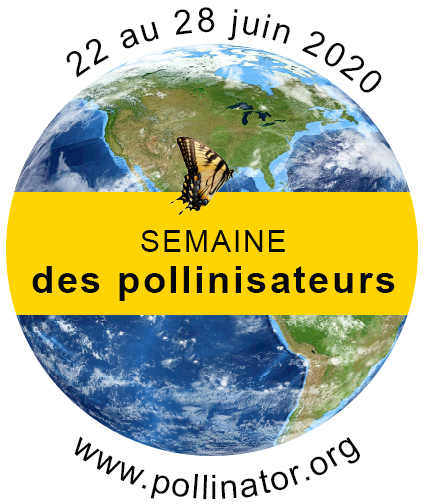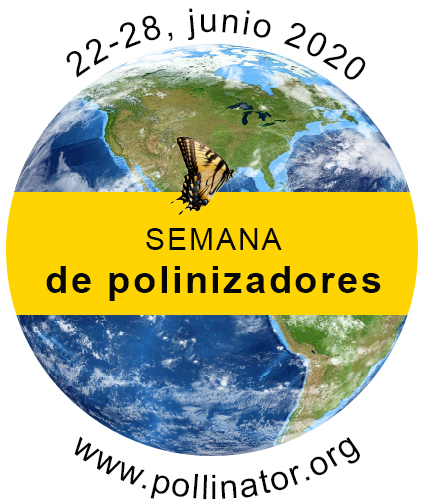 Download English
Download French
Download Spanish
Facebook Cover Photo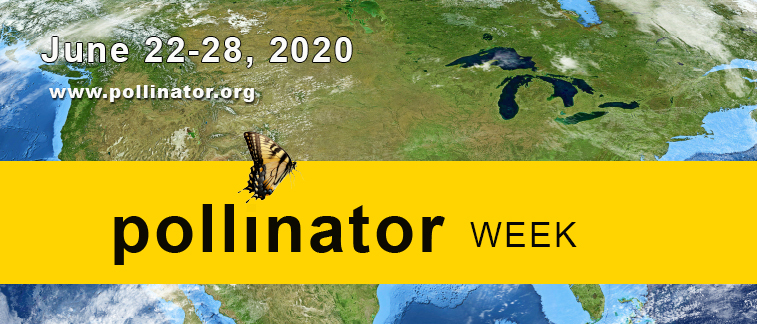 Download Facebook Cover Photo
Social Media - Shared Graphic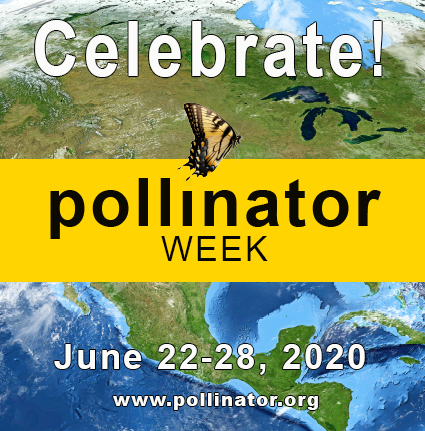 Download Social Media Image
Sticker Sheet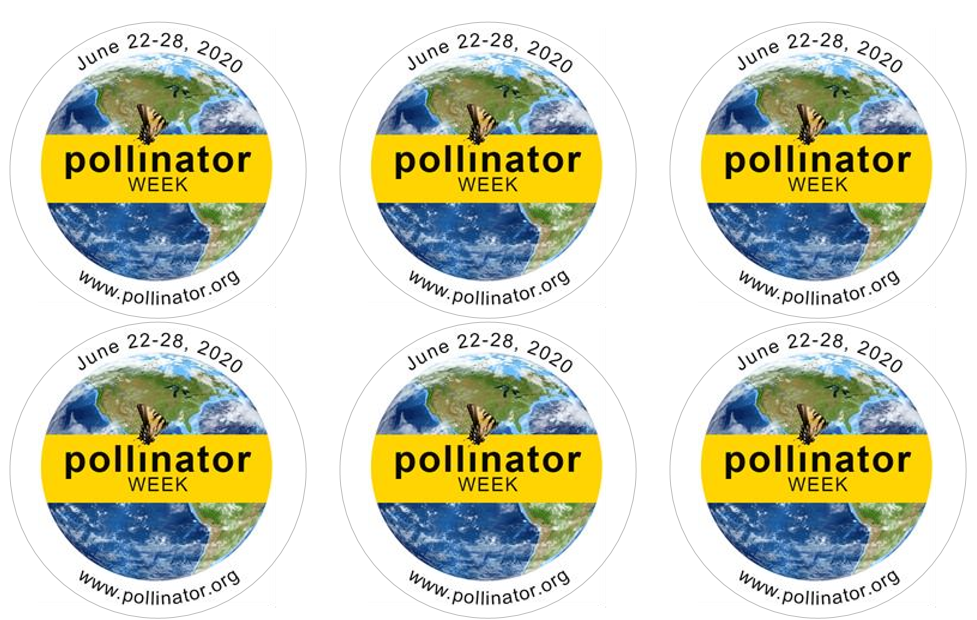 Download Sticker Sheet
Poster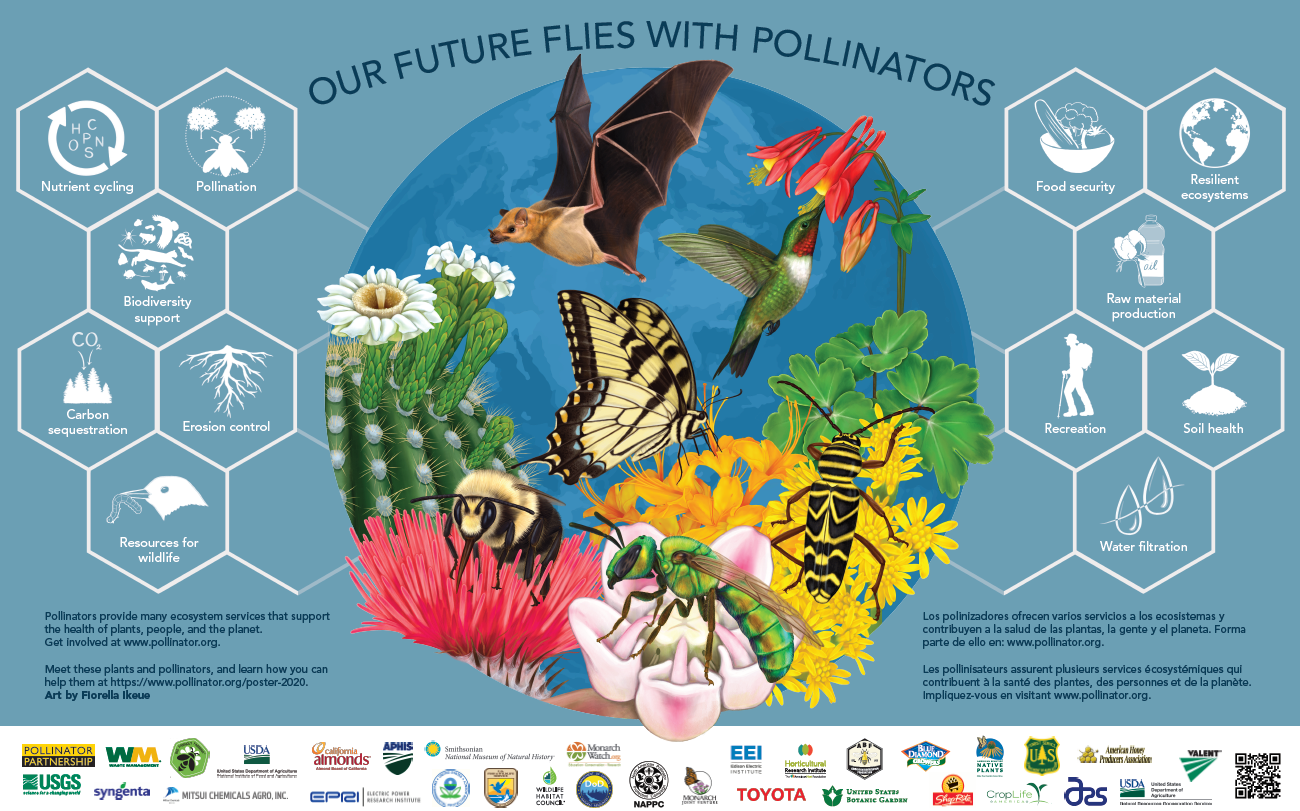 Pollinator Facts
We have the answers in PDF format below - feel free to print and distribute during Pollinator Week.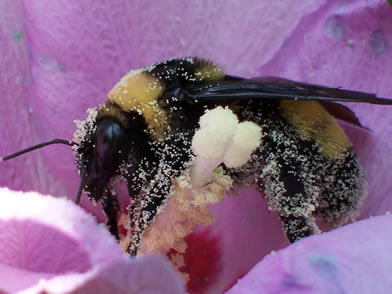 GENERAL FACTS ABOUT POLLINATION
Download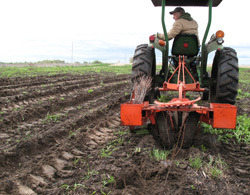 POLLINATION FACTS FOR FARMERS & RANCHERS
Download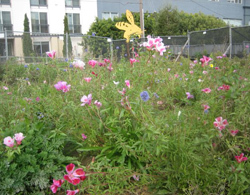 POLLINATION FACTS FOR GARDENERS
Download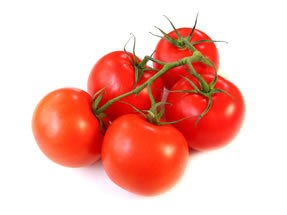 POLLINATION FACTS FOR FOOD INDUSTRY
Download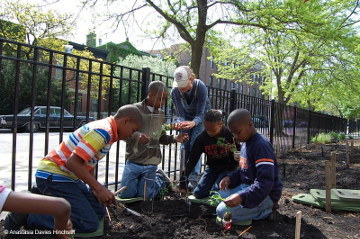 POLLINATION FACTS FOR EDUCATORS & STUDENTS
Download
Just for Fun
FUN STUFF FOR KIDS
RECIPES THAT RELY ON POLLINATORS