Pollinator Steward Certification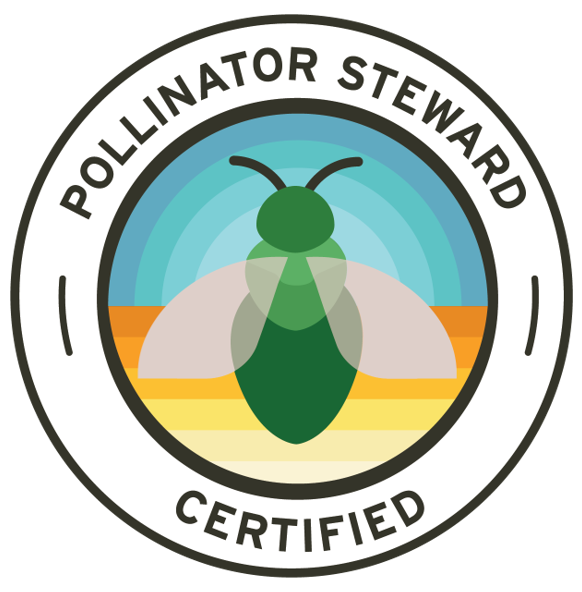 PLEASE NOTE: Registration for the 2024 Pollinator Steward Certification Program is NOW OPEN!
We are excited to announce that we will be running our virtual Pollinator Steward Certification (PSC) training again in 2024!
There are limited spaces so register today to reserve your spot in this educational program offered only by Pollinator Partnership. PSC empowers people with the scientific know-how to make a real difference for pollinators, people, and the planet.

Topics include an introduction to the wonderful world of pollinators, how they live and thrive, threats to pollinators, and how we all can help. Details will be provided on habitat creation for pollinators in many landscapes including parks, rights-of-way, urban gardens, and farms. Additional information on pollinator identification and how to spread your knowledge will be provided.

This course is ideal for home gardeners, land managers (large and small), farmers, and anyone that wants to do more to support pollinators. Join our growing community of Certified Pollinator Stewards!
PSC 2024 Early Bird Registration - Limited Spaces!
Early Bird Registration (November 7 to December 31) - $150 USD
Regular Registration (January 1 to February 1) - $200 USD
Register Today
The registration fee for the Pollinator Steward Certification (PSC) training will be put to work directly towards the continuation and expansion of this program. You will recieve a tax receipt at the end of the year for your contribution to our program. Pollinator Partnership is a registered non-profit 501(c)3 organization- the largest in the world dedicated exclusively to the protection and promotion of pollinators and their ecosystems.
If you are unable to register for our PSC program due to a financial barrier, you may fill out and apply for a partial or full subsidy for our program here.
Certification requires TWO steps
Completion of a 9-part virtual training module (live or view recorded modules). Once complete, a short learning form must be filled out to share training takeaways.

Completion of 1 habitat creation action and 1 outreach or education action. A similar short form must be filled out to show proof of actions by the following year.
The 2024 program will begin February, 2024 and run to April, 2024. Exact dates to be announced.
There will be one module every week or other week.
All modules will be recorded and provided to registrants; you do not need to attend live.
More information on speakers and content details will be shared closer to the start of the program.
Check out the Program Outline from last year to learn more about the topics covered through our PSC training.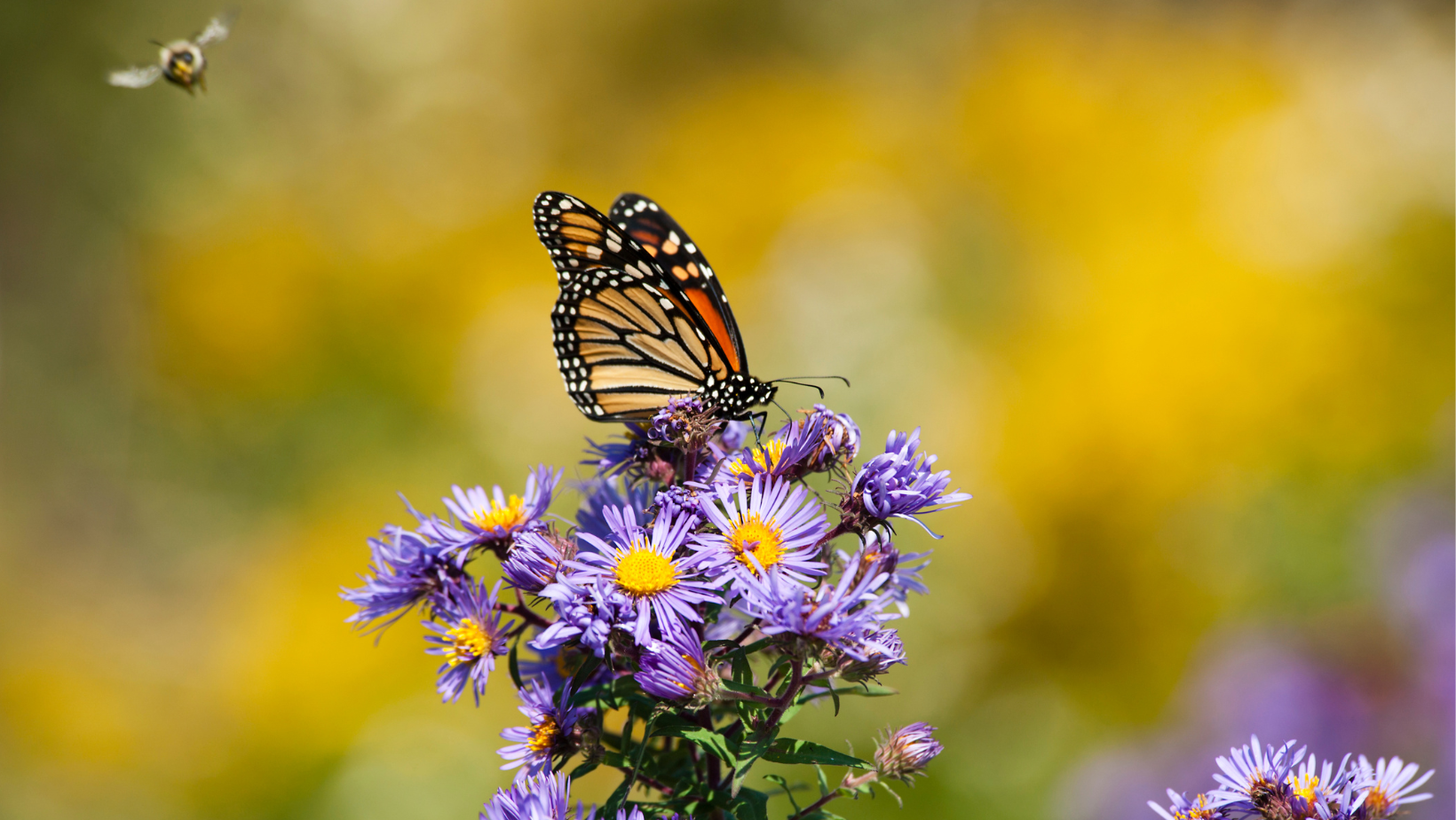 Use of the Pollinator Steward Certification Stamp
Once participants have completed the workshop and Pollinator Partnership has confirmed the Habitat and Education criteria have been met, the Steward will receive a high-resolution Pollinator Steward Stamp. This stamp can only be used by the individual that was certified. The certified individual can not transfer the stamp or certification to anyone else, nor are they able to certify other individuals. The Pollinator Steward Certification (and stamp) show that the individual has a science and lifecycle based understanding of pollinator needs, and understands habitat creation according to those principles. For example, the certified individual can include the stamp on correspondence, email signatures, resumes, and on social media. Contact us if you are interested in certification for an organization.

Pollinator Steward Certified Pins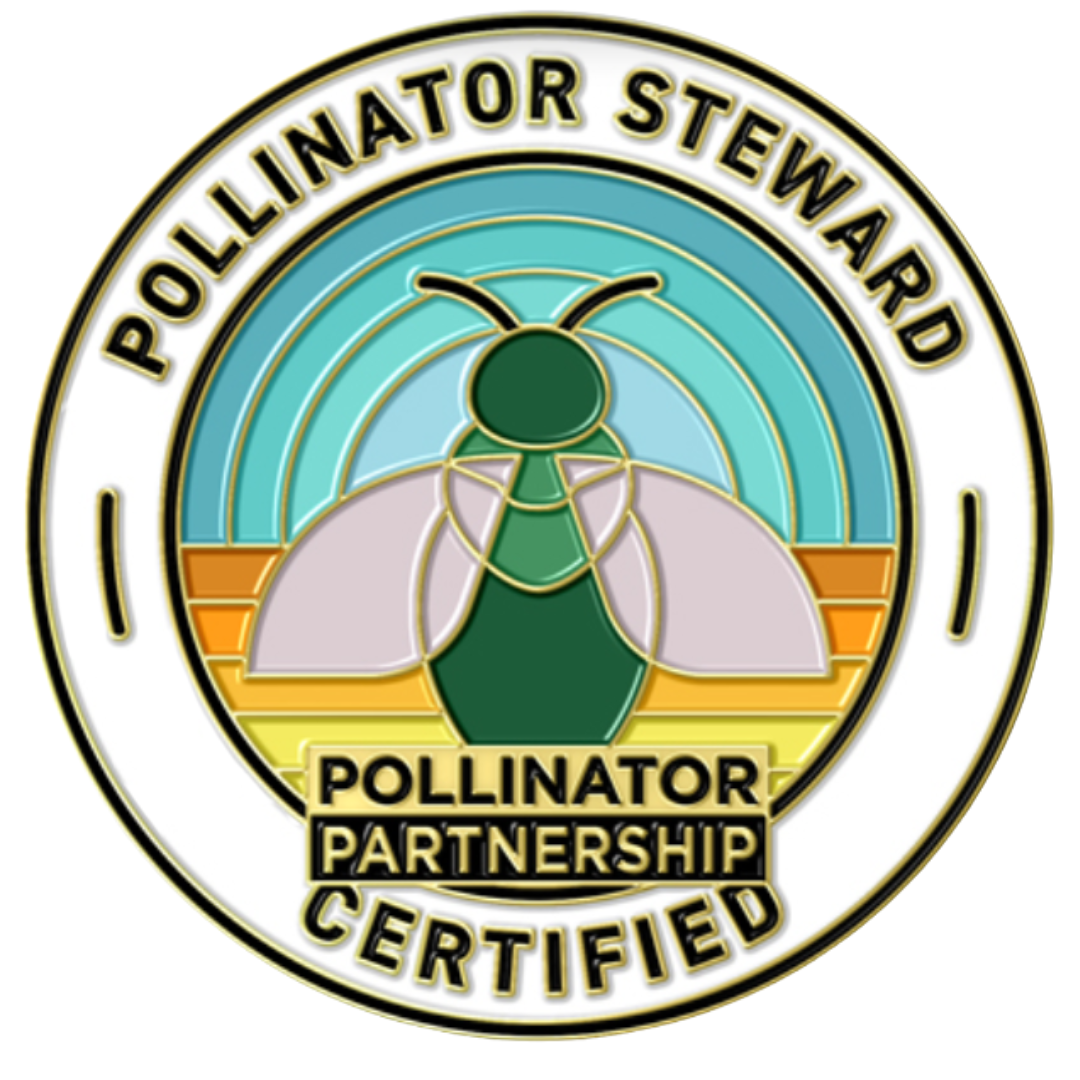 For participants who are Certified Pollinator Stewards (those that have completed their Step 2 Form and have received their Pollinator Steward Certificate) you are eligible to receive a FREE 1.25" PSC lapel pin! Wear the pin to show your official Pollinator Steward Certification when doing planned outreach or anytime as a conversation starter.
PIN SIGN UP