NOTE: Pollinator Partnership is currently operating remotely and we are unable to access our warehouse. As a result, our shipments are temporarily suspended. We are sorry for the inconvenience and thank you for your patience. Please email info@pollinator.org with any questions.
Our Future Flies With Pollinators Poster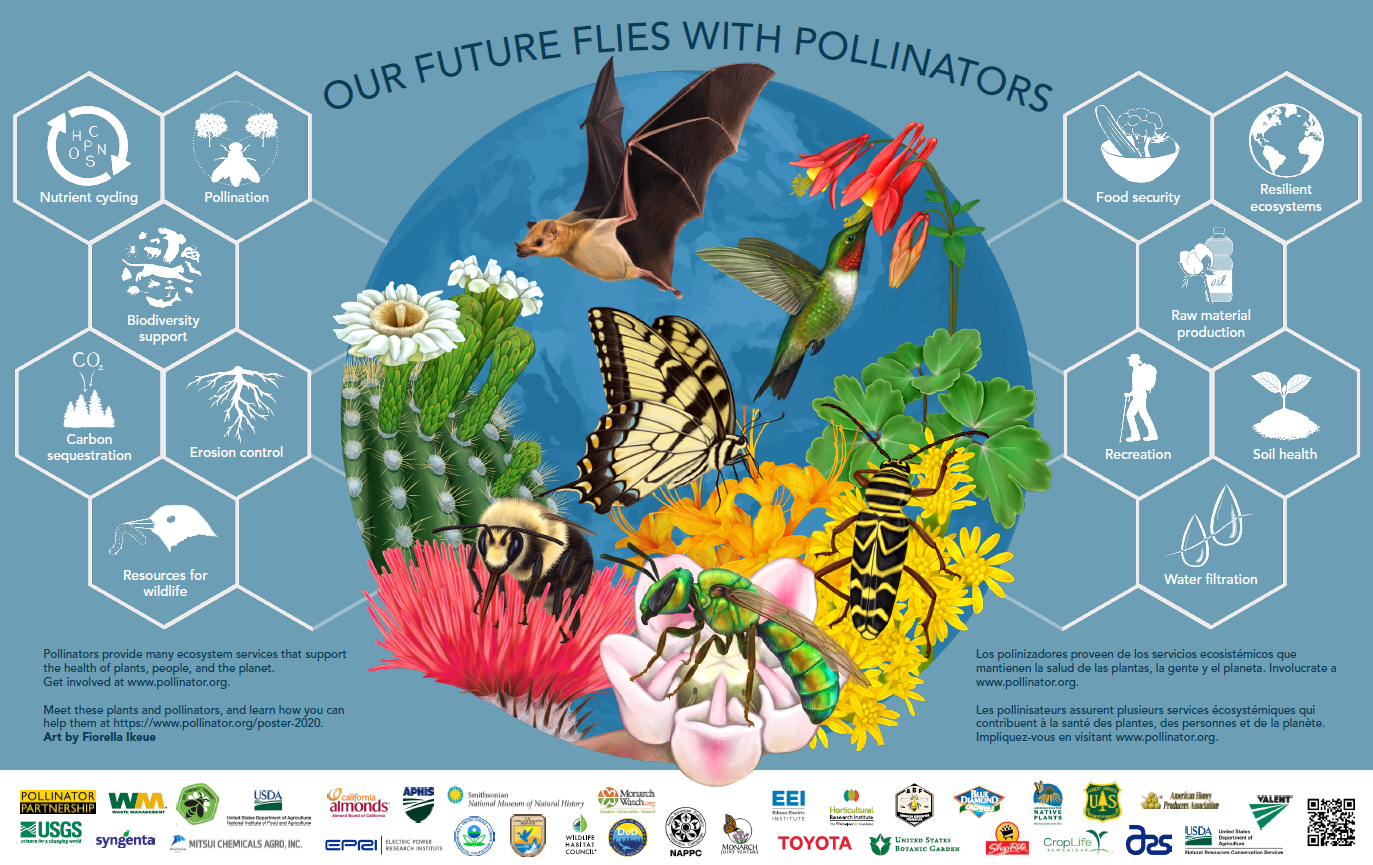 Download
Pollinator Species:
lesser long-nosed bat (Leptonycteris curasaoae yerbabuenae)
pure golden green sweat bee (Augochlora pura)
two-form bumble bee (Bombus bifarius)
locust borer beetle (Megacyllene robiniae)
ruby-throated hummingbird (Archilochus colubris)
eastern tiger swallowtail butterfly (Papilio glaucus)

Plant Species:

saguaro cacti (Carnegiea gigantea)
milkweed (Asclepias syriaca)
cobweb thistle (Cirsium occidentale)
goldenrod (Solidago canadensis)
red columbine (Aquilegia canadensis)
flame azalea (Rhododendron calendulaceum)

More information on poster, species, and artist COMING SOON!