Consulting Services
Pollinator Partnership (P2) is an international leader in pollinator science, management, and conservation. Our team of staff scientists conduct research addressing key questions and concerns in land management, agriculture, and wildland conservation. We work for pollinators in the field, in the lab, and through policy.
As the largest organization in the world dedicated exclusively to pollinator issues, P2 provides the highest level of scientific advising and consultation services to public and private organizations. We have diverse partners including government agencies, corporate partners, NGOs, and others, to help organizations plan, execute and coordinate pollinator-related projects.
Contact us to find out how we can help your organization meet its pollinator conservation goals. Please complete the form here to learn more.
We work with many industries:
Solar
Departments of Transportation
Wind
Utility Rights of Way
Pipelines
Agriculture
Retailers and Suppliers
Commodity Groups
Public Lands
Education
Federal and State Agencies
Contact Us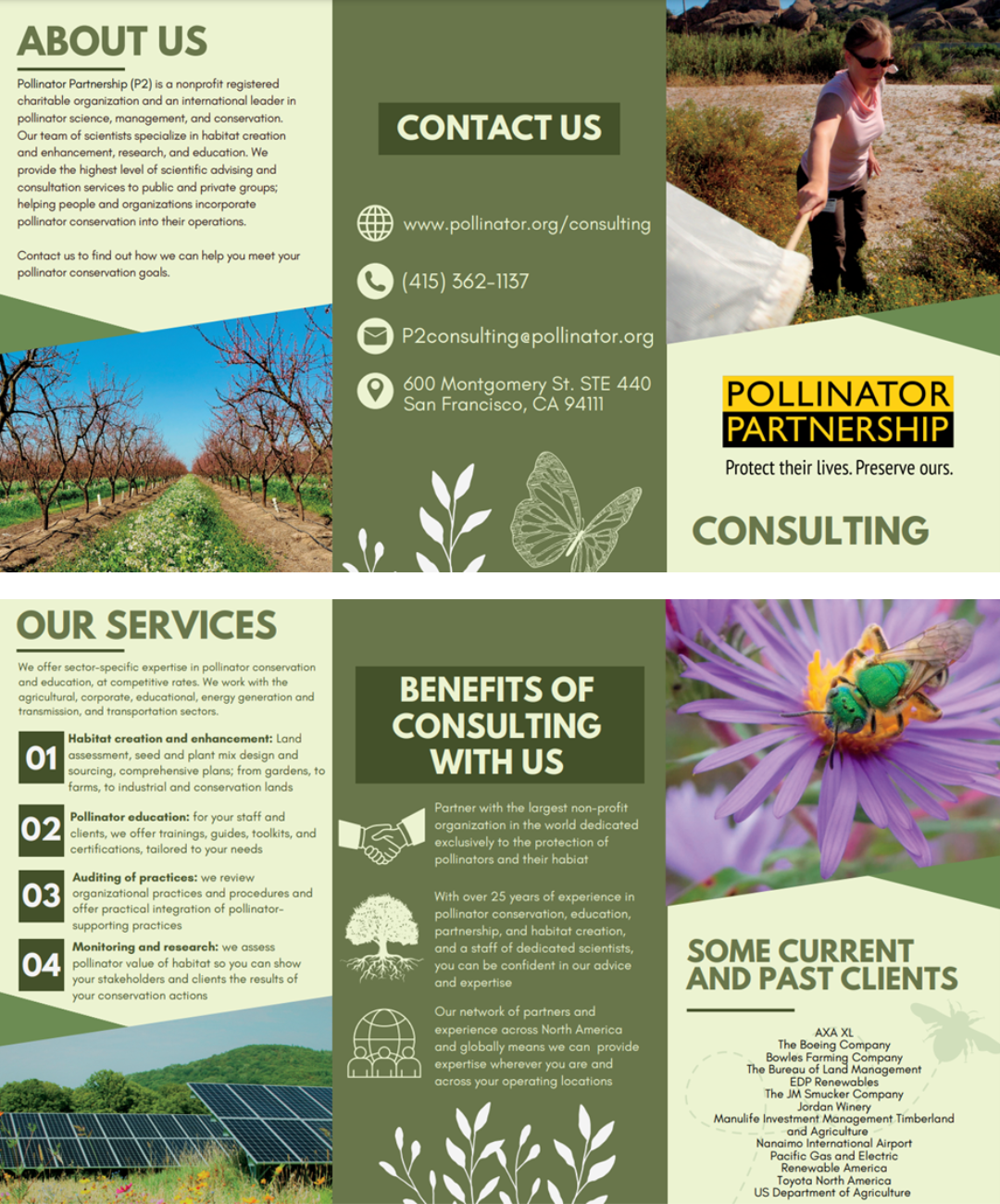 Download Brochure
Past clients include:
The New York Power Authority
The JM Smucker Company
USDA Farm Service Agency
Renewable Properties
The Boeing Company
Bowles Farming Company
EDP Renewables
USDA Natural Resources Conservation Service
Burt's Bees
Ontario Power Generation
noosa yoghurt
The Bureau of Land Management
Pacific Gas and Electric
Francis Ford Coppola Winery
Kettle Brand Chips
... And many more!