Climate Change is in Our Hands - Little Things Matter
The moment we've all been waiting for is here! The 2023 Climate Change is in Our Hands Poster is now available for pre-order. Created by artist Carol Schwartz, this poster focusses on climate change and pollinators, and how there are "little things" that we can do as individuals to help fight climate change while supporting pollinators, the little creatures that do so much. Climate change is in our hands, and the little things we do each day can make a difference in the health of pollinators, people, and the planet. Pre-order yours today!

Poster is 28 x 34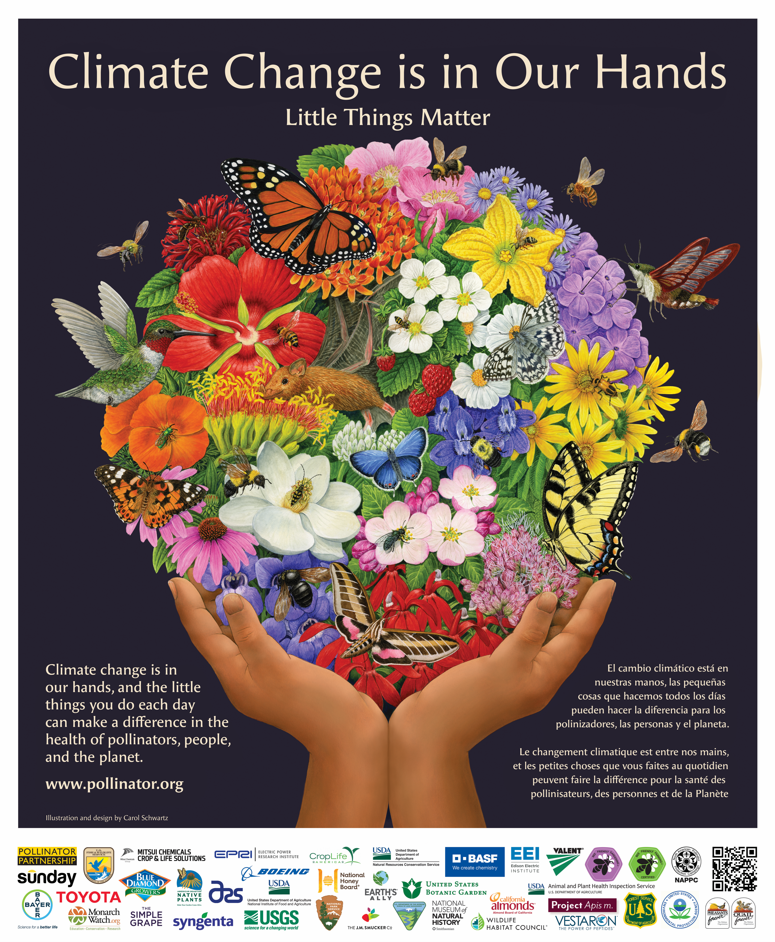 Download Poster
Pre-Order Posters
Shipping to Canada? Use the payment button below.

More info on the poster, species, and artist coming soon!