Project Wingspan: Landscape Enhancement for Imperiled Pollinators of the Midwest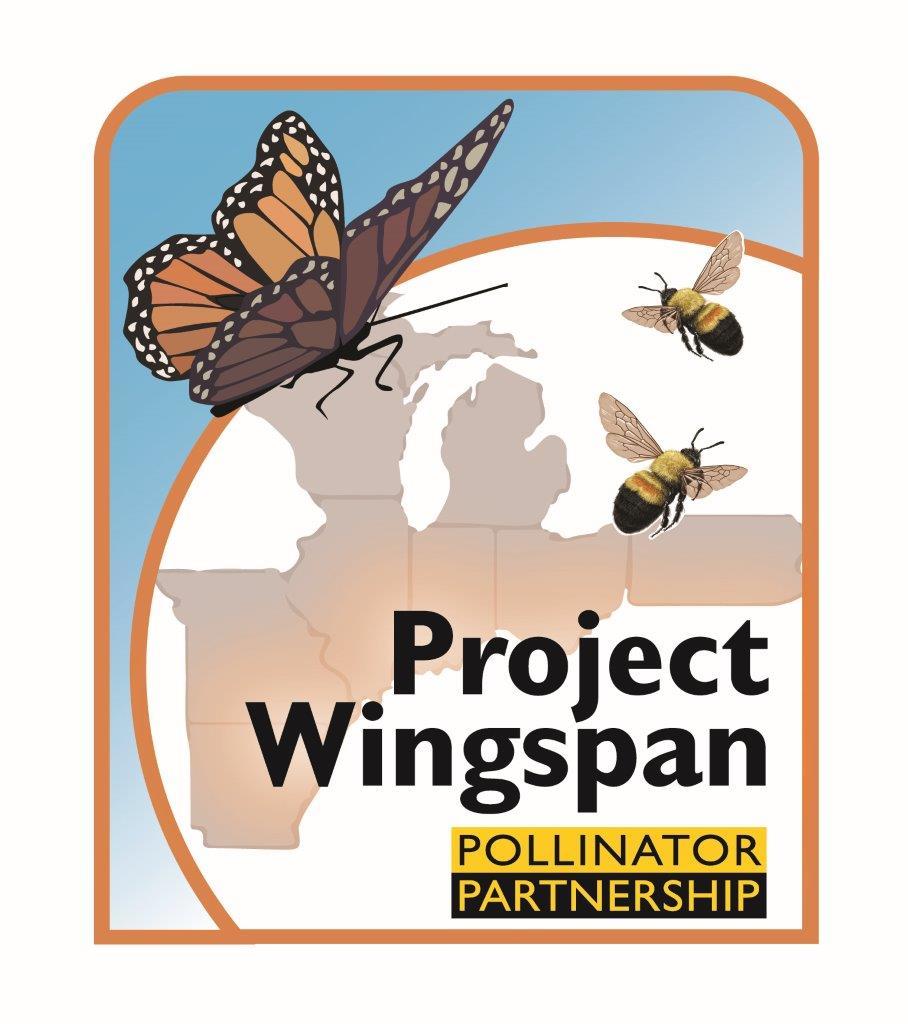 Project Wingspan (PW) is a two-year project supported by a grant from the National Fish and Wildlife Federation to the non-profit the Pollinator Partnership which is leading a coalition of partners in an effort to enhance land across the Midwest to support our imperiled pollinators.

Project Wingspan seeks to increase monarch and Rusty Patched Bumble Bee (RPBB) habitat by building off the success of our last NFWF grant funded project (Monarch Wings Across the Eastern Broadleaf Forest – MWAEBF) and engaging public land managers and private land stewards throughout the 8-state target region of Arkansas, Illinois, Indiana, Michigan, Missouri, Ohio, Pennsylvania, and Wisconsin through a series of monarch habitat enhancement activities with the goal of establishing 10,000, acres of monarch and RPBB habitat.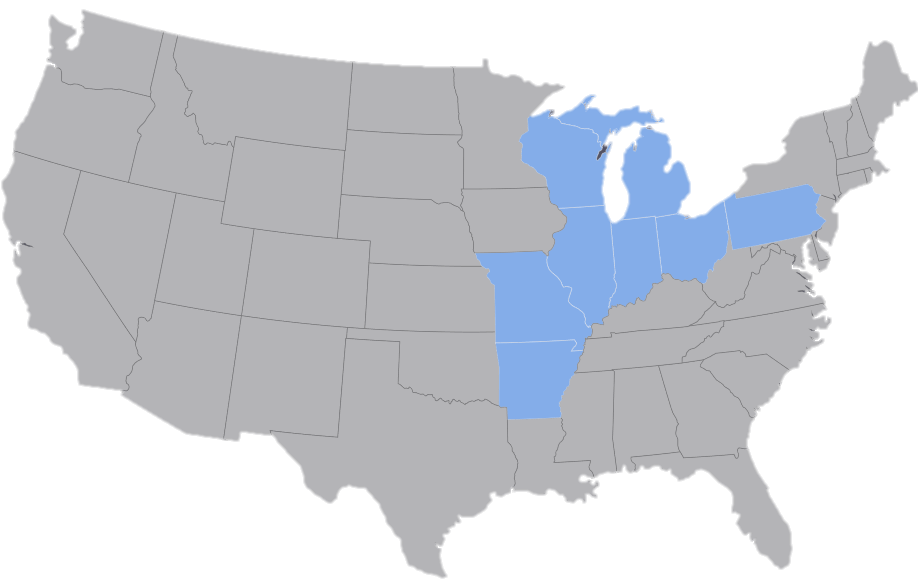 As you may know, the iconic monarch butterfly (Danaus plexippus) and its spectacular migration are in jeopardy. Their North American numbers have suffered a steep decline of approximately 90% over the past two decades, and in 2014 the U.S. Fish and Wildlife Service was petitioned to protect the monarch butterfly under the Endangered Species Act (with a listing decision expected for summer 2019). Like the monarch, the rusty patched bumble bee (RPBB) was a common species 20 years ago, with a range across 28 states and two Canadian provinces. RPBB (Bombus affinis) populations have also seen a swift decline since the 1990s, which earned it placement on the endangered species list in 2017 – with a distinction of becoming the first bee in the contiguous 48 states to be declared endangered. The species has now only been observed as a few small patches of populations across what is estimated to be only 0.1% of its historical range.

Special Thanks
Additional Core Partners: Michigan State University, Michigan DNR, and Pennsylvania DOT

Satellite Partners: Tyson Foods, Inc., Chicago Botanic Garden, Patoka River NWR, Big Oaks Muscatatuck NWR Complex, Ottawa National Wildlife Refuge, Energy Resources Center of University of Illinois at Chicago, Southwest Michigan Land Conservancy, Pleasant Hill Acres, Ohio Prairie Nursery, Ernst Conservation Seeds, Applied Ecological Services, and Ohio State University.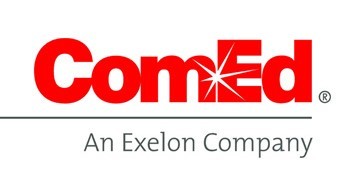 Support for Project Wingspan has been provided in part by Commonwealth Edison as part of their commitment to environmental stewardship and conservation.
Monarch Resources
Monarch Conservation Webinars
About Monarchs
Protecting Monarchs Brochures
Pollinator Learning Center