Monarch Butterflies
Monarch butterflies are an iconic species, easily recognized by their large and vibrant orange wings. Monarchs carry out one of the most incredible cross-continental journeys in the animal kingdom, travelling upwards of 3000 miles from Canada and the northern United States to the oyamel fir forests in the mountains of Mexico. Unfortunately, the monarch butterfly migration is declining and work needs to be done to protect and sustain future populations.
Learn about monarch butterflies and our monarch programs across America below!
Monarch Sustainer of the Year Award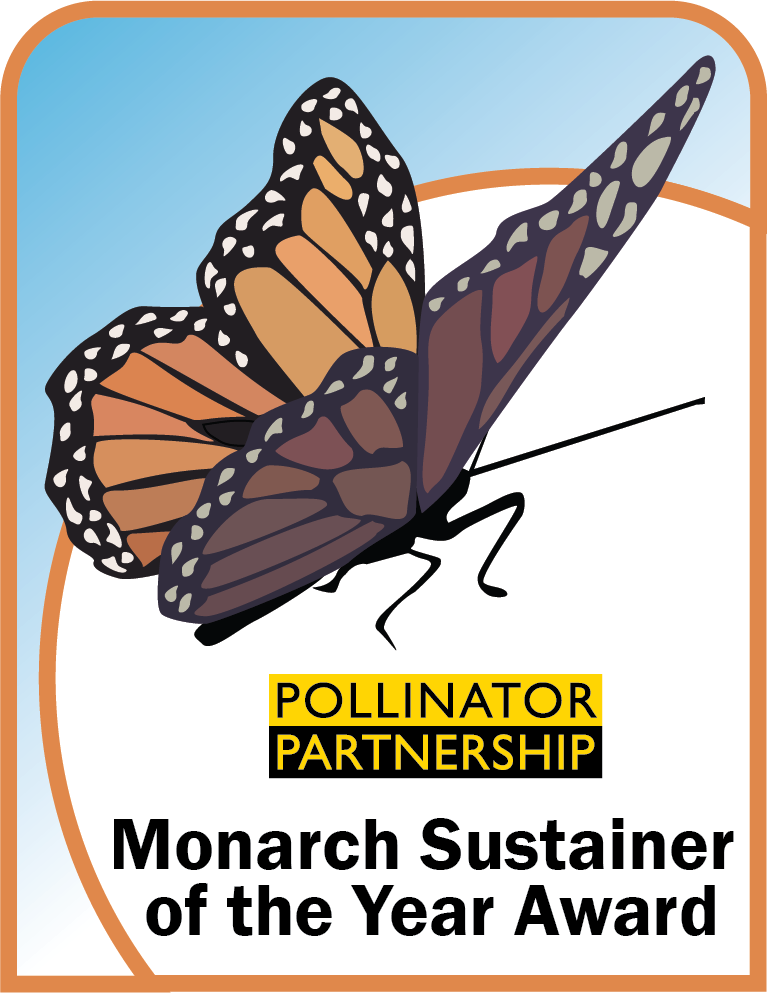 The Monarch Sustainer of the Year Award recognizes a US business that has shown exceptional leadership and action in providing habitat and awareness for monarchs along their migratory corridors. The fifth annual award will be given in January of 2021. Applications are due December 1st, 2020 to info@pollinator.org.
To submit an application for this award please provide a narrative and supporting documents (photographs, site, plans, outreach plans, etc.) that highlight the unique and inspiring ways in which your business is supporting monarchs and meeting the award criteria. The application package should include a completed cover sheet, a narrative highlighting how your monarch conservation program meets the stated technical and organizational criteria, and any supplementary materials that you would like to share.
Download the Application
GIVE TO OUR MONARCH CONSERVATION PROGRAM TODAY