Pollinator Research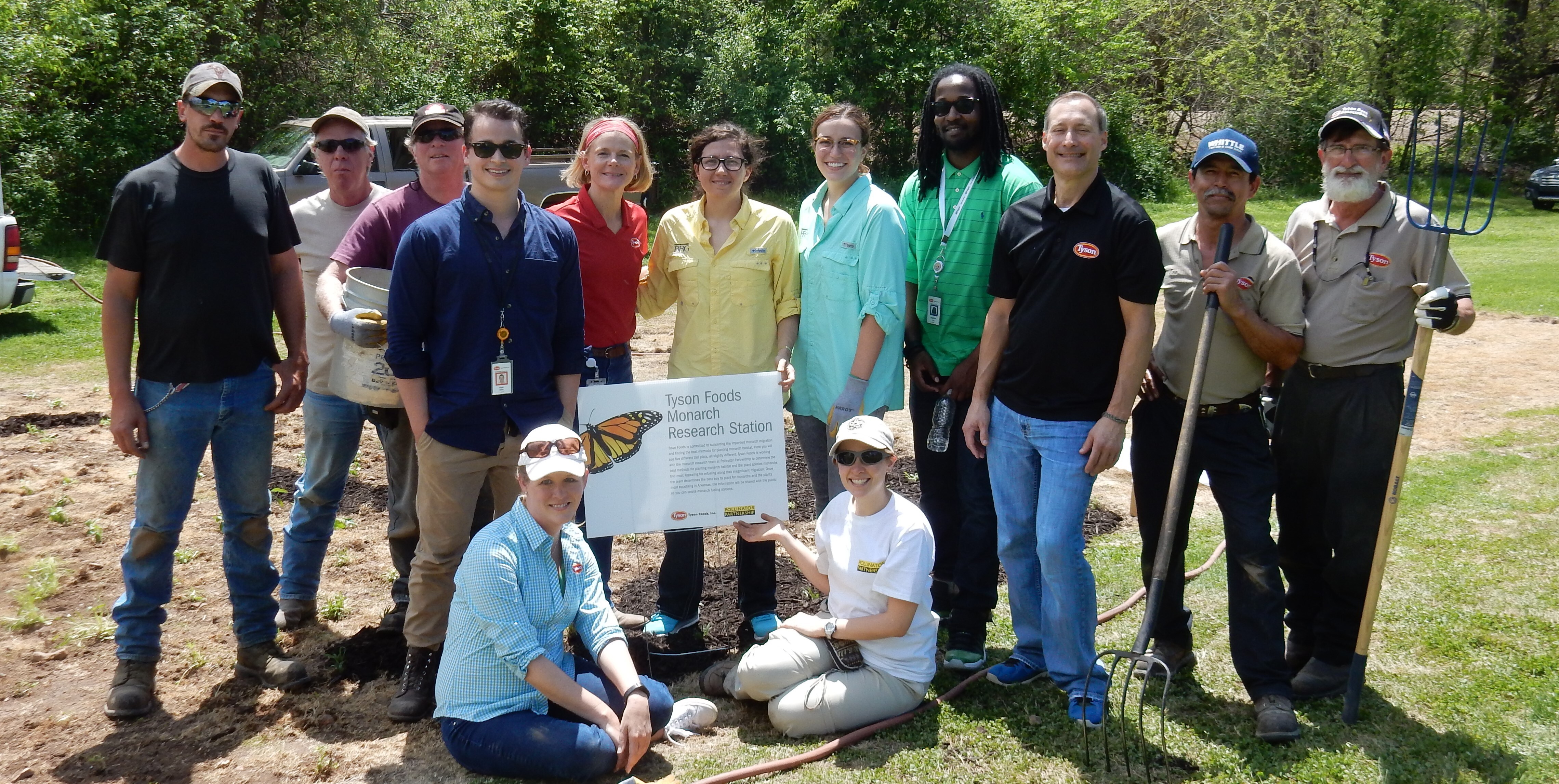 Pollinator Partnership staff scientists can help answer your research questions and provide services including:
Develop research questions, protocols and methodologies
Conduct studies on impacts of practices on pollinators
Monitor sites for pollinator populations
Research on plant-pollinator interactions
Ecosystem, community, and population-level studies
Rare and endangered species conservation research
Best Management Practice comparisons
Contact us for more information and to discuss the details of your research project and see below for some examples of our work.
Contact Us
P2 Science Publications
Pollinator Partnership Research Team Wins Reviewers' Choice Award
Pollinator Partnership is excited to announce that our research team's submission to Environmental Entomology has won the Reviewers' Choice Award! Check out the research article Floral Resource Competition Between Honey Bees and Wild Bees: Is There Clear Evidence and Can We Guide Management and Conservation? by our incredible team members Dr. Victoria Wojcik, Dr. Lora Morandin, Laurie Davies Adams, and Kelly Rourke by clicking HERE.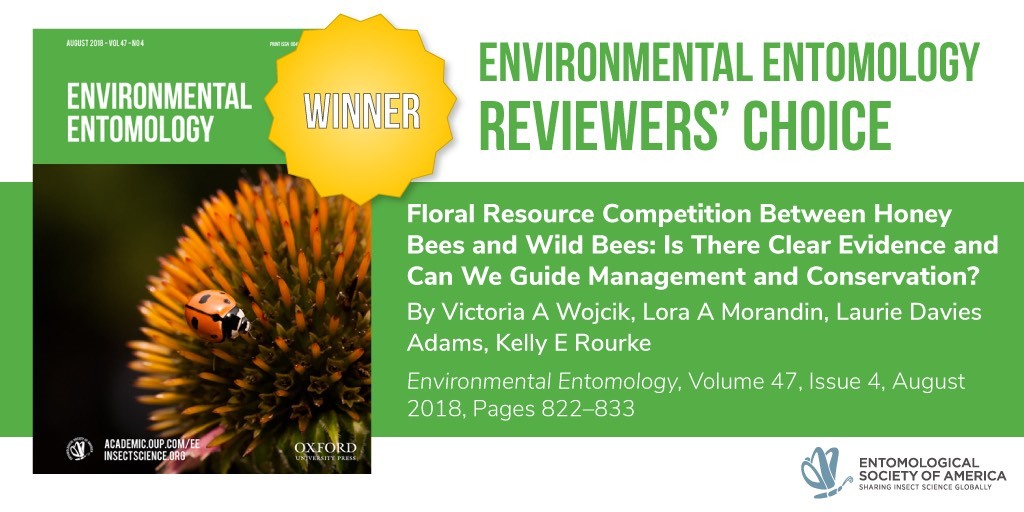 Buchmann, S. 2011. Moths on the Flatbed Scanner: The Art of Joseph Scheer. Insects 2011, 2, 1 - x ( It can be located as follows: ISSN 2075-4450 www.mdpi.com/journal/insects)

Gutierrez, R.V., D.W. Roubik, F. J. Guemex-Ricalde, S. Buchmann and Wilberto Colli-Ucan.
2012. Journal of Apicultural Research,
Wojcik, V.A. and S. Buchmann. 2012. A review of pollinator conservation and management on infrastructure supporting rights-of-way. Journal of Pollination Ecology- Cholula Special Issue: 7(3) 2012: 16-26
Wojcik, V.A. 2011. Partnerships for Pollinators and Power. Transmission and Distribution World. June pp 30-31.
Wojcik, V.A. and J.R. McBride. 2011. Common factors influence bee foraging in urban and wildland landscapes. Urban Ecosystems, DOI 10.1007/s11252-011-0211-6 Wojcik, V.A. 2011. Resource abundance and distribution drive bee visitation within developing tropical urban landscapes. Journal of Pollination Ecology. 4(7): 48-56, Click here to view.
Wojcik, V.A. 2011. Urban Habitats City size, regional landscape context, and local resource characteristics influence patterns of bee occurrence: A case study from northwestern Costa Rica. Urban Habitats Volume 7: www.urbanhabitats.org, online: http://urbanhabitats.org/v07n01/beeoccurence_full.html
Wojcik, V.A. 2011. Bees (Hymenoptera: Apoidea) utilizing Tecoma stans (L.) Juss. Ex Kunth(Bignoniaceae) in urban landscapes: A comparison of occurrence patterns and community composition in three cities in northwestern Costa Rica Journal of the Kansas Entomological Society, 84(3): in press Click here for Costa Rica Data