Careers at Pollinator Partnership
Part-Time Paid Intern (San Francisco, CA)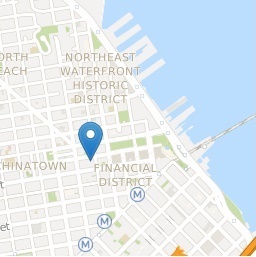 The Pollinator Partnership is seeking a part-time intern for data entry and administrative assistance at its headquarters office, located in the Financial District of San Francisco. Schedule can be flexible but intern must be able to devote approximately 3 days per week. Intern must be able to work during normal office hours (Mon-Fri, 9am-5pm).
Compensation: $15.59/hour
Duties
Development data input and management
Create thank you letters for donors
Filing and various office tasks
Answering phones
Required Qualifications
High school diploma or equivalent
Proficient with Microsoft Office (Word, Excel, PowerPoint)
Can work independently and as a team
Can complete tasks with minimal oversight
Preferred Qualifications
Enthusiastic and interested in pollinator conservation or nonprofit development
Experience working in an office setting
Some background in ecology, environmental science, or related fields
To Apply: Please send your resume and cover letter to isaac@pollinator.org and include the job title in the subject line. Position will remain open until filled.
About Pollinator Partnership
Pollinator Partnership (P2) is a non-profit 501(c)3 organization and the largest in the world dedicated exclusively to the protection and promotion of pollinators and their ecosystems. The P2's mission is to promote the health of pollinators, critical to food and ecosystems, through conservation, education, and research. Signature initiatives include the NAPPC (North American Pollinator Protection Campaign), S.H.A.R.E., National Pollinator Week, and the Ecoregional Planting Guides.