Big Oaks National Wildlife Refuge
By Emily Yates, Project Wingspan State Coordinator, Indiana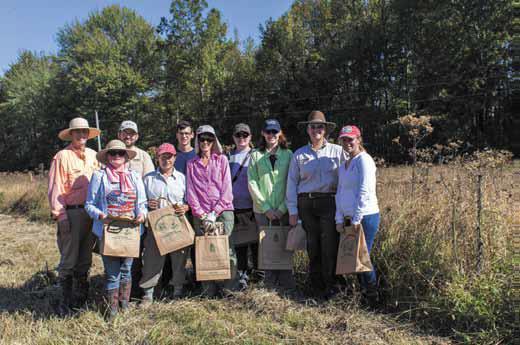 Here at Project Wingspan we'd like to highlight a unique partnership for seed collection and pollinator habitat protection in southeastern Indiana!

Team lead Kirsten Carlson and refuge biologist Kassie Karssen along with many volunteers (above photo) collect native seed for Project Wingspan at Big Oaks National Wildlife Refuge near Madison, Indiana (this 50,000-acre site was formerly known as Jefferson Proving Grounds, a World War II-era munitions testing facility). Kirsten brings many pollinator enthusiasts together – she and her team have been active for the past 3 years and include Indiana Department of Natural Resources biologists, Big Oaks NWR wildlife biologists, the Ivy Tech Honor Society (where Kirsten is also an instructor and organizer of the Monarchs and Milkweeds Club), Indiana Master Naturalists, and student interns with the National Wildlife Refuge system currently serving at Big Oaks.

In addition to collecting seeds with Project Wingspan, Kassie, as refuge biologist, works within Big Oaks National Wildlife Refuge to monitor and enhance pollinator habitat, specifically along roadsides as corridors between fragmented habitats. Our partners here in southeastern Indiana are actively helping us meet our target of enhancing more than 10,000 acres of pollinator habitat for the monarch butterfly and the rusty patched bumble bee across 8 Midwestern states – we couldn't do it without them!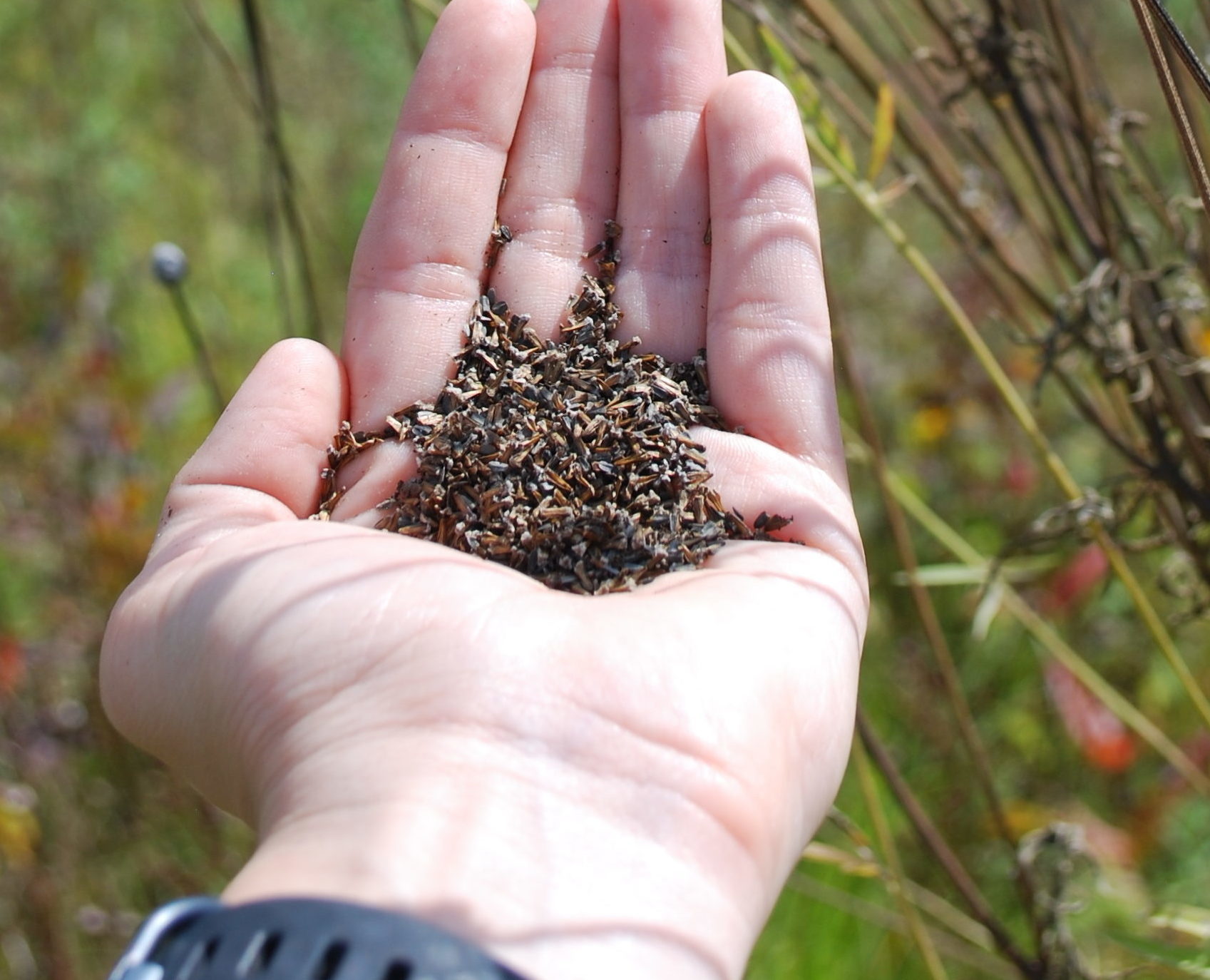 To read more about these exciting partnerships in southeastern Indiana check out Jared Rogers' wonderfully written, in-depth article "Saving seeds for the future of bees" in the October 17, 2019 issue of The Versailles Republican page 1 HERE and page 2 HERE.

Join Project Wingspan!
To learn more about Project Wingspan please visit https://www.pollinator.org/wingspan/.

To see our list of target plants and sign-up as a potential seed collection location please fill out the online form here: https://tinyurl.com/PWseedsite

We're continuing to build additional volunteer seed collection teams. If you're interested in joining or forming a team, please let us know by contacting the State Coordinator for your state!

State Coordinators:
Illinois: Elizzabeth Kaufman
Indiana: Emily Yates
Michigan: Connie Crancer
Ohio: Mike Retterer
Pennsylvania: Joe Hovis
Wisconsin: Amber Barnes (interim coordinator)
Published 01/09/20