Pollinator Partnership and NRCS Indiana
NRCS Pollinator Liaison Indiana - Jared O'Brien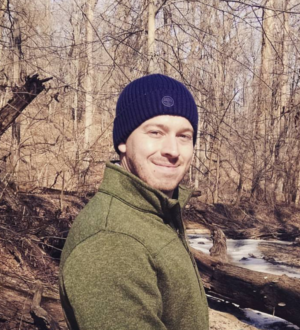 While originally from the Chicago area, Jared has lived in Northwest Indiana for over a decade. He is involved in a variety of conservation initiatives in the region, many of which focus on quality habitat and pollinator conservation. Jared's professional experience working within the Indiana Conservation Partnership has often been centered around water quality, agricultural best management practices and native habitat establishment. He especially enjoys providing technical assistance to landowners as they embark on the rewarding journey of successfully establishing pollinator habitat.
Through an agreement between the Pollinator Partnership & NRCS, Jared is tasked with promoting pollinator habitat in small/beginning/urban farming operations, discussing pollinator habitat opportunities with landowners and assisting Indiana NRCS and SWCDs with the development of technical and informational resources pertaining to pollinators. Jared will provide strategic support with the Monarch Steering Committee and broader efforts to help increase pollinator habitat and conservation in Indiana.
Get in touch with us!
Contact : Jared O'Brien at jo@pollinator.org
Financial & Technical Assistance
Getting Started
Federal Programs & Resources