Project Wingspan Special Feature - BCCD and USACE
Thank you for tuning in to our Project Wingspan Special Features! In this feature, Elizzabeth Kaufman, Pollinator Partnership's Plant Ecologist, is going to introduce you to two of the many exemplary partnerships that have been formed through Monarch Wings Across the Eastern Broadleaf Forest and Project Wingspan.

Project Wingspan and its parent program Monarch Wings Across the Eastern Broadleaf Forest (MWAEBF) would not be possible without the contributions made by the programs' extraordinary volunteers who work as land stewards to hand collect local genotype native seed to provide resources and support native pollinator conservation on a local and landscape scale. Below we share highlights from two projects that received seed and plugs through the MWAEBF program.
Habitat Creation Site in Boone County Conservation District, Illinois

Joshua Sage, Natural Resources and Natural Areas Manager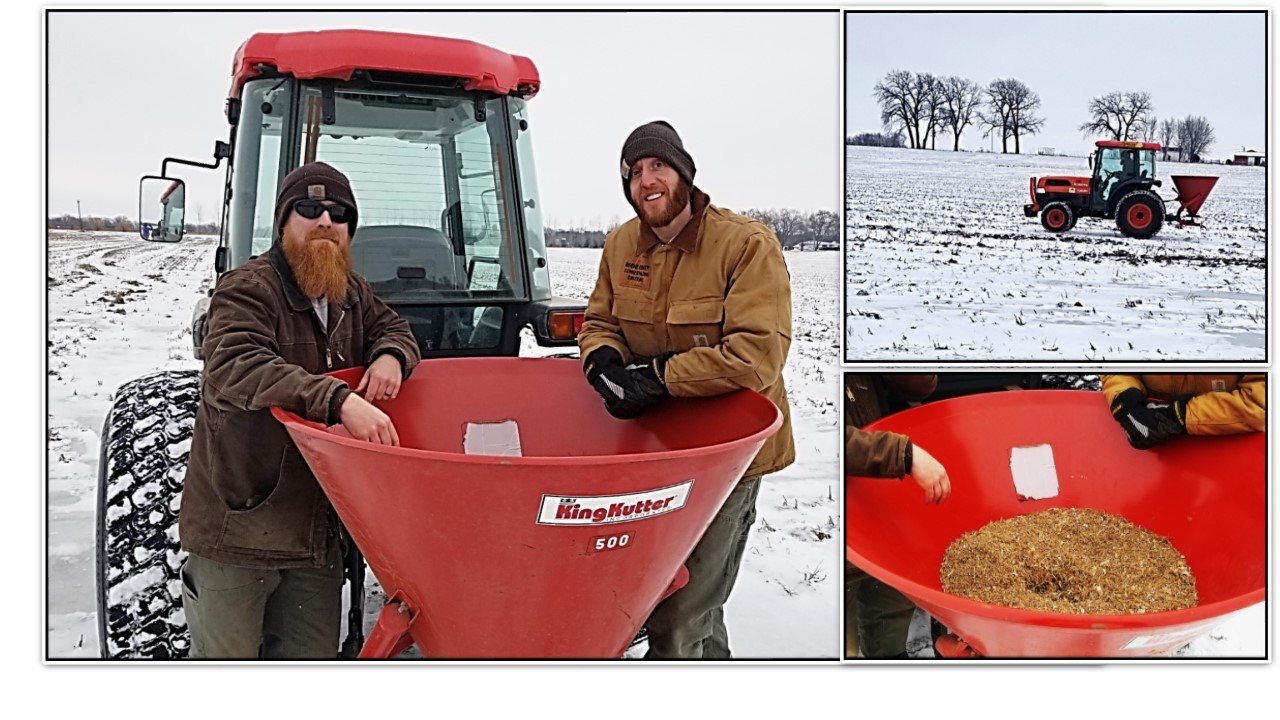 The Boone County Conservation District (BCCD) sees great value in the Monarch Wings Across Eastern Broadleaf Forest project and its dedicated volunteers. They have contributed significantly to the biodiversity of two plantings that the BCCD completed in January and February of 2019. These two projects were agricultural conversions totaling 27 acres. Both sites will soon be considered high quality habitat for native flora and fauna, including many pollinator species of concern. One of these plantings was phase one of three. Helping to get this project kick started was very important, and once completed will be a 200-acre refuge for many native species. The BCCD always stresses a high-quality seed mix with as many plant species as possible, making sure something is blooming May through October. Doing so, is a key part of having a healthy pollinator population. The Monarch Wings Across Eastern Broadleaf Forest project contributing seeds and plants to these projects will benefit the native flora and fauna of Boone County for years to come. The BCCD appreciates the dedicated volunteers working so hard to make this endeavor a success!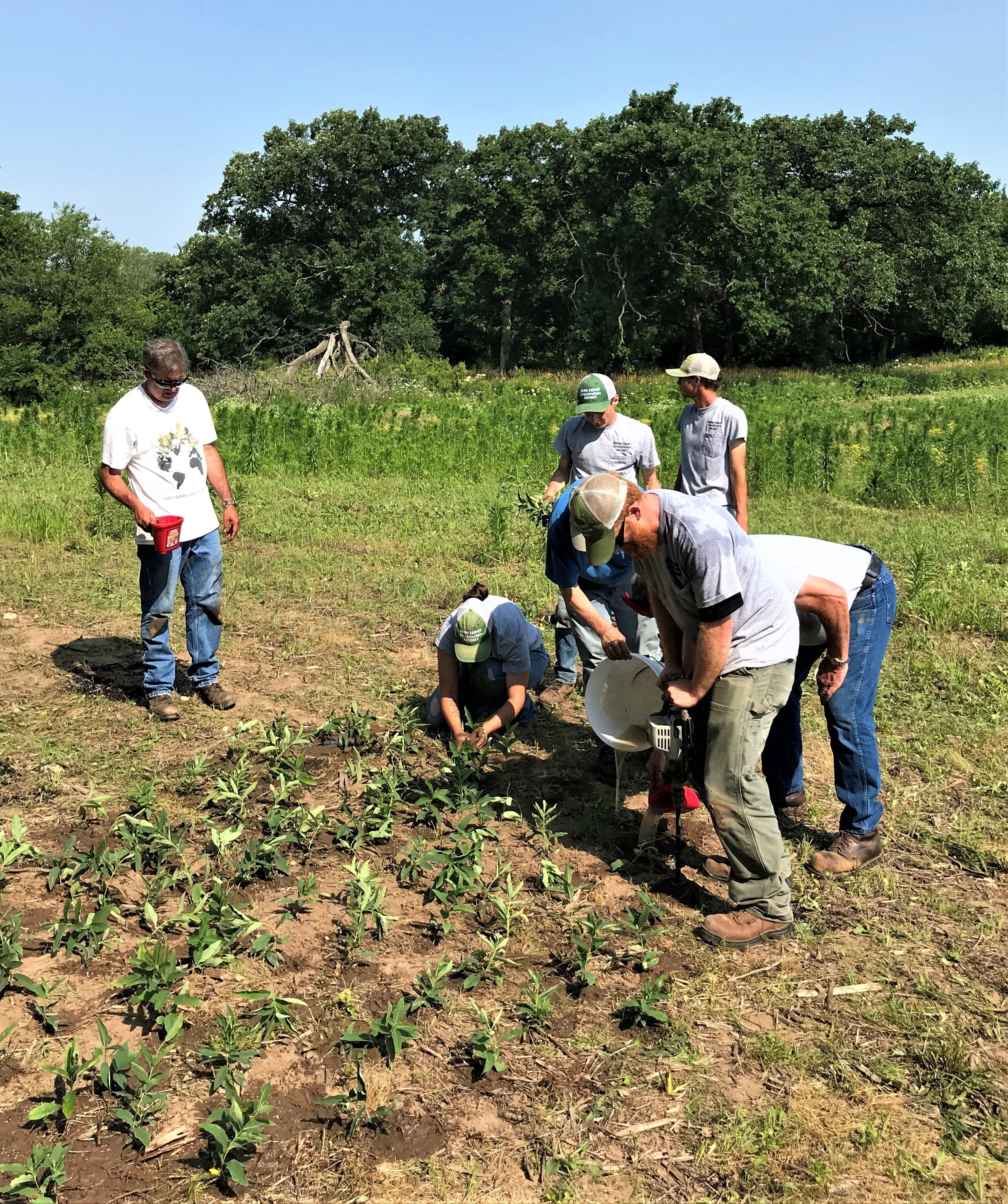 Habitat Creation Site at Cannelton Locks & Dam, Cannelton Indiana
Lisa Freeman, Natural Resources Specialist, U. S. Army Corps of Engineers Louisville District

The U. S. Army Corps of Engineers (USACE) has management responsibilities for approximately 12 million acres of land across the United States and has been actively pursuing habitat enhancement projects as a part of their Environmental Stewardship mission. Specific projects include the creation of pollinator habitat at Cannelton Locks & Dam on the Ohio River in Indiana. Pollinator Partnership & the Monarch Wings program contributed milkweed plugs, that were planted in June 2019 by lock staff, to enhance an existing pollinator plot. Although milkweed seed had been included in the original planting, the plugs were a welcome addition to the plot in order to quickly improve benefits for Monarch butterflies.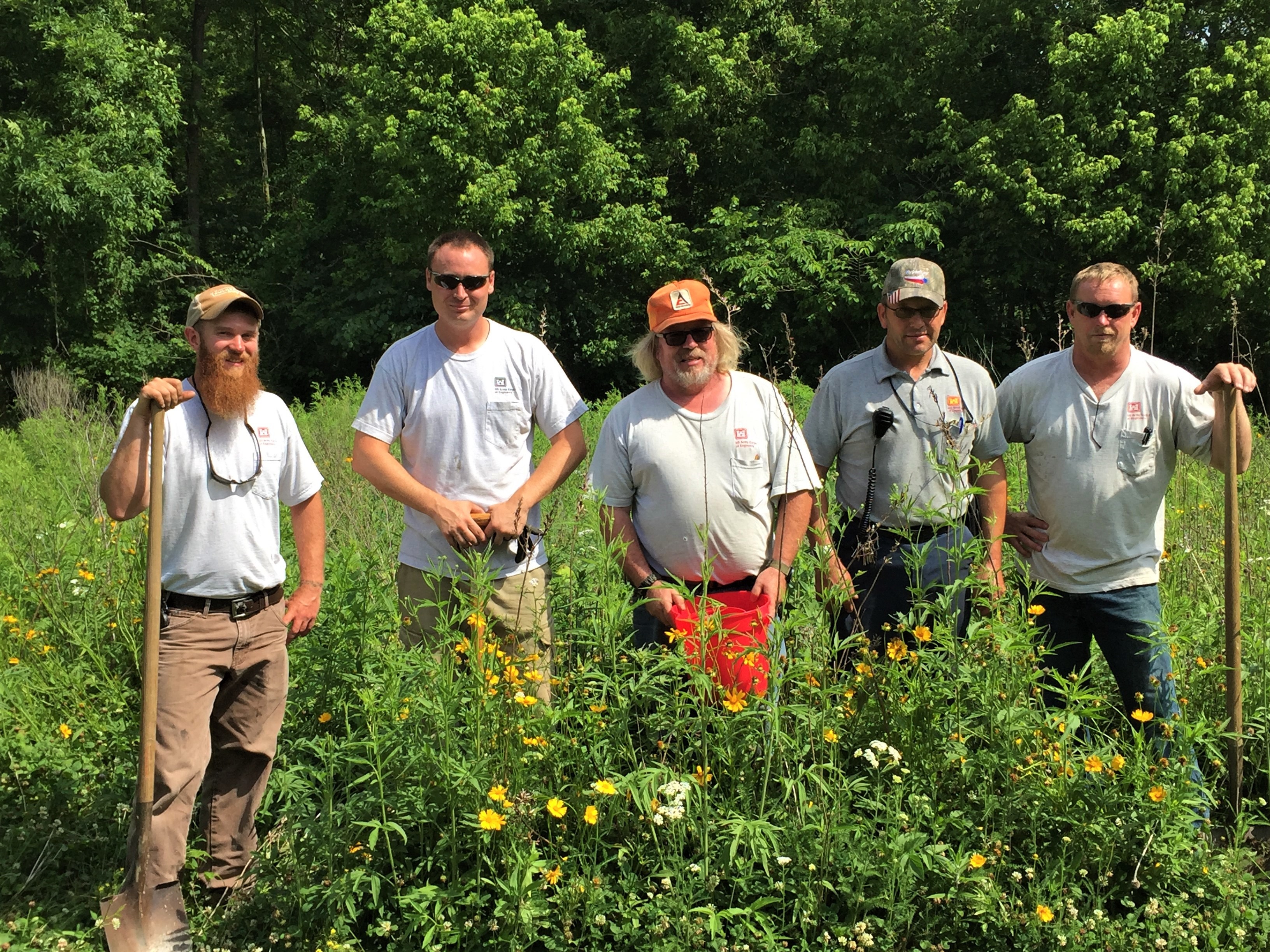 In addition, a new 3 acre pollinator habitat area was created in 2019 along the river at the Cannelton Locks & Dam site. Native seed collected by volunteers was incorporated into the project to enhance the seed mix for the new 3 acre area. The donated seed will enhance the diversity of plants in the new plot and augment the overall amount of seeds planted. The seed mix was sown in November 2019 and Cannelton staff are looking forward to observe sprouting in the spring. Collaborating with groups such as Pollinator Partnership allows the USACE to expand their habitat restoration efforts beyond what could be completed with their limited resources.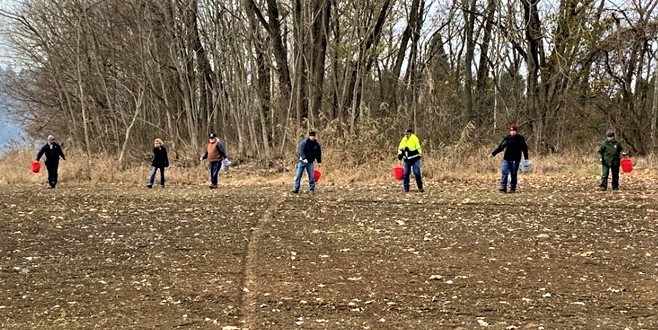 To access a list of the projects that received volunteer collected native seed and plugs grown from collections through the Monarch Wings Across EBF program and other program accomplishments please see the project summary document available through the Monarch Wings Across EBF program page
Thank You Project Wingspan Volunteers!
Thank you to all our volunteer seed collectors, Team Leads, and participating land stewards and collection locations throughout Indiana, Illinois, Michigan, Ohio, Pennsylvania, and Wisconsin! Only through wonderful examples of on-the-ground partnership and collaboration such as the ones we've highlighted today is it possible for us to achieve landscape level change for these pollinators which are desperately in need of our support in improving habitat for their migratory, nesting, foraging, reproductive, and shelter needs.

Stay tuned for our next post, where we'll be sharing more stories, updates, partnerships, and successes from across our project's geography!

Join Project Wingspan!
To learn more about Project Wingspan, please visit https://www.pollinator.org/wingspan/.

To see our list of target plants and sign-up as a potential seed collection location, please fill out the online form here: https://tinyurl.com/PWseedsite

We're continuing to build additional volunteer seed collection teams. If you're interested in joining or forming a team, please let us know by contacting the State Coordinator for your state!

State Coordinators:

Illinois: Elizzabeth Kaufman
Indiana: Emily Yates
Michigan: Connie Crancer
Ohio: Mike Retterer
Pennsylvania: Joe Hovis
Wisconsin: Amber Barnes (interim coordinator)