Ohio Special Feature
Hello all! I'm Lara Roketenetz and I'm the State Coordinator for Project Wingspan's efforts in Ohio. I'm also the manager of the University of Akron field station and an active volunteer and board member with numerous nonprofits in Northeast Ohio. I'm new to this role and thrilled to take the lead on this initiative in 2020. I worked with Mike Retterer, my predecessor to bring you this special feature for Ohio. He's the former State Coordinator for Project Wingspan in Ohio as well as a Coordinating Wildlife Biologist for Pheasants Forever and the current State Coordinator for the Ohio Pollinator Habitat Initiative (OPHI). While our days are certainly kept busy, being involved in all of these projects and partnerships has allowed us to facilitate some incredible collaboration on behalf of pollinators and the other wildlife that rely on healthy, biodiverse landscapes. In today's newsletter, We're going to introduce you to OPHI and how this program is working with Project Wingspan to benefit Ohio's lands.
Due to the drastic decline in monarch butterfly (Danaus plexippus) populations, the Ohio Pollinator Habitat Initiative and local Soil & Water Conservation Districts (SWCDs) in partnership with the Ohio Department of Transportation (ODOT), Ohio EPA, Waste Management, Ohio Department of Agriculture (ODA), Ohio Department of Rehabilitation and Correction (ODRC) and Ohio Department of Youth Services (ODYS) have banded together to create a unique model that has undertaken one of the largest voluntary collaborative milkweed collections among the fifty states. Through this effort we have been engaging with communities across the state to collect common milkweed pods so that the seed can be harvested and redistributed across the state to bolster the number of required stems needed to reduce and/or reverse monarch butterfly decline.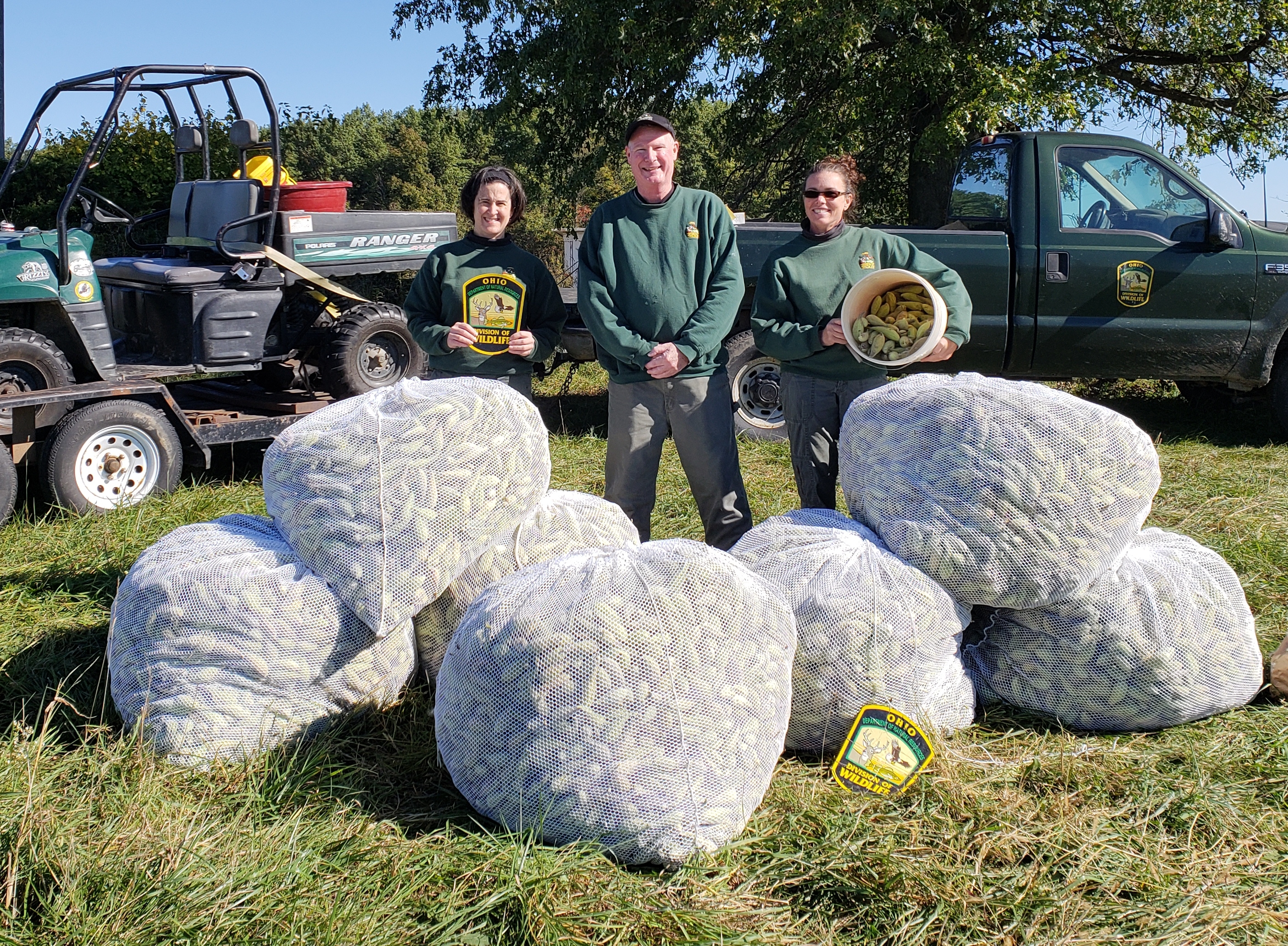 Much like Project Wingspan, OPHI is a collaborative, grass roots partnership that works through donation and volunteer efforts. This statewide program provides help to site specific restoration projects and engages in education to all Ohioans about the importance of native Ohio pollinators and their connection to a healthy sustainable food supply. OPHI has been working with various partners across the state including the one's mentioned above to help glean pods (separating the milkweed seed from the coma material) and either repackage the seeds for statewide outreach or prep the seeds for planting (stratifying and drying seeds) and/or then growing milkweed plugs for distribution of stems for state wide educational projects or large-scale planting efforts.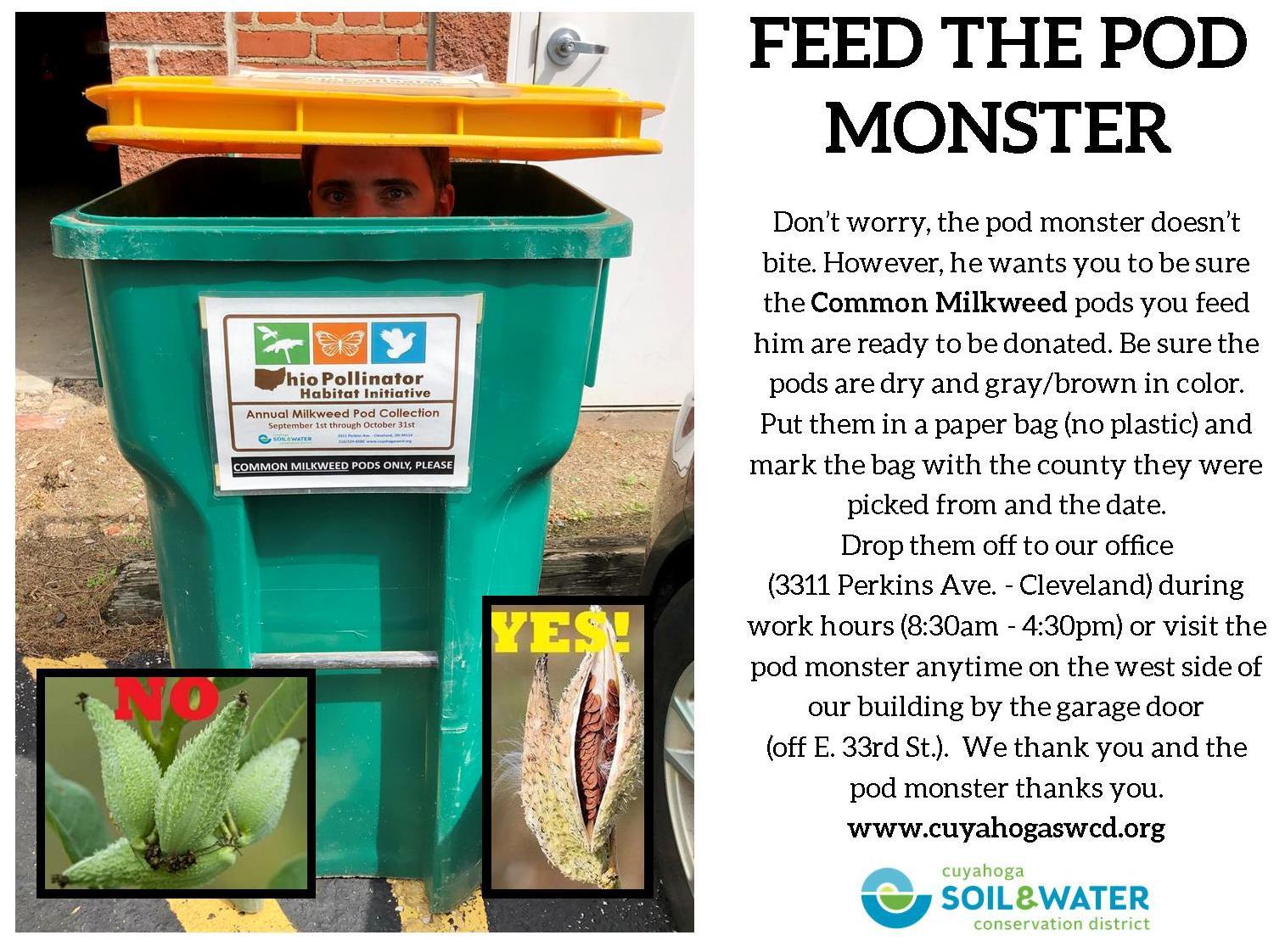 The fact that 82 of Ohio's 88 counties participate in the milkweed seed pod collection led to a unique, mutually beneficial partnership opportunity with Pollinator Partnership's Project Wingspan. OPHI provides seed collected through the statewide collection to Project Wingspan to be utilized for projects in Ohio. This allows both OPHI and P2 to reach more Ohioans and assist on more projects. Through this partnership, OPHI is now looking to expand its statewide collection to include not only common milkweed, but other pollen and nectar producing species as well. This expansion of the OPHI efforts would not be possible without the online resources that P2 has produced through Project Wingspan. In addition to the projects that P2 and OPHI will affect, both entities promote the partnership regularly at outreach events and through social media outlets allowing for continued exposure for these efforts, resulting in greater on-the-ground impact than either project could achieve on its own.

If you have any questions or would like to learn more about OPHI, you can reach Marci Lininger at ohiopollinator@gmail.com.

Interested in finding out more or getting involved with Project Wingspan? Send me an email, I'd love to connect!

Lara Roketenetz
Project Wingspan State Coordinator, Ohio
lara@pollinator.org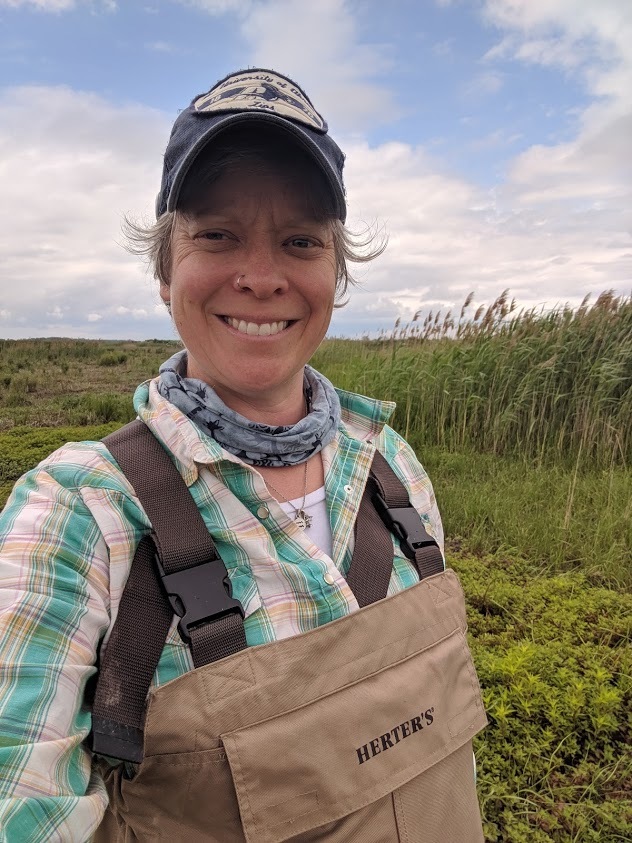 Join Project Wingspan
To learn more about Project Wingspan please visit https://www.pollinator.org/wingspan/.

To see our list of target plants and sign-up as a potential seed collection location please fill out the online form here: https://tinyurl.com/PWseedsite

We're continuing to build additional volunteer seed collection teams. If you're interested in joining or forming a team, please let us know by contacting the State Coordinator for your state!


State Coordinators:

Arkansas: Sara Wittenberg
Illinois: Holly Frainer
Indiana: Emily Yates
Michigan: Connie Crancer
Minnesota: Kyla Tripp
Ohio: Lara Roketenetz
Pennsylvania: Joe Hovis
Wisconsin: Laura Jach Smith