Pollinator Week Proclamations
Help us get proclamations from all 50 states this year for Pollinator Week! Many states require in-state requests for events such as Pollinator Week to be officially proclaimed. Please take a moment to sign and mail the letter below to your governor. Your effort is making Pollinator Week 2023 a great success!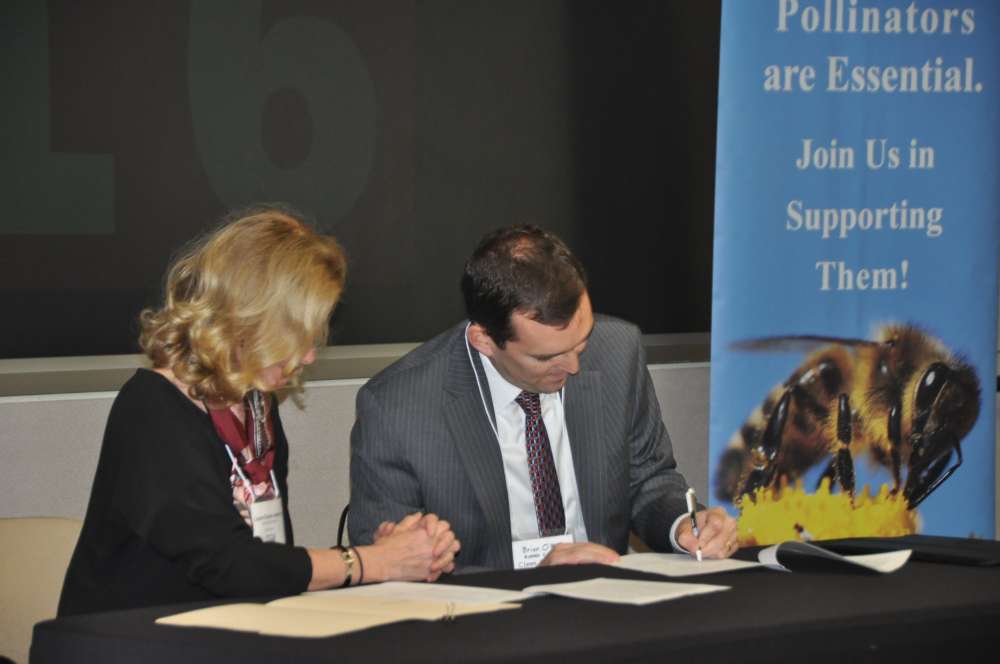 How Should You Contact Your Governor
1. WRITE

CANADA
2. CALL
Find your Governor's address on the Governor Contact List
Suggested Script for Calling Your Governor's Office
Hello my name is NAME. Can I speak to the person that handles proclamations?
I am calling to follow up on a letter sent by the Pollinator Partnership requesting the governor proclaim STATE Pollinator Week, June 19-25, 2023. The Pollinator Partnership would love to demonstrate STATE'S support for pollinators to its citizens. Please let me know what I can do to move this proclamation forward.
Thank you for taking the time to speak with me. Have a great day.