NAPPC 2017 Conference Recap
This year's North American Pollinator Protection Campaign (NAPPC) Conference, hosted at the American Farm Bureau Federation, was a huge success highlighting the past accomplishments of NAPPC in a time of an exciting new leadership transition at Pollinator Partnership (P2). The P2 and NAPPC Team work tirelessly to bring stakeholders together to speak freely and work in conjunction to promote the health of all pollinators.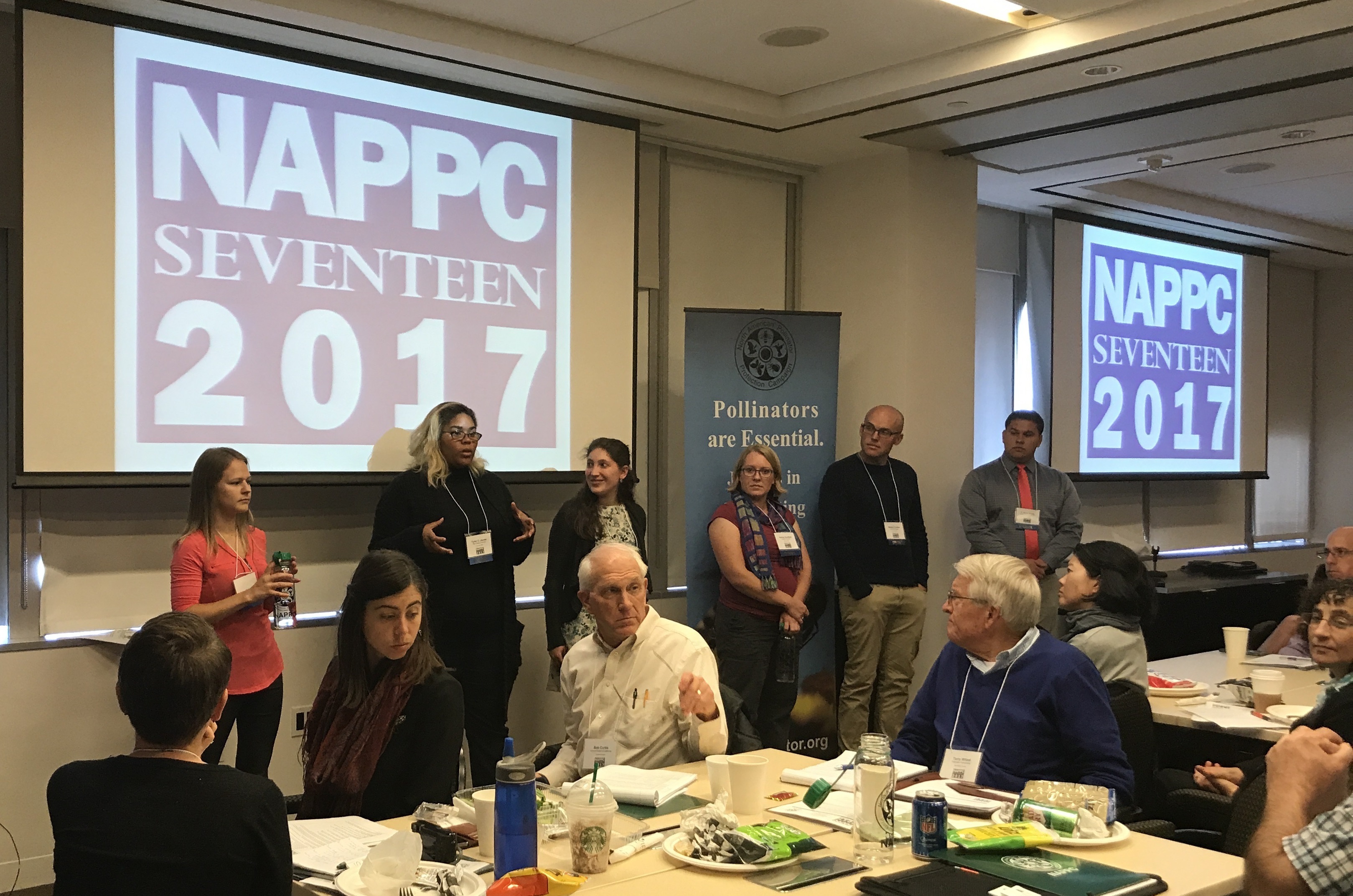 This event included diverse, world class presentations from experts at the forefront of pollinator issues. Topics ranged from the Endangered Species Act and the listing of Bombus affinis, the importance of state apiarists, Canadian agriculture, and the Million Pollinator Garden Challenge. Speakers included:
Sam Droege, US Geologic Survey
Tamara Smith, US Fish and Wildlife Service
Jeff Pettis, University of Bern
Tammy Horn Potter, Kentucky State Apiarist
Matt Horning, US Forest Service
Jane DeMarchi, American Seed Trade Association
Ron Bonnett, Canadian Federation of Agriculture
Kim Winter (for Mary Phillips, National Wildlife Federation), US Forest Service
Gene Brandi, American Beekeeping Federation
Peter Berthelsen, Bee and Butterfly Habitat Fund
Additionally, NAPPC convened 9 task forces who aim to establish year-long objectives surrounding a certain pollinator issue. One task force is working to implement roadside habitat incentives including educational outreach and recognition of best practices. The Monarch task force focuses on engaging broad stakeholders to promote the monarch butterfly. Another focuses on selecting plants for pollinators, defining plant material needs in context by looking at pollinator plants and determining best management practices.
Current awardees of the NAPPC Honey Bee Health grants gave updates on their honey bee health research on the following topics:
Dr. William R. Collins, Fort Lewis College
Phytochemicals as Varroacides: The Development of Propolis-Based Miticides.
Briana D. Ezray, Pennsylvania State University
Viral transmission in bee communities: role of alternative hosts and environmental conditions.
Scott Brady, Brigham Young University
Phage binding to Paenibacillus larvae spores.
Tyler Jones, Pennsylvania State University
Location, Location, Location: Developing Tools for Selection and Management of Landscapes to Promote Healthy Bee Populations.
Sabrina Rondeau, Universidad Laval
The Predatory Mite Stratiolaelaps scimitus as a Biological Control Agent against Varroa destructor.
Hailey N. Scofield, Cornell University
The effects of periodic confinement of water stress on colony health and worker behavior.
2017 Pollinator Award Winners
NAPPC also presented 5 awards to pollinator advocates and farmer ranchers who have worked for years to promote pollinators. These awardees understand just how important pollinators are to food, culture, and life. They have taken that extra step to help out the birds, bees, butterflies, moths, and bats that support agriculture and ecosystems everywhere. NAPPC, through its recognition and appreciation of these individuals, encourages their activities and hopes to catalyze future actions on behalf of pollinators.
Nikolas Liepins - Bee Kind MN
NAPPC POLLINATOR ADVOCATE USA 2017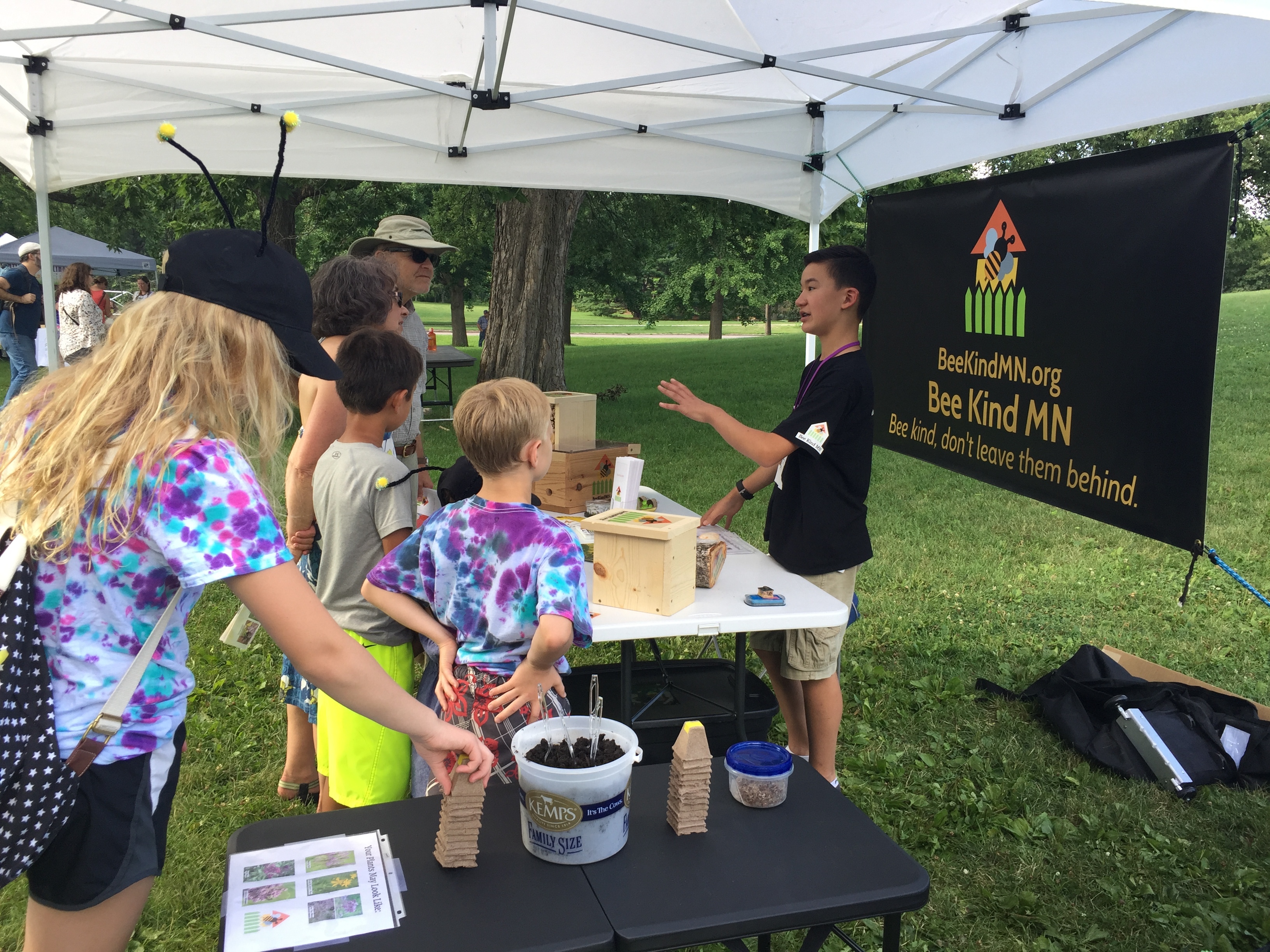 Nikolas Liepins, founder and COO of Bee Kind MN, gives age focused presentations to youth in local schools and scouts groups. After starting out as a project for his FIRST®Lego® League Team at Saint Paul Academy and Summit School, where his bee houses were a component for the competition solution, Nikolas took it upon himself to establish the 501c3, Bee Kind MN. He makes several resources available to the general public on his website including plant lists and bee house building instructions. He has also presented and held activities at Aldo Leopold Weekend at the Minnesota Valley National Wildlife Refuge, Landscape revival EXPO, and Pollinator Party in the twin cities area. In addition to education, Nikolas has partnered with 3M and Target Center to promote biodiversity by placing native bee houses across their campuses. On his website, 140 bee houses are registered from the United States, Canada, and France, and he provides free seeds for pollinator plants to all who register their bee houses in Minnesota.

Dr. Cameron Cartiere and Nancy Holmes - Border Free Bees
NAPPC POLLINATOR ADVOCATE CANADA 2017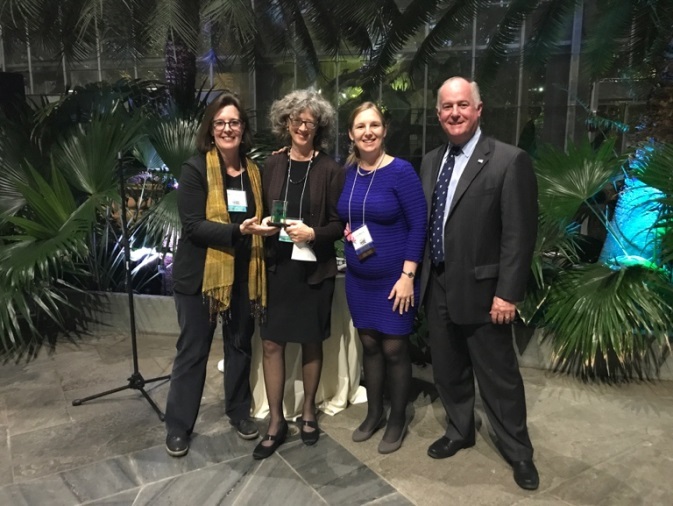 Dr. Cameron Cartiere and Nancy Holmes of at Border Free Bees provide a model for how communities can come together to create and preserve pollinator habitat and understand the scope of pollination systems. For the last three years, this project has been influential in biodiversity conservation in the province of British Columbia, particularly in the municipalities of Richmond in the Vancouver area and Kelowna in the agricultural valley of the Okanagan. It has created over 40 projects, events, and educational experiences in these communities, ranging from major plantings and significant art exhibitions to smaller community gatherings and projects. Although Border Free Bees is in its last year, the projects will continue into 2018 including projects that are being developed in Idaho and Mexico.

Eduardo Rendon Salinas - WWF
NAPPC POLLINATOR ADVOCATE MEXICO 2017
Eduardo Rendon Salinas began his work with monarchs in 1993 as part of a research team that systematically monitored monarch overwintering forests in Mexico. Since then, he has continued to monitor the monarch population, first as Assistant Director of the Monarch Butterfly Biosphere Reserve (MBBR) and, since 2004, as Director of the Monarch Butterfly Program for WWF. With MBBR, his research led to the increase of protected area from 16,110 to 56,259 hectares. He also established the baseline of forest cover in core habitat areas. In 2009, he was instrumental in working with the indigenous community to develop a community surveillance strategy that resulted in the eradication of clandestine logging in the MBBR core area. In 2013, Eduardo organized the First International Symposium on Research and Conservation of the Monarch Butterfly, and he has been instrumental in coordinating three more symposia. To date, he has coordinated the reforestation of 11,637 hectares of forests in the Monarch Region with 13 million native trees, 12 million of which have been produced in a network of 13 community nurseries established by WWF and its national and international partners.
Brendon Rockey - Rockey Farms
NAPPC FARMER-RANCHER USA 2017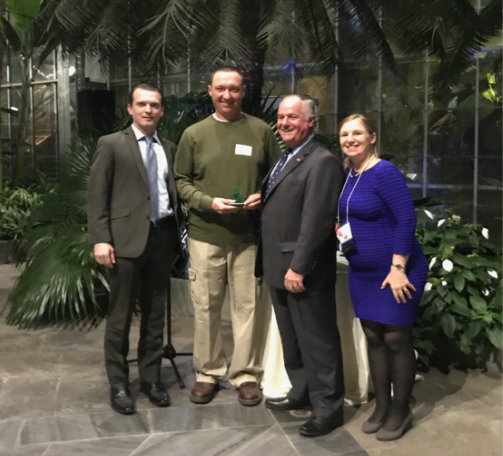 Brendon Rockey of Rockey Farms is known for growing its specialty potatoes and quinoa. Under Brendon's direction, Rockey Farms has become a leader in using a biotic approach to farming. Brendon uses biological inputs like companion crops, livestock, green manure fields, and flowering strips instead of synthetic fertilizers, herbicides, and pesticides. These inputs are all part of a system that supports soil health and attracts pollinators as well as other beneficial insects that act as a defense against aphids and thrips. Four-row flowering strips in his fields serve as nectar hubs, and helped give his 90 seed potato lots a perfect inspection score under biotic Integrated Pest Management last year. Brendon also uses nectar plants in his potato greenhouse to create pollinator habitat and eliminate the need for insecticide. He has begun incorporating a legume heavy mix of companion crops that fixes nitrogen, mobilizes phosphorus, and creates more pollinator habitat. During the winter months, Brendon travels North America to share his success, and in 2017 went as far as France and Belgium.

Antony John - Soiled Reputation
NAPPC FARMER-RANCHER CANADA 2017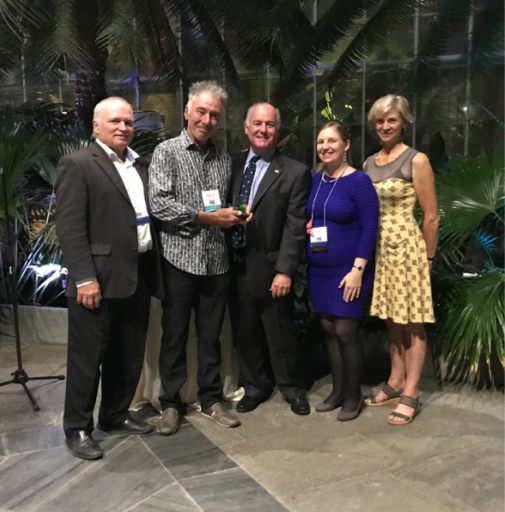 Antony John of Soiled Reputation has been supplying south-western Ontario for over 20 years with over 50 varieties of gourmet organic vegetables. It was also the host farm for former Foodtv show "The Manic Organic", demonstrating the principles of organic gardening and associated benefits. Antony was trained as a wildlife biologist, and his farm is run as an ecosystem where maximizing biodiversity is the paramount objective. In addition to being certified organic, the farm is certified bee-friendly. A 2-acre meadow is home to 24 bee hives, and is used as a breeding station to produce more queens for other bee yards. Flowering plants can be found in the huge native garden, interspersed through crops, and in buffer strips that flower throughout the growing season, providing a consistent food source for pollinators. Legumes are also interseeded with crops and planted in buffer strips for nitrogen fixation and pollination. Grass strips and 20 acres of legumes in rotation provide further cover and food.