How You Can Help Monarchs
Plant milkweed! Monarch caterpillars need milkweeds to grow and develop. There are over 100 milkweed species that are native to North America, many of which are used by monarchs. To learn which species to plant in your region, and how to plant them, visit the Bring Back the Monarchs Campaign at: www.monarchwatch.org.
Plant butterfly nectar plants! Monarchs need nectar to provide energy as they breed, for their migratory journey, and to build reserves for the long winter. Include butterfly plants in your garden, and avoid using pesticides.
Download the FREE Monarch Plant List in PDF format
Encourage public land managers to create monarch habitat! Roadsides and parks of all sizes offer great opportunities to create habitat for monarchs and other pollinators.
Join citizen-science efforts to track monarch populations! The data collected by hundreds of citizen scientists across the country are used by monarch scientists to decipher monarch population trends, and to learn more about what might be driving their numbers from year to year.
Support monarch conservation efforts. There are a number of monarch conservation efforts underway doing very good work. Please consider donating to support these monarch.
Habitat Restoration and Management Webinar Series
Watch Webinars
Brochures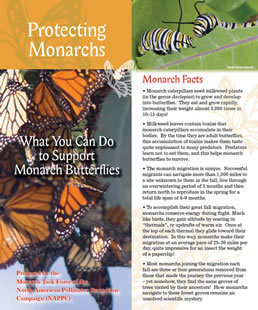 PROTECTING MONARCHS: WHAT YOU CAN DO TO SUPPORT MONARCH BUTTERFLIES
Download the PDF
OR Order free printed versions and pay only for the shipping and handling.
Monarch Habitat Development Manuals
FOR UTILITY RIGHTS OF WAY
Utility rights-of-way are ideal for creating and managing for monarch habitat, and they provide multiple benefits to and opportunities for the utility. These habitat development manuals contain regionalized planting lists and a step-by-step guide to creating monarch habitat.
Inside the Manuals:
Regionalized PLANTING LISTS
Habitat Evaluation Rubric
Project Evaluation Form
STEP-BY-STEP guide to transforming your landscape into monarch habitat
FOR CORPORATE LANDS
Corporate lands are a great venue for creating monarch habitat, while enhancing your own workplace environment. These habitat development manuals contain regionalized planting lists and a step-by-step guide to creating monarch habitat.
Inside the Manuals:
Regionalized PLANTING LISTS
Habitat Evaluation Rubric
Project Evaluation Form
STEP-BY-STEP guide to transforming your landscape into monarch habitat
For monarch conservation to be successful, it has been concluded that an 'all hands on deck' approach is critical for sustaining both the overall populations and the magnificent migration of this charismatic butterfly. The health and wellbeing of monarchs and other wildlife are dependent on how we manage the land and what resources we allow to grow and exist across the landscape. From east to west, urban to rural, and from Canada to Mexico, how we each manage our piece of the landscape mosaic is critical to the wildlife that feed, breed, and seek shelter on our land.
The following four guides are the culmination of research efforts that took place in Ohio as part of the Monarch Wings Across Ohio initiative. A goal of this project was to create science-backed recommendations for creating, enhancing, and maintaining monarch habitat across multiple land use types within this critical section of the butterfly's migratory corridor, resulting in the empowerment of Ohioans with the knowledge and tools to make a difference for monarchs on lands that they own, work, or manage. You can have a direct, positive impact on monarchs by incorporating monarch habitat into your farm, garden, corporate landscape, or rights-of-way. From the smallest container gardens, to large landscaping projects, all of these areas create vital habitat for monarchs and other pollinators, and are a great way to beautify an area while providing critical resources for supporting wildlife.
Inside the guides you'll find:
Strategies, tips, and best management practices for planning, preparing, installing and maintaining monarch habitat
Recommendations for selecting plants
Ideas for raising public awareness of monarch-friendly land management practices
Resources for finding native plant nurseries and other monarch programs in Ohio
Planting Guides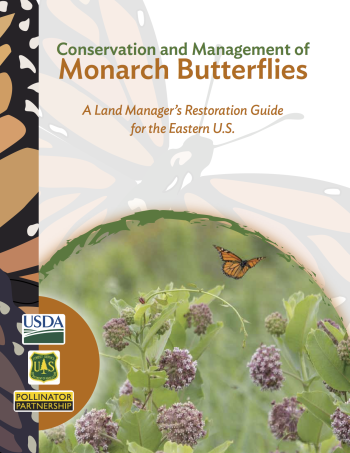 CONSERVATION AND MANAGEMENT OF MONARCH BUTTERFLIES:
A LAND MANAGEMENT RESTORATION GUIDE FOR THE EASTERN U.S.
Download the PDF
This guide includes project planning, site and plant selection, site preparation, installation, and monitoring techniques for monarch habitat restoration.
Inside this guide:
Monarch Biology
Monarch Habitat
Ecoregional Plant Tables of the Eastern Monarch Migratory Corridor
Additional Resources
MONARCH FUELING PROJECT - PLANTING GUIDES
The monarch migration occurs twice every year, a journey north to breeding ground and a journey south to overwinter. The 4,000 round trip journey is in danger due to loss of habitat. When monarchs are migrating they need to rest and refuel by collecting/eating nectar from blooming plants. If there are not any blooming plants available when the monarchs stops, they will not have any energy to continue the journey and never reach their destination. You can help monarchs reach their destinations by planting flowers that bloom when monarchs will be passing through your area. Click on your area below to get a list of plants that will help support the monarch migration by providing them with the fuel they need for their journey. Remember that monarch eggs rely on milkweeds, so make sure you include them in your planting too!

Get your Monarch Fueling Planting Guide Free by clicking on your zone below. So, which Monarch Fueling Zone do you live in?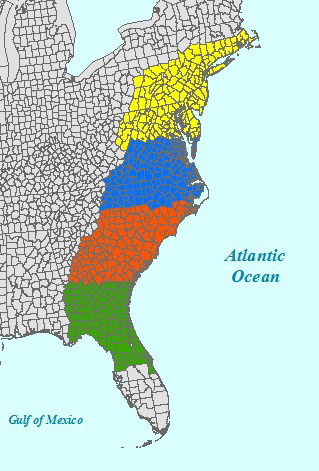 Click here to DOWNLOAD a list of milkweeds to plant in your fueling zone.
Click here to DOWNLOAD a list of native plant nurseries that supply many of the native plants that are needed to fuel the monarch migration.