Get a S.H.A.R.E. sign to display in your habitat!
If you would like to receive a S.H.A.R.E. site sign to display on your landscape, please register your site and donate $20 to the Pollinator Partnerhip below. If your shipping address is different than your billing address, please let us know by emailing SHARE@pollinator.org.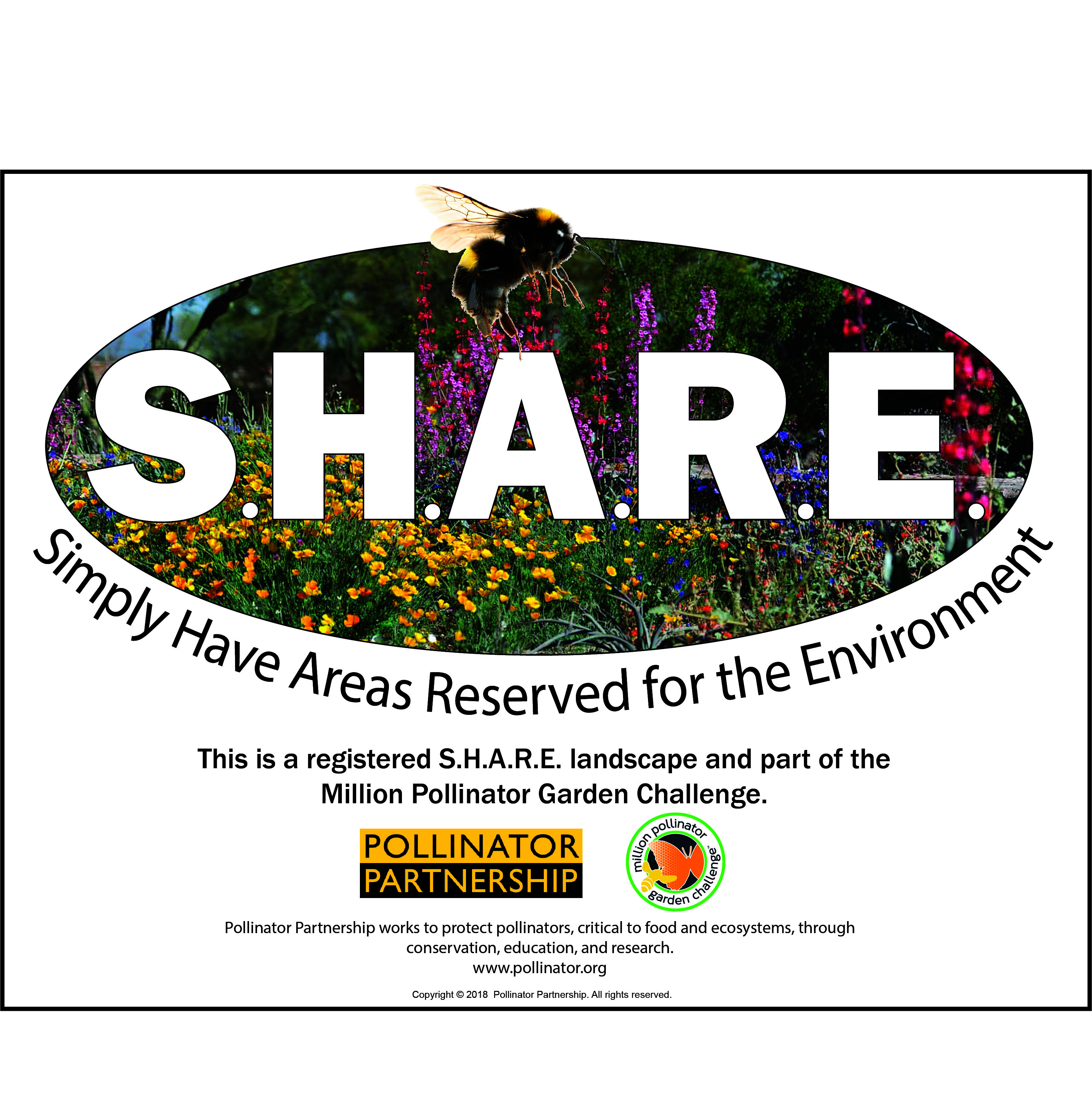 The sign is 8.5" x 11" white sintra board that is weather proof in rain, cold and heat conditions.
To get our S.H.A.R.E. Sign for your or your organization's landscape to display, simply donate $20 by clicking the button below and we'll mail it to you.