Bee-Friendly Farming at Newman Farm: Reflections from The Farmlands Trust (Greater Victoria) Society
Co-written by Natasha Caverley & Bert James
"The hum of bees is the voice of the garden."
-Elizabeth Lawrence (1904-1985), Author of "A Southern Garden"
Elizabeth Lawrence's quote reminds us of the importance of bees and other pollinators in our gardens, on our farms, and surrounding ecosystems in our respective regions of the world.
As The Farmlands Trust (Greater Victoria) Society [FLT] team prepares for the 2022 farm season at the historic Newman Farm in Saanichton, British Columbia (Canada), we wanted to share our journey and reflections on "bee-ing!" a certified bee-friendly farm.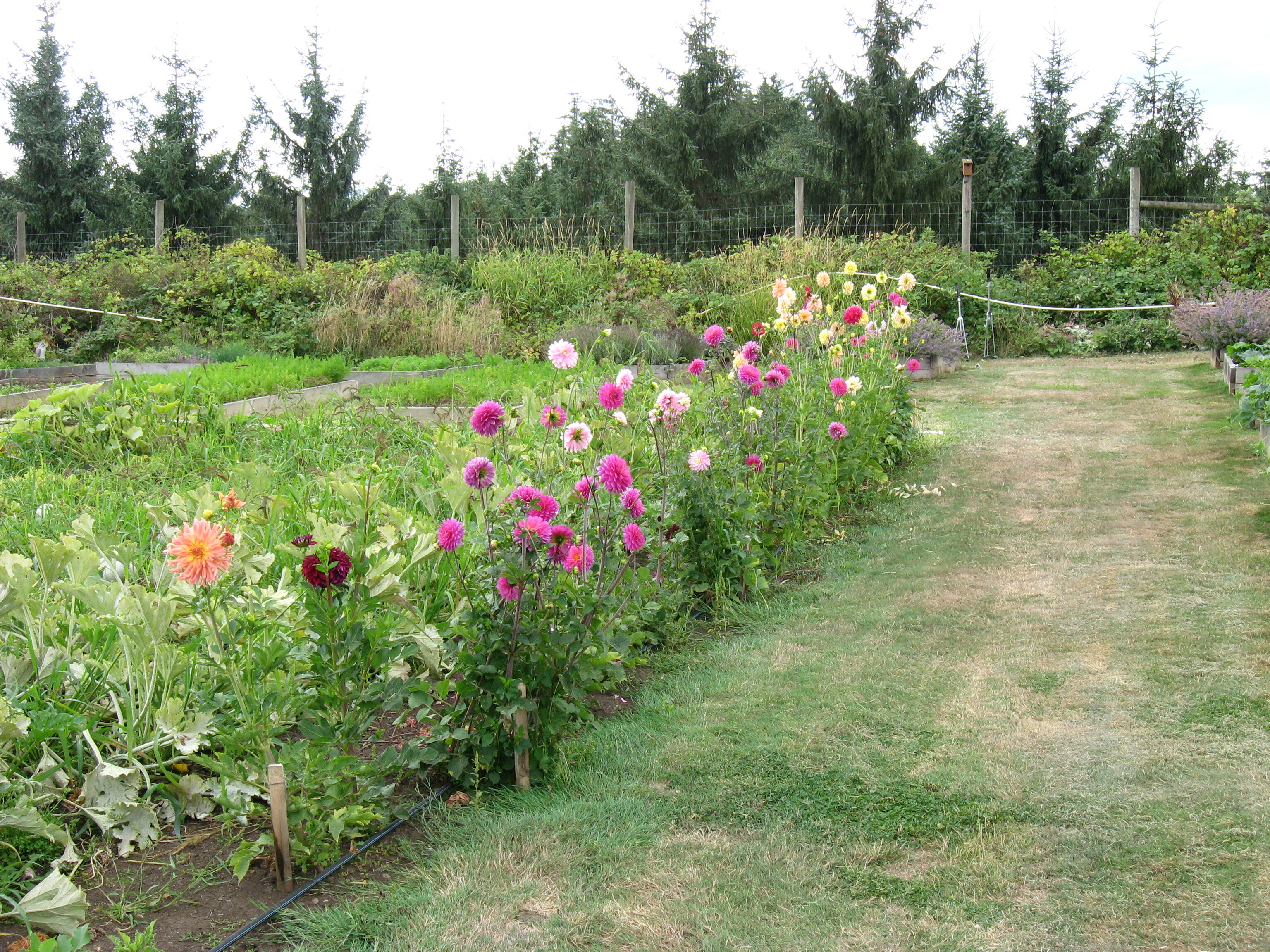 Founded in 2008, the FLT Society is a charitable not-for-profit organization based on southern Vancouver Island in BC. Our mission is to enhance farming capacity in the Greater Victoria area by protecting local farmland, protecting eco-sensitive and culturally special areas, producing food for those in need, providing relevant educational opportunities, promoting the economic viability of farmland, and providing community access and public awareness programs. Through our work, we liaise with a diverse community ranging from the Greater Victoria farming community, orders of government (municipal, provincial, federal) to food banks and drop-in centers for persons in need in society.
As part of our organizational mandate, we are part of the regional food supply chain in the Greater Victoria region and a pollinator advocate.
As part of the regional food supply chain, via the "field to plate" initiative, the FLT Society grows, harvests, and re-distributes fresh local produce at Newman Farm to food insecure populations (e.g., homeless people and individuals living in poverty) in the Greater Victoria region (Sooke to Sidney, BC - Canada). The produce grown by the FLT Society team and volunteers at Newman Farm is primarily provided to Our Place Society in support of their regional meal and snack programs (e.g., preparation of entrees, soups, side vegetables, nutritious salads, snacks, and desserts).
As a pollinator advocate, the FLT Society engages in certified bee-friendly farming practices. We invite you to continue reading this article for further information about our pollinator activities.
Newman Farm and Certified Bee-Friendly Farming
From 2013 to present, the FLT Society is the agricultural steward of Newman Farm. We have been gradually returning a 3.2 acre portion of the 100+ year old historic Newman Farm to active agricultural uses. Overall, the FLT Society supports a holistic approach to sustainable farming which includes integrating bee-friendly farming practices into our operational planning and management.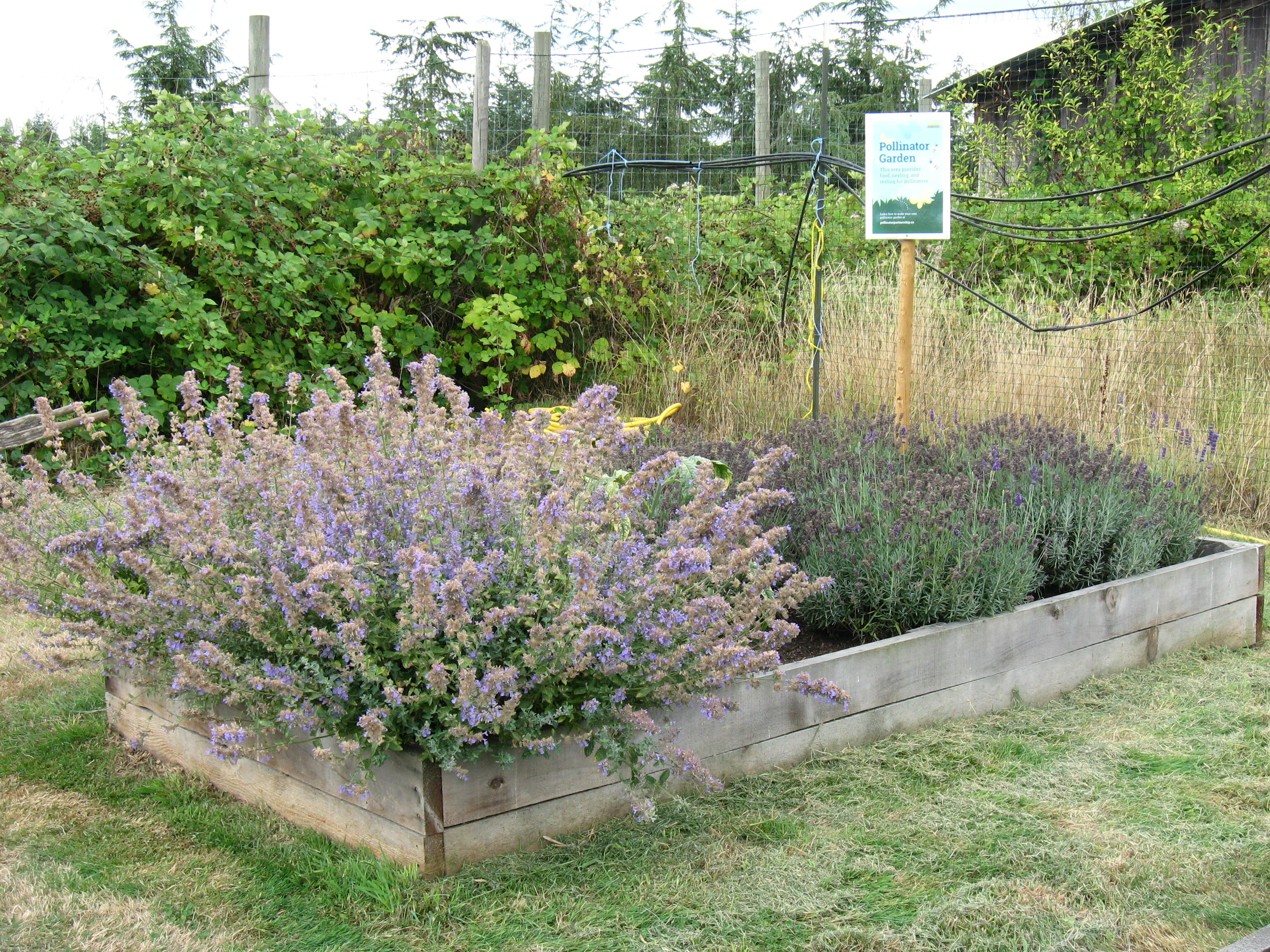 A Brief Overview of the FLT Society's Agricultural Stewardship Role at Newman Farm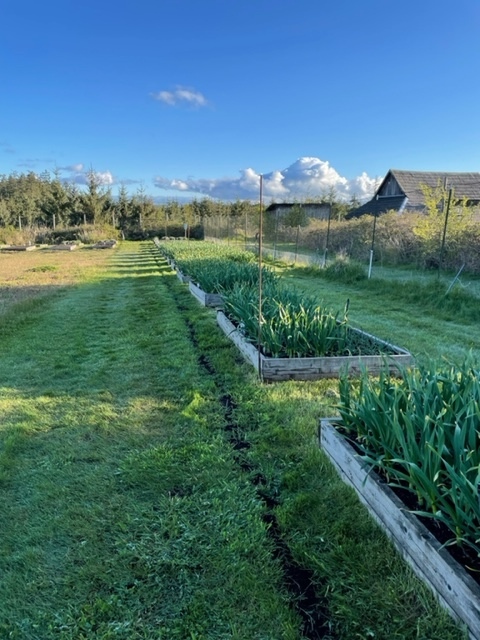 The District of Central Saanich is the landowner of the historic Newman Farm in Saanichton, BC (Canada).
In May 2012, the FLT Society signed a three year Letter of Understanding with the District of Central Saanich to serve as stewards of a designated portion of Newman Farm off Central Saanich Road.
In 2014, the FLT Society published the Resource Guide for Beginning Small Scale Organic Farmers in the Greater Victoria Region. This Guide is intended for individuals who are interested in building their own small scale organic farm operation. The Resource Guide includes information on beneficial pollinators in support of advancing small scale organic farming in the region.
From October 2015 to present, the FLT Society is advancing a 10-year license agreement (October 2015 – October 2025) with the District of Central Saanich to continue the Society's agricultural stewardship of the historic Newman Farm. The License to occupy for agricultural park purposes agreement facilitates the future long term stewardship of the historic Newman Farm.
In 2018, the FLT Society received the Pollinator Advocate Award for Canada by Pollinator Partnership for our commitment to environmental stewardship and pollinator conservation. In the same year, the University of Vermont Extension featured the FLT Society as a case study regarding our work at the historic Newman Farm. This includes our agricultural stewardship and pollination conservation endeavours. The FLT Society Newman Farm case study is part of the official Teaching Guide for Chapter 9 of Food, Farms, and Community: Exploring Food Systems.
In 2020, we obtained the Bee-Friendly Farming certification from Pollinator Partnership for the FLT Society's licensed area of the historic Farm.
During 2021, we continued to expand and diversify crops grown at Newman Farm—focusing our efforts on our "field to plate" initiative. In 2021, we grew, harvested, and shared 17,381 lbs., worth over $62,000 (CDN) of fresh, local produce to Our Place Society.
Our cumulative FLT Society "field to plate" initiative total is nearly 90,000 lbs. of produce grown, harvested, and shared with food insecure populations in the Greater Victoria region, worth over $240,000 (CDN).
We continue to engage in pollinator activities to promote the protection of native and managed pollinators on Vancouver Island and the Gulf Islands.
In recognition of the important role that bees and other pollinators play in food systems, we annually set aside a portion of Newman Farm to further our national award-winning certified bee-friendly farming practices. Using pollinator-friendly wise practices, this resulted in providing habitats for diverse bird populations, beneficial insects (e.g., mason bees, bumblebees), creating microclimates to improve field productivity–acting as wind barriers and preventing soil erosion.
Here are some of our pollinator-friendly activities that we carry out at Newman Farm:
Offer forage for pollinators on approximately 30% of the 3.2 acre licensed portion of the Farm. Each year, we plant a portion of our lands into a bee-friendly meadow; including sunflowers, wildflowers, buckwheat, clover and marigold. This beautiful display of flowers is an attractant for birds and bees from the local agricultural lands to support pollination activity. Each fall, migrating birds (e.g., sparrows, red-winged blackbirds, starlings) enjoy a feast of the FLT Society's sunflower and wildflower "field of dreams";
Annually plant a diverse array of flowering plants throughout the growing season, especially in early spring. For example, we now have an expanded vegetable garden plot and 31 raised garden beds comprised of assorted herbs (e.g., basil, oregano, thyme, parsley, chives, catnip, dill, sage, rosemary), lavender, and vegetables (e.g., beets, cabbage, cucumbers, cauliflower, leeks, lettuce, turnips, garlic, carrots, kale, assorted squash, onions, parsnips);

Offer clean water for bees through our irrigation management system;
Provide a year-around habitat (e.g., hedgerows, native shrubs, bufferstrips) for pollinators. The trees and shrubs on the Farm are valuable for air quality, soil and water conservation and protection of the environment. We also installed and currently maintain a 30+ fruit tree orchard at Newman Farm consisting of assorted apple and pear trees; and
Practice integrated pest management—no chemicals are used on the Farm.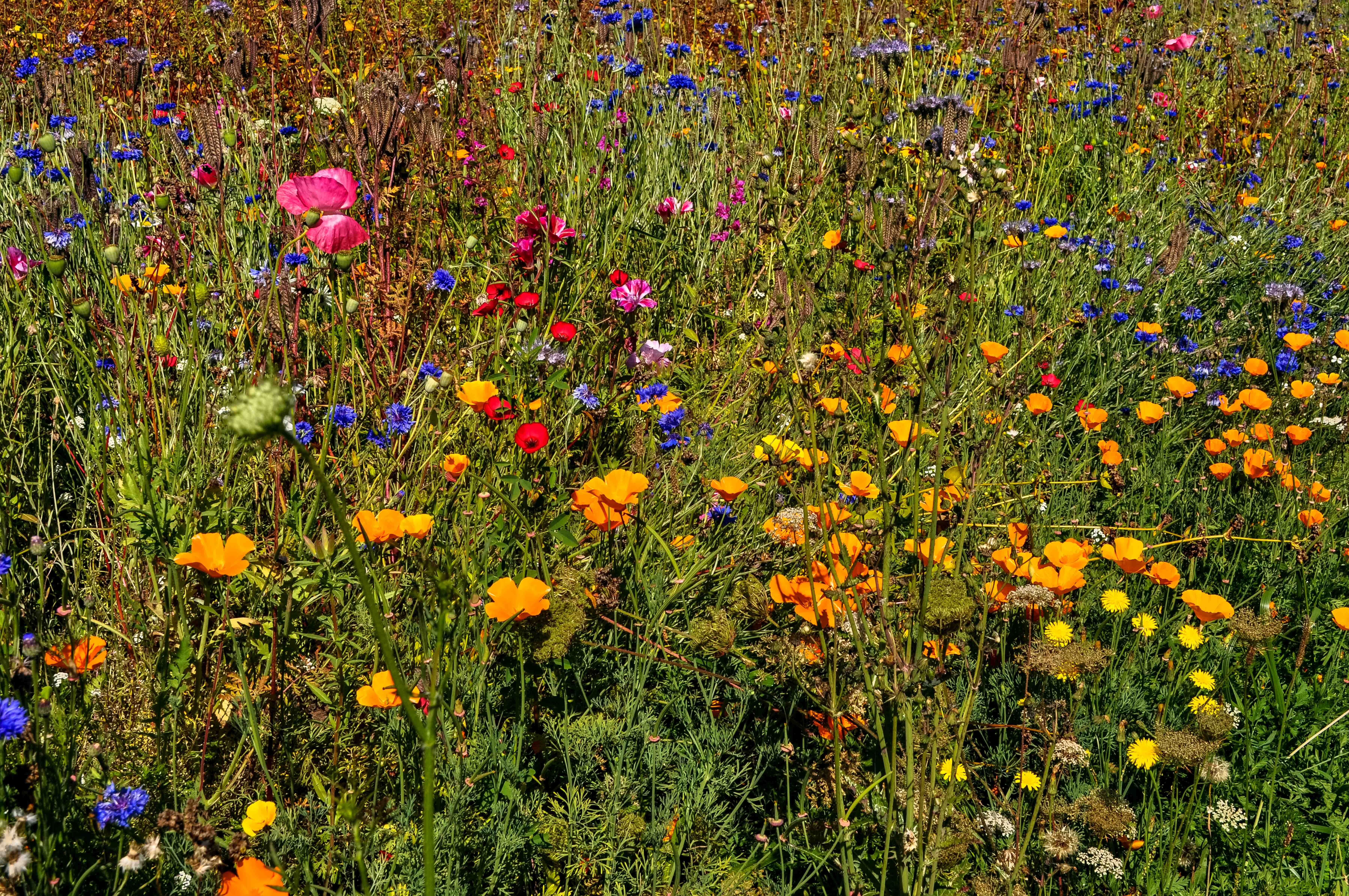 A great resource that the FLT Society uses to support our pollinator-friendly activities at Newman Farm is Pollinator Partnership Canada's Selecting Plants for Pollinators: A Guide for Gardeners, Farmers and Land Managers in the Eastern Vancouver Island Ecoregion.
Reflecting on Elizabeth Lawrence's quote, the FLT Society team endeavours to listen to our garden and the hum of the bees—in recognition of pollination activities and how they serve as vital and complementary dimensions to our "field to plate" food redistribution initiative.
For more information about the FLT Society:
About the Authors:
Natasha Caverley is the FLT Society Board Secretary since 2009. Bert James is the FLT Society Newman Farm Manager since 2016.