Shawna Riley, Pollinator Protection Patrol, British Columbia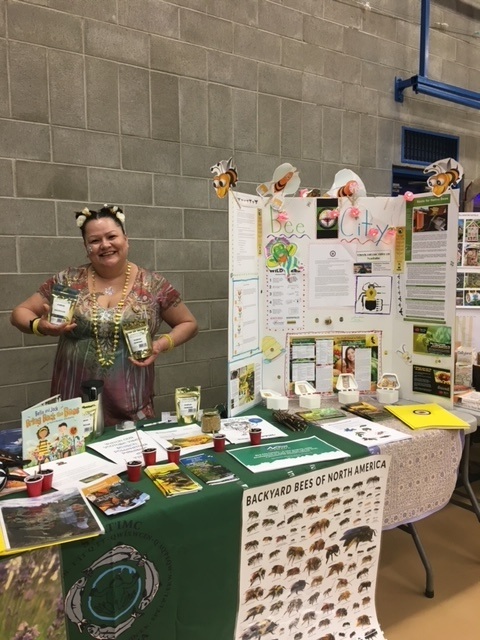 Food, spices, oils and fibers – pollinators excel at making these items possible. The complexity of the pollinator world is astounding because of the roles they play and their vitality to healthy ecosystems. We celebrate these achievements through the incredible people and projects that are working to conserve pollinators. We hope these stories encourage and empower you to better understand who our pollinators are and what actions you can take to help them.

This month we interviewed Shawna Riley about the Pollinator Protection Patrol and her role as an advocate and volunteer pollinator educator through her community's participation in the Bee City Canada program
Q: How would you describe the pollinator conservation efforts being led by yourself and your community?
A: It is the way it has always been. I reside on the beyond beautiful land of my community of T'it'q'et within the St'at'imc Territory of British Columbia, Canada. We are inheriting the land from others before me. We respect the land for what it provides us and offer our gifts back to her to continue the circle. It's what we call harmonious living. My gift to our Mother Earth is educating others on the importance of pollinators. Through our community's commitment of becoming a Bee City Canada, I created the Pollinator Protection Patrol. The Patrol is made up of preschoolers, I call them little ones, who care for our pollinators. By learning what pollinators need to survive and how the youth can give back, it instills our traditional heritage- believing that Earth is our Mother and we must care for her.
Q: How did your work in pollinator advocacy and education start?
A: Our community became a Bee City in 2017, thanks to Shawn Scotchman and Matthew Davidson. It is through their original vision that our community continues to be committed to helping our pollinators thrive. Working in Social Development, I volunteer throughout my community, and I am passionate about the importance of pollinators. I became familiar with Bee City Canada through my work with Amlec garlic and took over our local Bee City functions in 2018. We are very proud to be the first Indigenous Bee City in Canada! Telling the story of how the bees came to pollinate the land, my daughter Sasha and I do presentations where we share information about the importance of pollinators. We are invited to functions throughout the year to share our knowledge and we create spaces so that we can help youth to understand the importance of pollinators with materials that are youth appropriate.
Q: What got you interested in or inspires you about pollinators?
A: We treat all beings with respect, and we only take from the earth what is needed and not more. We give thanks to the earth, and a tobacco offering when we harvest from the earth. This is shown by how hard pollinators work for us. They provide us food and beauty. We have to make sure pollinators have food, water, and a home in all seasons. This is part of us wanting the earth to remain sustainable and balanced for future generations. Plus, by instilling this love for nature and observing it, our community recognizes different habitats for not only pollinators, but other animals too. It also helps facilitate important land based learning of plants and their associated pollinators for our food and medicinal purposes.
Q: Who is the target audience for this work?
A: Really anyone! We mainly target the little ones because their excited minds love to tell and show their families new things they discover. With us, they discover pollinators: how amazing pollinators are, how they help plants grow, and how beautiful a bee is when gathering pollen on a flower.
Q: What are the primary goals of your pollinator advocacy?
A: Initially, the Bee City Canada application referred only to municipalities. The Band Council Resolution lays out our community's commitments and we wanted to commit to pollinators and be included in the application process. By working with Shelly Candel of Bee City Canada and Vicki Wojcik of Pollinator Partnership Canada, T'it'q'et was the first Indigenous community to become a part of the Bee City community, and set the groundwork that made it possible for other Indigenous communities to join and be included in Bee City Canada. We give thanks to Shelly and Vicki for making this happen. They are inspirations and through their guidance and support, and connections we can connect with people and spread our message even further.
Q: What successes have you achieved?
A: The Pollinator Protection Patrol allows our little ones to make a commitment. When they commit, they get a badge. They are so proud when they get their badge! We also have a hand signal - hold up two fingers and bend them up and down to signal a bee's antennae. Students do this when they see me and others who help pollinators. Seeing badges worn and signals given throughout my community makes my heart leap!
Q: What is your biggest challenge?
A: Always more to do- a bigger platform, more time, increase our messages. Without the support from Bee City Canada, we would have chaos because there are so many ideas.
Q: How do you engage with your community in regard to this work?
A: We keep adding on to our programming, like making vegetable garden boxes for community members to decorate and take home. Recipients have greatly appreciated these boxes and the demonstration we offer on how easy it is to plant and grow their food and food for pollinators.
Q: What is something about pollinator conservation you wish more people knew?
A: It seems so simple not use things that could harm pollinators. To harmonize with them. We keep saying every little bit helps and does matter. I hope that people look at Bee City Canada and Pollinator Partnership Canada websites. Look forwards or backwards to find where you are, and try to keep your balance with Mother Earth.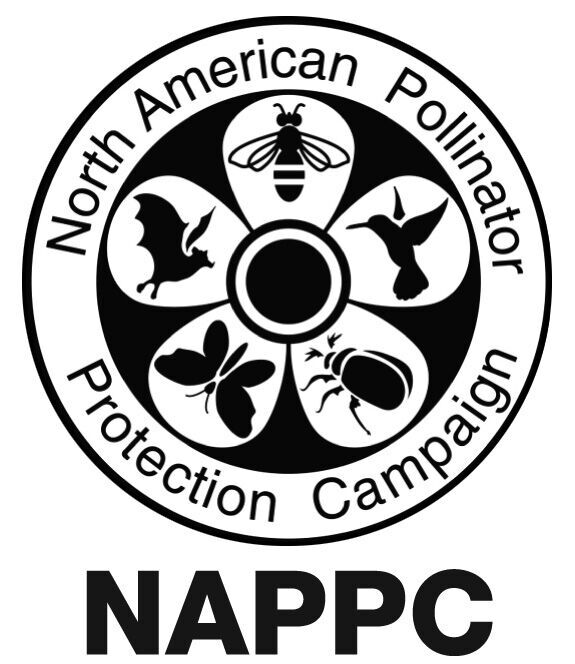 Alone no individual or entity can address all pollinator conservation needs, but through collaborative conservation we can and will make a difference for pollinators and the ecosystems they help support. Keep following our Pollinator Conservation Spotlight series to hear more inspiring pollinator conservation stories. Do you know a great project or organization that is addressing critical pollinator conservation topics and deserve their moment under the spotlight? Let us know!
Article contributed by Mara Koenig, U.S. Fish and Wildlife Service for the NAPPC Pollinator Communications Taskforce.