21st Annual NAPPC International Conference
On behalf of Pollinator Partnership and the Smithsonian National Museum of Natural History, we are pleased to invite NAPPC Partners to the 21st Annual International North American Pollinator Protection Campaign (NAPPC) Conference, hosted virtually from October 19th to October 21st, 2021. NAPPC's mission is to encourage the health of resident and migratory pollinating animals in North America. This year NAPPC partners will gather virtually from throughout North America and beyond.

Agenda
View Full Agenda
Keynote Speakers include:
Abram Bicksler, Ph.D., Food and Agriculture Organization of the United Nations
The intersection of sustainable food systems and pollinator health.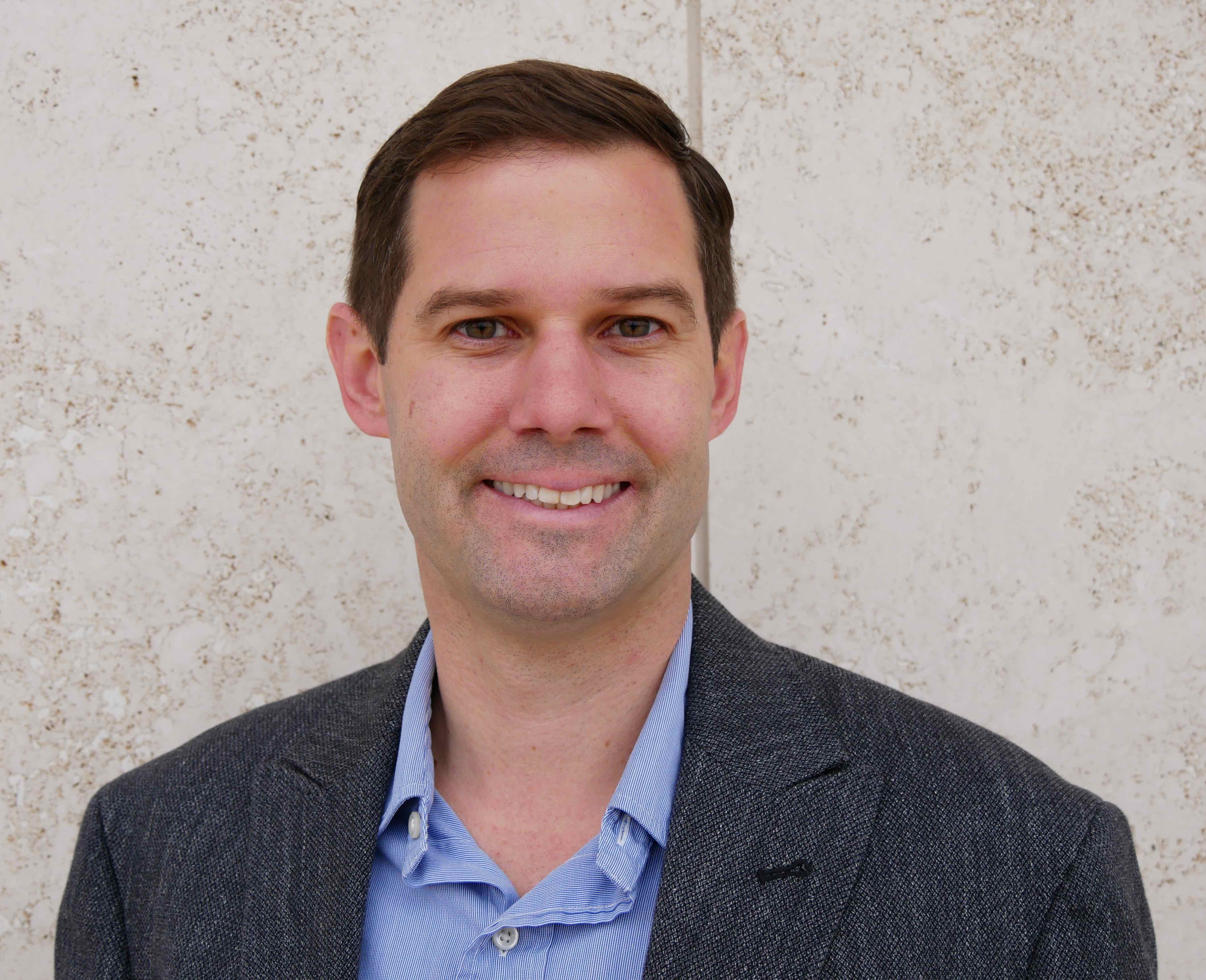 Abram J. Bicksler, Ph.D., is an Agricultural Officer with the Food and Agriculture Organization of the United Nations (FAO) based in Rome. He works with the Agroecology and Ecosystem Services Team within the Plant Production and Protection Division (NSP) on various initiatives related to the scaling-up of Agroecology, provision of ecosystem services, and is also the focal point for pollinators within the division. He is currently a co-leader of the development of the Tool for Agroecology Performance Evaluation (TAPE), backstops various agroecology projects globally, and is the focal point for FAO's facilitation of the International Pollinators Initiative 2018-2030 (IPI 2).

Christina Grozinger, Ph.D., Penn State University

Predicting and managing bee health in a changing world.
Christina Grozinger is the Publius Vergilius Maro Professor of Entomology and the Director for the Center for Pollinator Research at Penn State. She is a Fellow of the Entomological Society of America and the American Association for the Advancement of Science, and received the 2020 NAS Prize in Food and Agriculture Sciences. Her studies on pollinator health evaluate the impacts of biotic and abiotic stressors at the molecular, physiological and behavioral level, and examine how bees' resilience to these stressors can be bolstered by management practices and environmental contexts, particularly by improved nutrition. With the Beescape team (see beescape.org), Grozinger is developing models and decision support tools to evaluate landscape and climate conditions and predict bee health at local scales, to help beekeepers, growers, land managers and members of the public better assess and mitigate the stressors that their managed and wild bee populations experience.
Mikol Hoffman, Food Producer Network at World Central Kitchen
Creating resilient food systems by supporting communities and pollinators.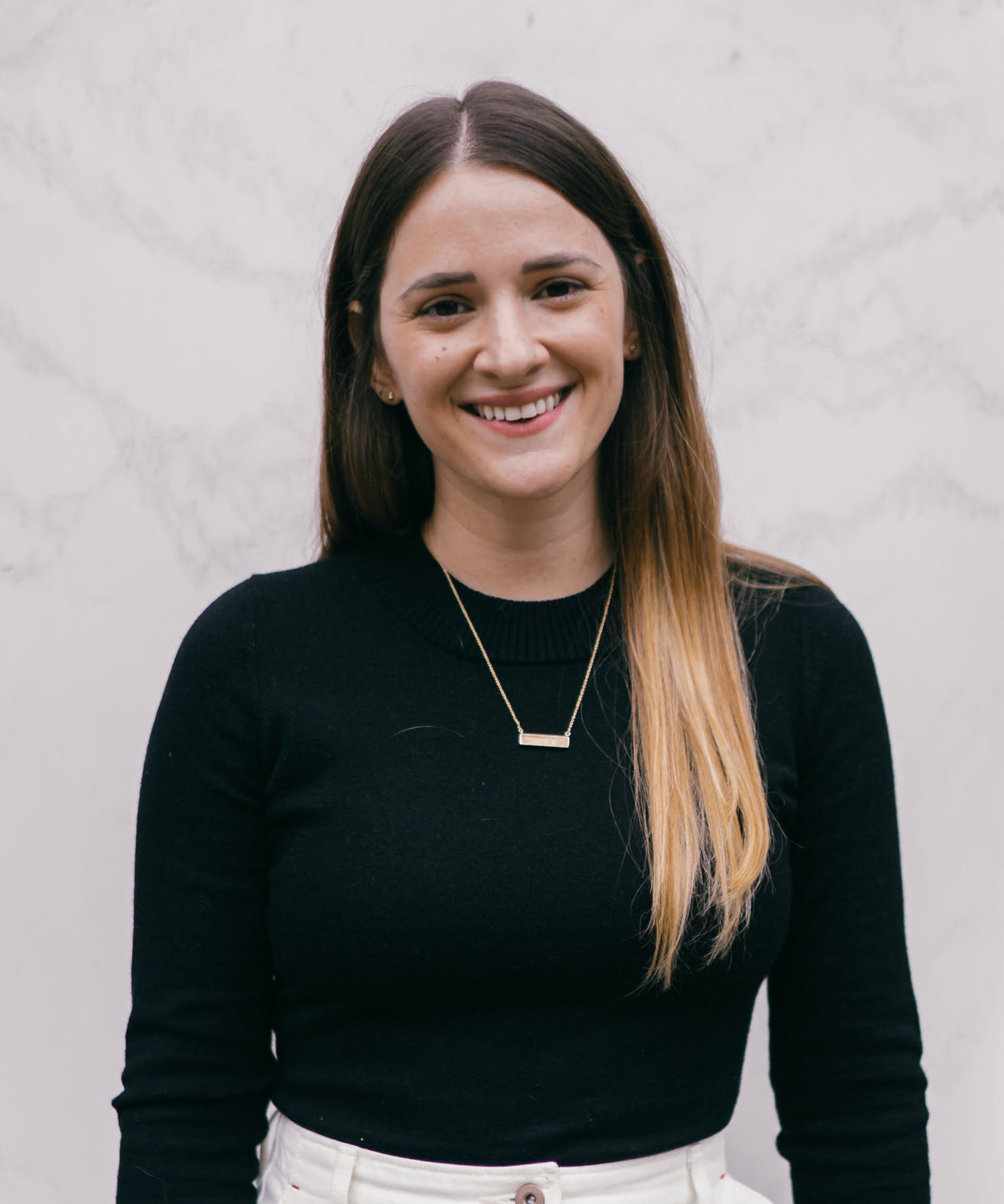 Originally from San Juan, Mikol brings her expertise in operations, food tourism, project management, and business development as WCK's Director of the Food Producer Network. A graduate of Georgetown University and Parallel 18's entrepreneurship program, she's passionate about global food security and justice. Mikol is deeply committed to helping her island come back stronger than ever with new levels of sustainability, stability, and growth through WCK's Food Producer Network and beyond.
Eric Lonsdorf, Ph.D., University of Minnesota and Taylor Ricketts, Ph.D., University of Vermont
Rewarding farmers for the collective benefits of installing pollinator habitat.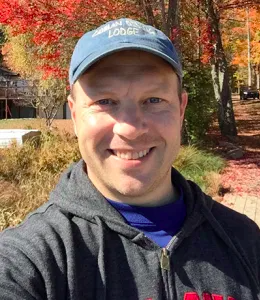 Eric Lonsdorf is a lead scientist with the Natural Capital Project— a collaborative partnership among the University of Minnesota, Stanford University, the Nature Conservancy and the World Wildlife Fund. Eric develops ecological models for decision-makers faced with making decisions in conservation biology and natural resource management under considerable uncertainty with limited resources. Specifically, he leads development and application of a model to predict crop pollination services provided by wild bees, works with government and non-governmental organizations to develop options of compensatory mitigation for incidental take of golden eagles by wind turbine facilities, and is interested in applying principles of adaptive management to ecosystem service–based land management. Ultimately, he thinks of conservation management problems like a business problem where a species or community or ecosystem function of concern is a commodity to be produced with the greatest certainty and managed at the least cost. Eric earned his Ph.D. in ecology, evolution and behavior from the University of Minnesota. He lives in Lancaster, Pennsylvania, with his wife, daughter and son.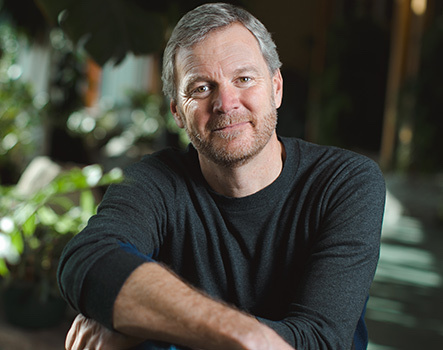 Taylor Ricketts is Gund Professor and Director of the Gund Institute for Environment at the University of Vermont. Taylor's research centers on the overarching question: How do we meet the needs of people and nature in an increasingly crowded, changing world? His recent work has focused on the economic and health benefits provided to people by forests, wetlands, reefs, and other natural areas. He is co-founder of the Natural Capital Project, a partnership among universities and NGOs to map and value these natural benefits. Taylor has also served as an author and editor for two UN-sponsored efforts to assess global ecosystems and their contributions to human wellbeing. Before arriving at UVM in 2011, he led World Wildlife Fund's Conservation Science Program for nine years. These and other roles are part of a continuing effort to link rigorous research with practical conservation and policy efforts worldwide. Taylor is an elected Fellow of both the American Association for the Advancement of Science and the Ecological Society of America. Thomson-Reuters has named him one of the world's most cited and influential scientists.

Olivia Messinger-Carril, Ph.D., Author of The Bees in Your Backyard
Documenting native bee populations: past efforts, future endeavors, and a place for citizen science.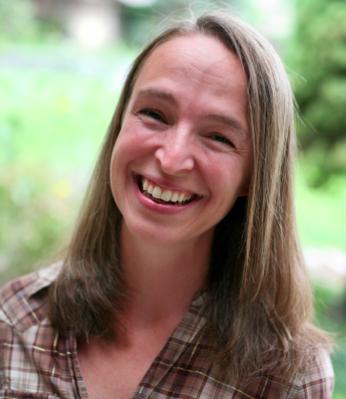 Olivia Carril has been studying native bees for over 25 years. She received her BS from Utah State University, where she studied the bees of Pinnacles National Monument in California, for her undergraduate research project She then earned her MSc, also from Utah State University, conducting an intensive four year study of the bees of Grand Staircase-Escalante National Monument. Finally she received her PhD from Southern Illinois University in Carbondale, where she focused on one kind of bee, Diadasia, and why it chooses the host flowers it does. Since then she, with her coauthor Joe Wilson, have published the book The Bees in Your Backyard, a Field Guide to North America's bees, and the Common Bees of Eastern North America. She is currently working on a similar field guide for western bees, as well as conducting several large scale surveys of bees in the western U.S.
Valerie Segrest, Co-Founder of Tahoma Peak Solutions and member of the Muckleshoot Tribe

Honoring indigenous land practices to improve food systems and pollinator health.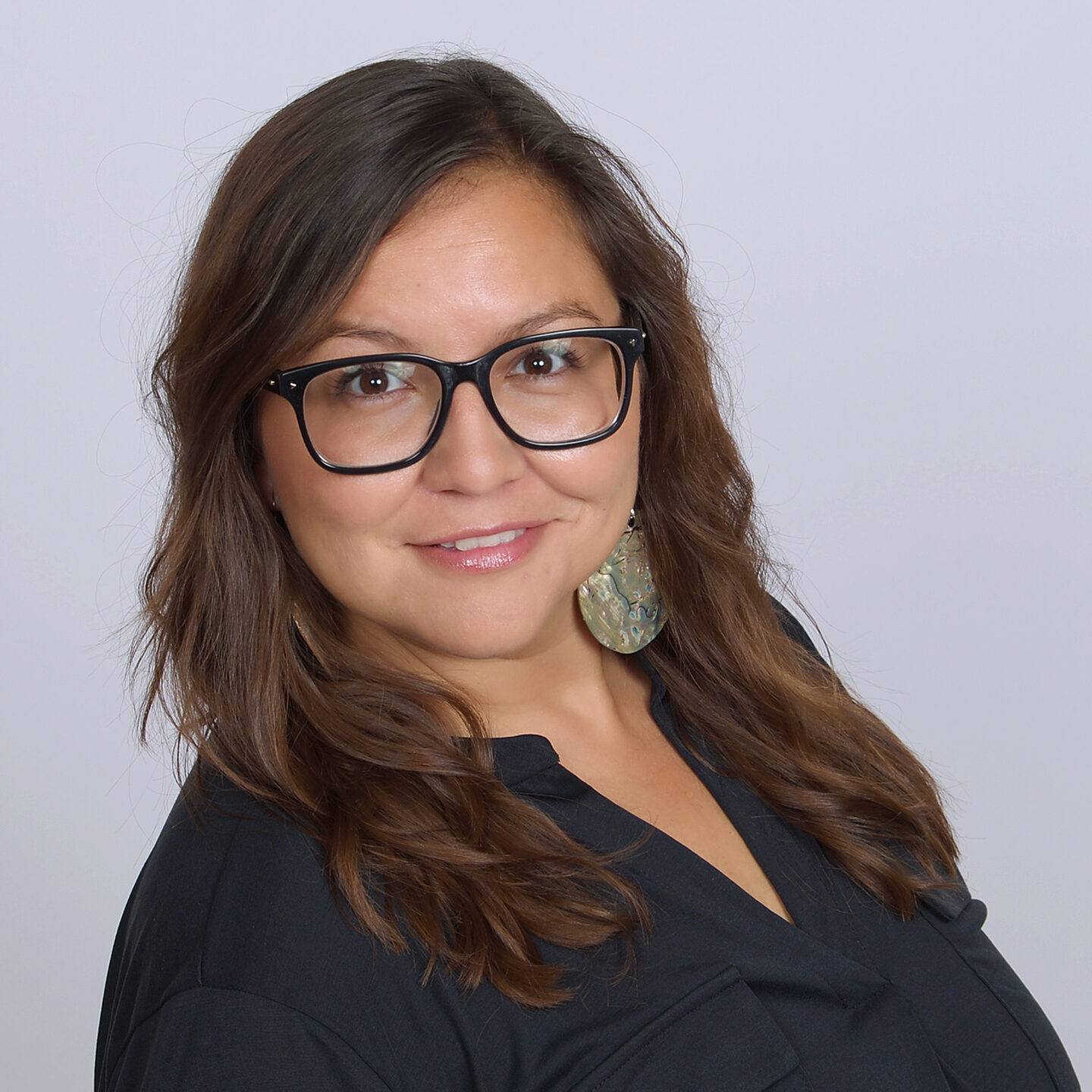 Valerie Segrest, an enrolled member of the Muckleshoot Indian Tribe, and works as a Native Nutrition Educator and is the Co-Founder of Tahoma Peak Solutions, a consulting company that specializes in strategic communications and food systems strategies that serve tribal communities. She has a Bachelor of Science in Human Nutrition and Health Sciences from Bastyr University and a Master of Arts in Environment and Community. Ms. Segrest has dedicated her work in the field of Native American Nutrition towards the efforts of the food sovereignty movement rooted in education, awareness and overcoming barriers to accessing traditional foods for tribal communities throughout North America. Ms. Segrest has co-authored several publications including the books "Feeding Seven Generations: A Salish Cookbook" and "Indigenous Home Cooking: Menus Inspired by the Ancestors".
Valerie aims to inspire and enlighten others about the importance of a nutrient-dense diet through a culturally appropriate, common sense approach to eating. http://www.tedxrainier.com/speakers/valerie-segrest/
Kirsten Traynor, Ph.D., 2 Million Blossoms: Protecting our Pollinators
2 Millions Blossoms: Communicating pollinator science to a wide audience.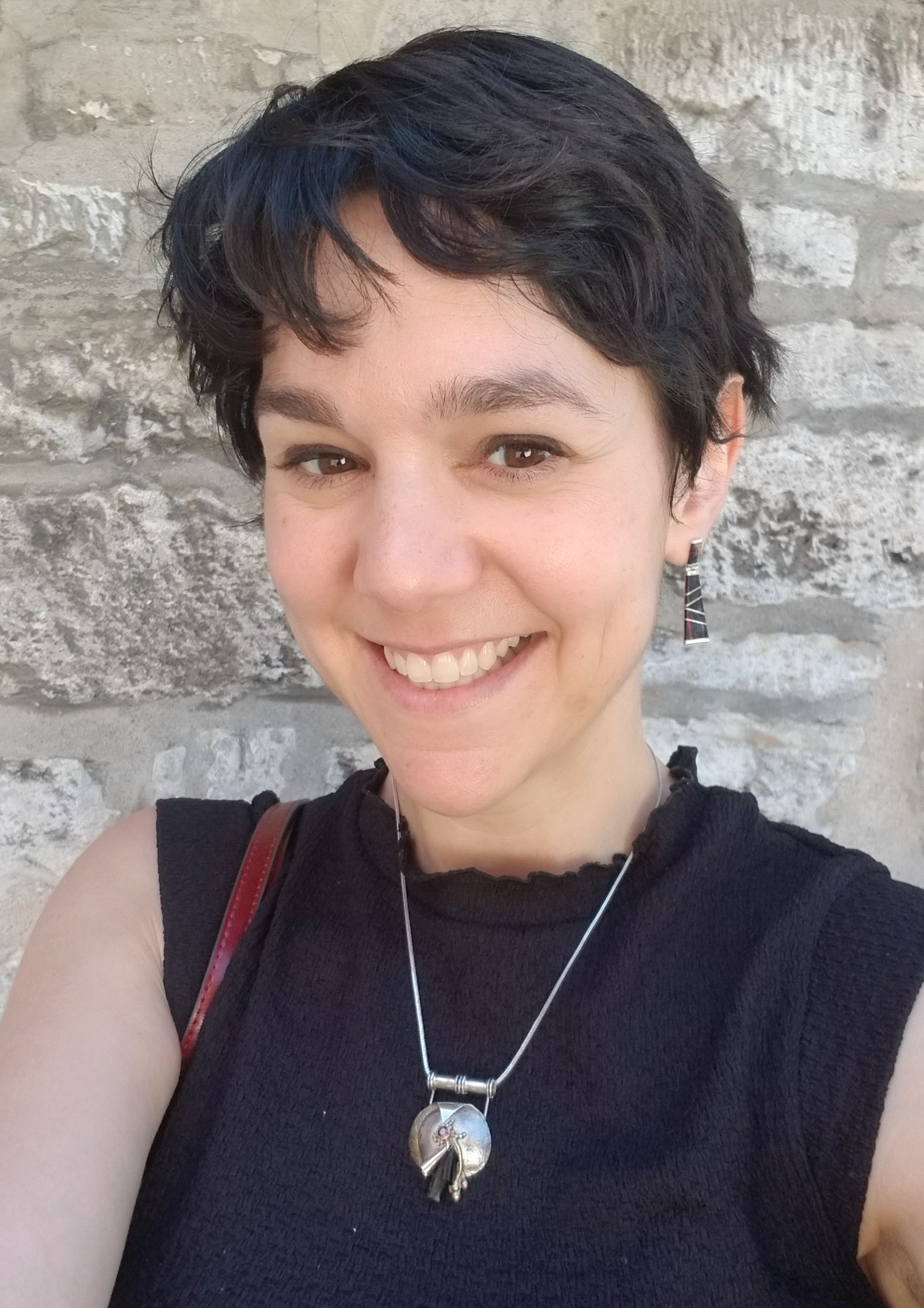 Dr. Kirsten S. Traynor investigates honey bee health and how pesticides impact social behavior. She is the Director of the Institute of Bee Science in Celle, Germany. In 2020, she launched a new quarterly magazine 2 Million Blossoms: protect our pollinators . Originally an English major, Kirsten won her first hive in a raffle right after college graduation. These fascinating insects led to a globe-trotting adventure, a PhD in biology, and a new appreciation for the interconnectedness of our planet. But she never lost her desire to write and now combines her skills in science communication. She is the author of Two Million Blossoms: Discovering the Medicinal Benefits of Honey and Simple, Smart Beekeeping.

Honey Bee Health Research Updates:

Laura Avila, PhD., Nicole Gerardo, PhD., and Berry Brosi, PhD. at Emory University and the University of Washington.
Bee gut microbiome changes and pathogen prevalence after exposure to agricultural antibiotics.

Lewis J Bartlett, PhD. at the University of Georgia.
Trialing a novel insecticide to control small hive beetle infestation and encourage supplementary pollen feeding as part of honey bee health.

Adam G Dolezal, PhD. at the University of Illinois at Urbana-Champaign.
Can improved diet quality ameliorate the interactive effects of sublethal pesticide exposure and viral infection in honey bees?

Brock Harpur, PhD., Keith Pardee, PhD., and Margot Karlikow, PhD. at Purdue University and the University of Toronto.
Developing inexpensive CRISPR-Cas12a assays to detect honey bee virii in the field.

Evan Palmer-Young, PhD. at the USDA Agricultural Research Service Bee Research Laboratory
Does temperature enhance microbiome-mediated resistance to infection in honey bees?
Ilse Ruiz-Mercado at the Universidad Nacional Autónoma de México.
Climate change mitigation: rainwater harvesting ecotechnologies to reduce drought stress in honey bee colonies in southern Mexico.
NAPPC Awards
NAPPC will be presenting awards to pollinator champions from Mexico, Canada, and the United States who have worked for years to promote pollinators.
Task Forces
This year's conference will feature 10 task forces working toward specific pollinator-related goals throughout the year. See the full list of task forces here!

We hope to see you virtually in Fall 2021!
Ground Rules
The following ground rules provide a statement of how we propose to work together at the upcoming conference. These ground rules have been reviewed and approved by the Steering Committee as part of Conference planning. We request that you carefully review these prior to the meeting.
COMMUNICATION AMONG PARTICIPANTS
The success of all projects depend upon open communication and cooperation. Therefore, the following guidelines will apply:
Each person is asked to fully participate in the Conference deliberations. The Task Force Chair(s) will ensure that all participants who want to contribute to discussions are allowed the time to do so. Therefore, participants are requested not to dominate the discussions; if this occurs the Task Force Chair(s) will intervene to ensure all parties have a chance to talk.

The Steering Committee has identified certain subjects that have the potential to sidetrack progress on moving the Action Plan forward. Due to the limited time we have together at the Conference, genetically modified organisms and collections versus observation will not be discussed during the Conference.

Any concerns about the conduct of the deliberations or the issues being discussed should be fully aired to the Task Force Chair(s) or the Steering Committee Members in private if appropriate to ensure that the deliberations are effective and positive. NAPPC participants should feel free to work collaboratively and openly. Please respect all perspectives. Disagreements or conflicts will be addressed as issues to be resolved rather than battles to be won.

Any commitments made should not be taken lightly and follow through will be expected. Committees and Task Forces will be facilitated and recorded by volunteer participants.
FAQ
How do I or my organization become a NAPPC Partner? To become a NAPPC Partner and join us at the Conference, submit a brief application by going to https://form.jotform.com/82567....
How do I or my organization become a NAPPC Sponsor? To sponsor NAPPC, please go to https://www.pollinator.org/nap... and fill out the payment information with your desired level of sponsorship.

MEDIA
Members of the press, please email nappc@pollinator.org for more information.

ADDITIONAL QUESTIONS
Please call Savannah at 415.362.1137 or email nappc@pollinator.org with any questions. Thank you and we look forward to seeing you at the 21st Annual NAPPC International Conference!