22nd Annual NAPPC International Conference
On behalf of Pollinator Partnership and the Smithsonian National Museum of Natural History, we are pleased to invite NAPPC Partners to the 22nd Annual International North American Pollinator Protection Campaign (NAPPC) Conference, hosted from October 18th to October 20th, 2022. NAPPC's mission is to encourage the health of resident and migratory pollinating animals in North America. This year NAPPC partners will gather in-person and virtually from throughout North America and beyond.

Full Agenda
Note: This is a hybrid virtual/in-person conference with conference events taking place both in-person and via Zoom.
Tuesday, October 18th
(Unavailable for virtual attendees)
1:00 - 3:00 PM EDT : Field Trip: Behind the Scenes Tour of the Smithsonian National Museum of Natural History
6:00 PM EDT : Award Reception at the U.S. Botanic Garden

United States Pollinator Advocate Award

Mexico Pollinator Advocate Award

Canada Pollinator Advocate Award

United States Farmer- Rancher Pollinator Conservation Award

Canada Farmer- Rancher Pollinator Conservation Award

Pollinator Roadside Management Award
Pollinator Electric Power Award


8:00 PM EDT: Reception Ends
Wednesday, October 19th
(Open to the public virtually, restricted to registered in-person attendees)
8:00 AM PDT / 11:00 AM EDT : NAPPC, P2, and Welcome from NMNH Deputy Director, Allison Willcox
8:20 AM PDT / 11:20 AM EDT : NAPPC Keynote Speakers

Dr. Sammy Ramsey: Pollinator Pandemic: The Overlooked Role of Parasites in Honey Bee Health
Dr. Bruce Stein: Pollinators and Climate Change: Preparing for Accelerating Ecological Transformations
Mr. Kevin Butt: How Corporations Can Support Pollinators While Meeting Sustainability Goals
Dr. Matt O'Neal: Conserving Pollinators in Farmland-Lessons from the STRIPS Project
Dr. Kelsey Graham: Pesticide Exposure is a Landscape - Not Farm-Scale Problem for Managed Bees
Dr. David Wagner: Conservation of Pollinating Lepidoptera
9:35 AM PDT / 12:35 PM EDT: Lunch (60 mins)
11:50 AM PDT / 2:50 PM EDT : End of Public Session
12:00 PM PDT / 3:00 PM EDT : NAPPC Task Force Reports
12:35 PM PDT / 3:35 PM EDT : Break
12:40 PM PDT / 3:40 PM EDT : Task Force Breakout Session 1
2:00 PM PDT / 5:00 PM EDT : End of First Day
Thursday, October 20th
(NAPPC Members Only)
8:00 AM PDT / 11:00 AM EDT : Welcome and Instructions for the day
8:10 AM PDT / 11:10 AM EDT : Task Force Breakout Session 2
9:40 AM PDT / 12:40 PM EDT : Lunch (60 mins)

10:40 AM PDT / 1:40 PM EDT : 10 NAPPC Member Moments

11:10 AM PDT / 2:10 PM EDT : Task Forces Present 2022-23 Plans
12:00 PM PDT / 3:00 PM EDT : Break (15 mins)
12:15 PM PDT / 3:15 PM EDT : Honey Bee Health Presentations
1:15 PM PDT / 4:15 PM EDT : Q & A for HBH Presentations
1:25 PM PDT / 4:25 PM EDT : NAPPC Vision 2040 Update

1:45 PM PDT / 4:45 PM EDT : Closing Ceremony
2 PM PDT / 5 PM EDT: End of Conference
*Agenda Subject to change.
Locations
Tuesday, October 18th, 2022
Field Trip
Smithsonian National Museum of Natural History
Various Departments
1000 Madison Drive NW
Washington, D.C. 20560

Evening Reception
U.S. Botanic Garden
100 Maryland Ave SW
Washington, DC 20001


Wednesday, October 19th and Thursday, October 20th, 2022
NAPPC Member Conference
Smithsonian National Museum of Natural History
Baird Auditorium
1000 Madison Drive NW
Washington, D.C. 20560

Speakers
Keynote Speakers include:
Allison Webb Wilcox, Deputy Director at the Smithsonian National Museum of Natural History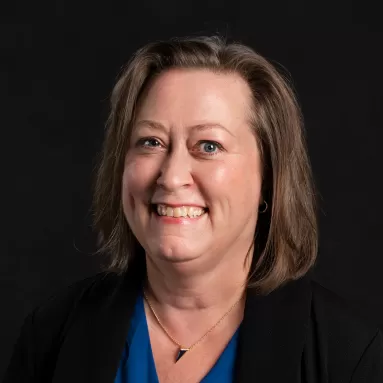 Allison Webb Willcox is the Deputy Director at the Smithsonian National Museum of Natural History with responsibilities spanning collections, research, exhibitions, education and operations. Prior to joining the museum's staff, she served as the Smithsonian's Acting Deputy Undersecretary for Administration and as the Associate Director for Operations at the Smithsonian National Museum of African American History and Culture (NMAAHC). In 2014, Allison joined NMAAHC as its first Assistant Director for Information Technology, establishing the department as the museum prepared for its public opening and overseeing the full range of IT and digital services including the museum's web presence, interactive technologies, and IT infrastructure and operations. She began her career as the Anatomical Collections Manager at the National Museum of Health and Medicine, and subsequently worked as a biological anthropologist in the NMNH Office of Repatriation laboratory. From 1999 – 2014, Allison served in varied IT roles at the US Department of Agriculture, eventually establishing and leading the IT program and project management office for the Food and Nutrition Service. Allison holds a BA in Classical and Near Eastern Archaeology from Haverford College and has conducted anthropological fieldwork and research in Egypt, Italy, England and the US. She also holds professional certifications in project management and business process improvement. She is a Fellow of the American Council for Technology-Industry Advisory Council (ACT-IAC) and a 2017 recipient of the Federal 100 Award for transformative IT leadership.
Dr. Sammy Ramsey, Ramsey Research Foundation
Pollinator Pandemic: The Overlooked Role of Parasites in Honey Bee Health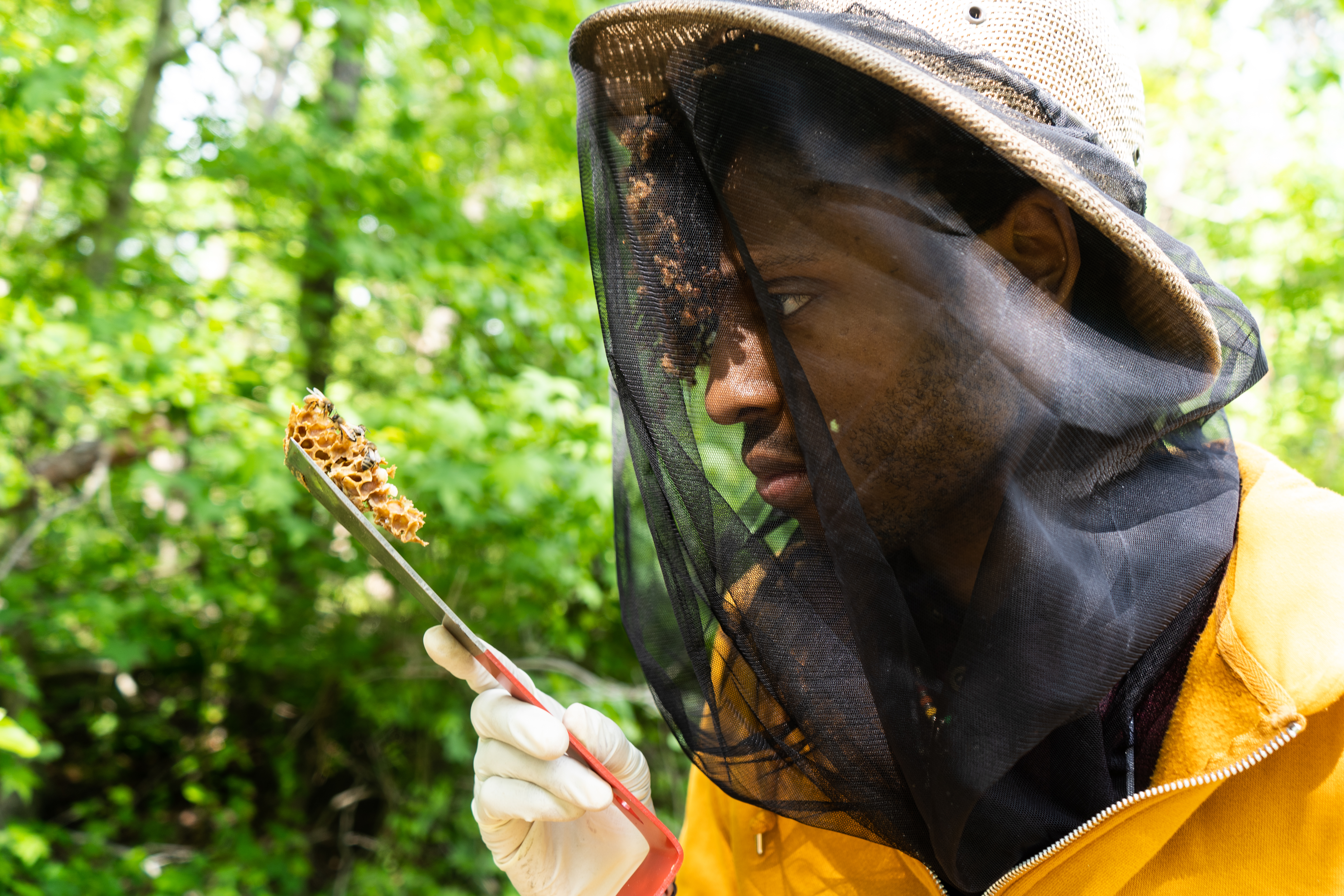 Samuel Ramsey's enduring interest in entomology started 25 years ago and still shows no signs of waning. Prior to his 2nd-grade paradigm shift, Ramsey suffered from a debilitating fear of insects that he conquered by educating himself about them at his local library. After completing his Ph.D. in Entomology at the University of Maryland he completed his post-doctoral training with Dr. Jay Evans, Steve Cook, and Daniel Sonenshine at USDA-ARS Bee Research Laboratory and now serves as Endowed Professor of Entomology at CU Boulder's BioFrontiers Institute and the Ecology and Evolutionary Biology Department. Featured on Hulu's Docuseries: Your Attention Please as well as in the Washington Post, on NPR, CNN, Wired, CBS This Morning, Khan Academy, Seeker, The Today Show and several local news segments, Ramsey is celebrated as an engaging science communicator and bee advocate. He uses this talent to make science more accessible to a broad audience. His nonprofit, The Ramsey Research Foundation, works to remove barriers that slow the progress of and decrease access to science by developing novel pathways for scientific funding.
Dr. Bruce Stein, National Wildlife Federation
Pollinators and Climate Change: Preparing for Accelerating Ecological Transformations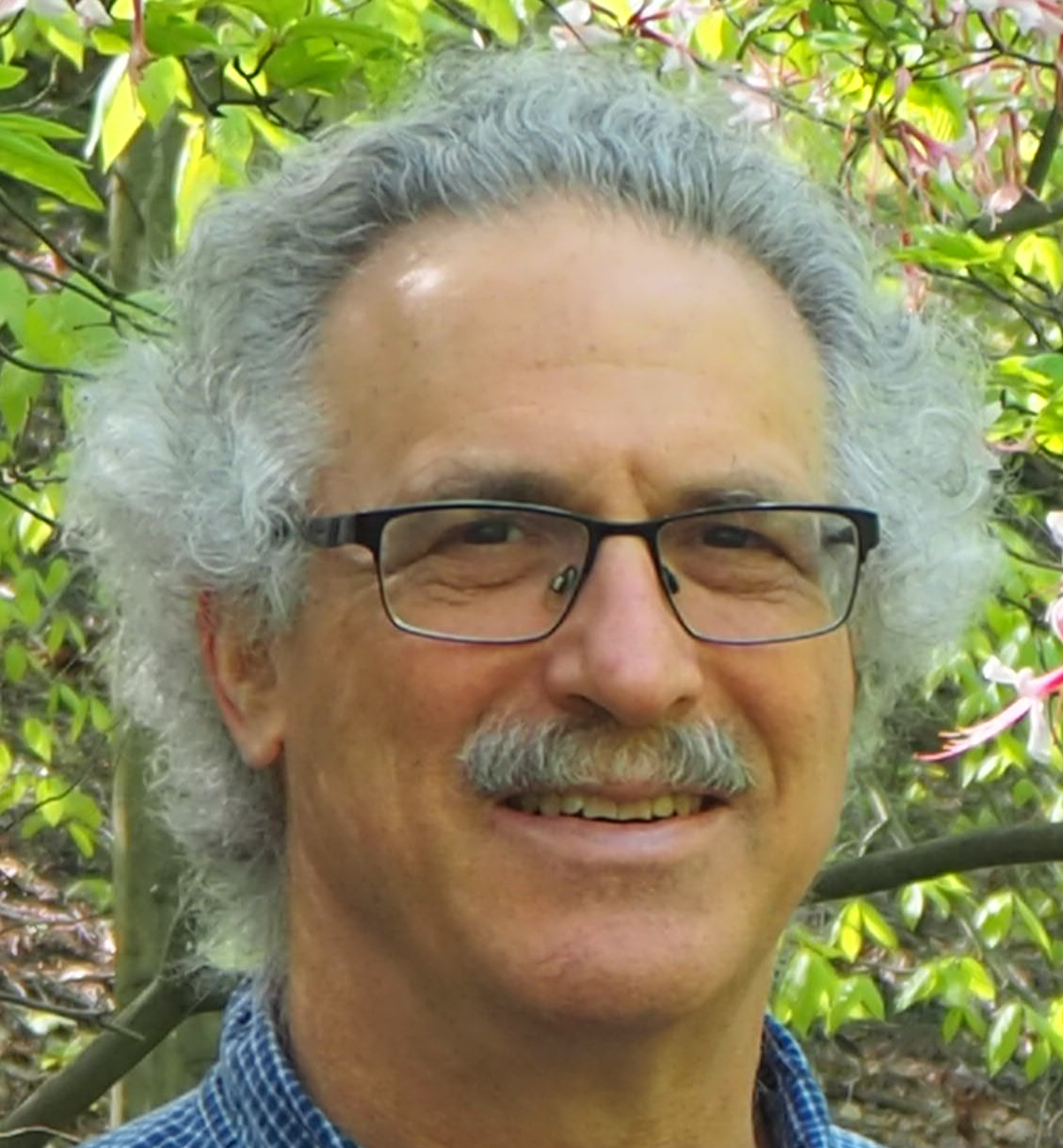 Dr. Bruce Stein is Chief Scientist and Associate Vice President of the National Wildlife Federation (NWF). Dr. Stein is biologist with expertise in biodiversity conservation and climate change. He has been a leader in the emerging field of climate adaptation and led development of the widely used "climate-smart conservation" approach to adaptation planning. Dr. Stein has advised numerous U.S. federal agencies on biodiversity and climate change issues, including the National Park Service, U.S. Fish and Wildlife Service, and Department of Defense, and serves as the adaptation lead for the IUCN Species Survival Commission's Climate Change Specialist Group. Among his publications is the award-winning book Precious Heritage: The Status of Biodiversity in the United States (Oxford University Press). Dr. Stein received his bachelor's degree from the University of California, Santa Cruz, and his Ph.D. from Washington University, St. Louis and the Missouri Botanical Garden.
Dr. Matt O'Neal, Iowa State University
Conserving pollinators in farmland-lessons from the STRIPS project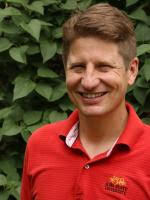 Dr. Matt O'Neal is a professor of entomology at Iowa State University, where he oversees research on the management of insect pests of annual crops, and the conservation of beneficial insects, especially pollinators. He is a member of the STRIPS project-Science-based Trails of Rowcrops Integrated with Prairie Strips-which has led to the creation of the prairie strip practice administered by the USDA's Conservation Reserve Program. He will review over a decade of research exploring the impact of this conservation practice on native bees and honey bees within conventional grown corn and soybean fields.
Kevin Butt, Toyota Motor North America
How corporations can support pollinators while meeting sustainability goals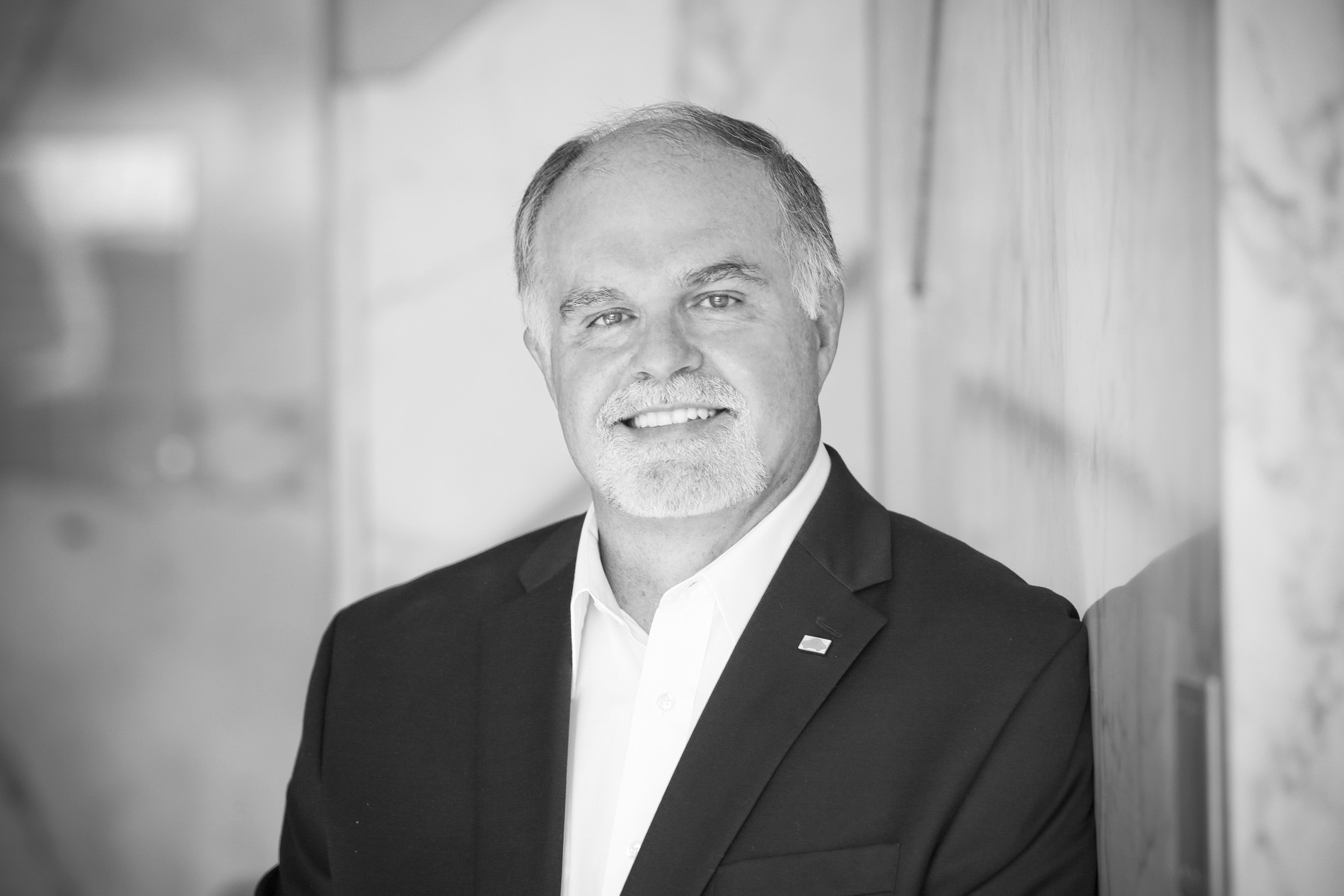 Mr. Kevin Butt is the Director of Environmental Sustainability for Toyota's North American Environmental Sustainability Programs. He is responsible for the development of Environmental Sustainability Programs and related Regulatory/Legislative development for all of Toyota's North American operations. Mr. Butt serves on several boards including Pollinator Partnership, National Wildlife Habitat Council, Kentucky Fish and Wildlife Foundation, World Wildlife Fund National Council, North American Great Plains Advisory Board, Yellowstone Park's. Yellowstone Forever Board, and the National Environmental Education Foundation. Mr. Butt has a Bachelors of Science degree in Environmental Science from Georgetown College.
Dr. Kelsey Graham, USDA Agricultural Research Service
Pesticide Exposure is a Landscape - Not Farm-Scale Problem for Managed Bees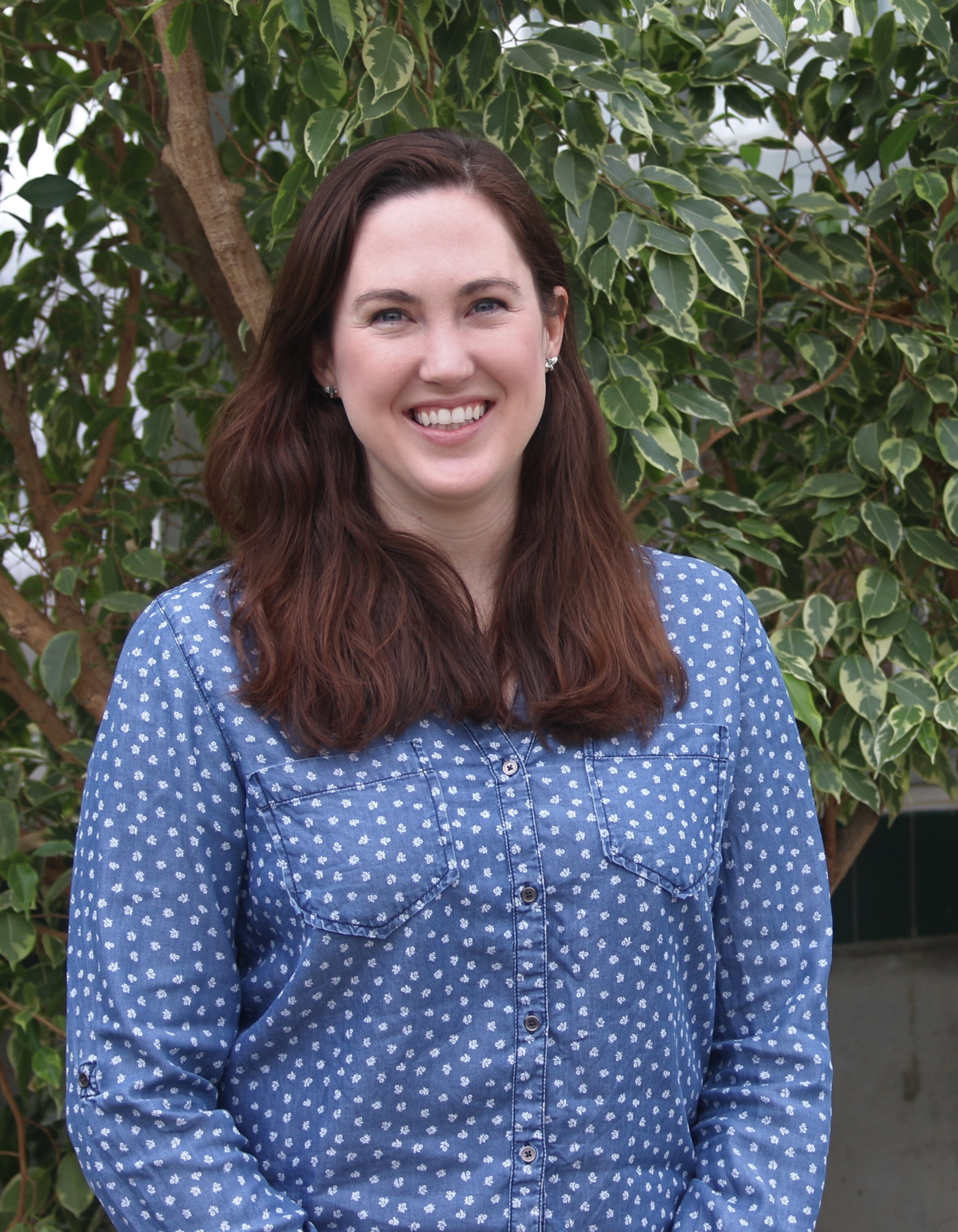 Dr. Kelsey K. Graham is a Research Entomologist with the USDA ARS Pollinating Insects Research Unit. Dr. Graham's research includes understanding pesticide exposure and risk to both managed and wild bees in agricultural landscapes, optimizing the management of non-Apis bees for crop pollination, and monitoring changes in wild bee communities across diverse landscapes. Much of Dr. Graham's work has been conducted on highbush blueberry farms and where alfalfa is grown for seed production. Her work integrates landscape analyses, pollen identification, community analyses, and bee behavior.
Dr. David Wagner, University of Connecticut

Conservation of Pollinating Lepidoptera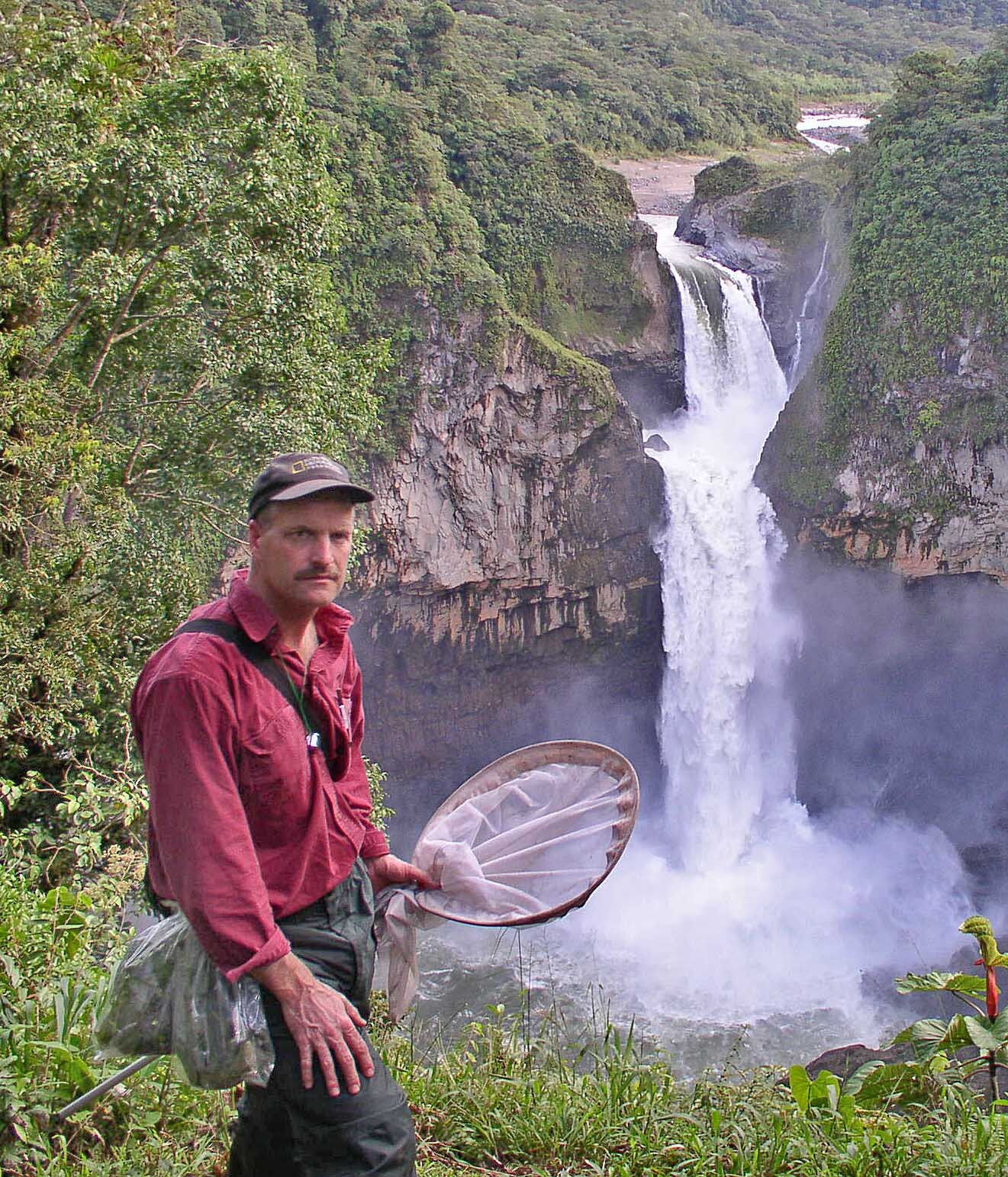 Dr. David L. Wagner is a professor of ecology and evolutionary biology with core research interests in the biosystematics of Lepidoptera, insect decline, and invertebrate conservation, but he has also published on bees, dragonflies, insect behavior, insect ecology, and insect taxonomy. He has authored 9 books and over 230 scientific papers. His 2005 Caterpillars of Eastern North America (Princeton Univ. Press) won a national book award and is in its tenth printing. Much of his current focus is on the consequences of global insect declines, and especially the role of drought as a primary driver of faunal change across aridlands and the tropics. While his core research interests are in phylogenetics and taxonomy of Lepidoptera, he has many ecological papers and collaborations that anchor to his four decades of hostplant data for caterpillars. He and coauthors have used this insect--plant database to address matters of ecological specialization, latitudinal diversity gradients, and species packing. Wagner has several publications on the importance of early successional habitats to plants, bees, and other wildlife in forested landscapes, as well as focused studies of various imperiled species in the Northeast.

More speaker bios to come!
Honey Bee Health Research Updates
Juliana Rangel, Ph.D. with Jordan F. Twombly Ellis at Texas A&M are
Determining the drivers of precocious honey bee (Apis mellifera) self-removal behavior
Allison Malay with Ken Fedorka Ph.D. at the University of Central Florida are investigating the Environment and Pollinator Community Impact on Honeybee Viral Infections Health
Juliana Rangel, Ph. D. with Taylor Reams at Texas A&M are researching a Novel method for Varroa control: utilizing worker brood to control mite populations

David Tarpy Ph.D. and Rodrigo Ivo Santos Ph.D. at North Carolina State University are Developing a novel system to study bee viruses
Esmaeil Amiri Ph.D. at Mississippi State University is exploring Dynamics of viruses among Varroa mite populations
Ernesto Guzman-Novoa with Alvaro De la Mora Pena at the University of Guelph will investigate Breeding for Low Varroa Growth in Ontario Honey Bee Colonies
Alberto Prado and Ulises Olivares-Pinto of Universidad Nacional Autónoma de México (UNAM), and Cedric Alaux and Yves Le Conte of Institut National de la Recherche Agronomique (INRA) are exploring Using honeybee flight activity data as a toxicovigilance tool
Ground Rules
The following ground rules provide a statement of how NAPPC Members should work together during annual conferences and ongoing task force activities. These ground rules have been reviewed and approved by the Steering Committee. We request that you carefully review these prior to participation in NAPPC.
COMMUNICATION AMONG PARTICIPANTS
The success of all collaborative activities depends upon open communication and cooperation. Therefore, the following guidelines apply to NAPPC member participation:
NAPPC is a forum to find common ground, creating positive progress towards the NAPPC Mission. Please disagree respectfully during discussions and recognize that not all perspectives will be the same. The goal is to focus on areas of shared interest and to table contentious sticking points.
Each person is asked to engage in discussions by sharing thoughts and actively listening to others. The Task Force Chair(s) will ensure that all participants who want to contribute to discussions are allowed the time to do so. Therefore, participants are requested not to dominate the discussions and lead the group off topic; if this occurs the Task Force Chair(s) will intervene to ensure all parties have a chance to speak and that discussions remain relevant.
Be empathetic and assume good intent from fellow NAPPC participants. Members should feel comfortable working collaboratively and openly. Please create common understanding by clarifying technical terms and acronyms.
The Steering Committee has identified certain subjects that have the potential to sidetrack progress. Due to the limited time we have together, genetically modified organisms and specimen collection versus observation will not be discussed during NAPPC meetings.
Any concerns about the conduct of the deliberations or the issues being discussed should be brought to the attention of the Task Force Chair(s) or the Steering Committee Members to ensure that the meetings are effective and positive.
Covid-19 Protocol
The following safety measures are in place to protect the health of conference participants based on guidance from the Centers for Disease Control and Prevention (CDC), venue administration, and local governments. We ask that all attendees, including those who have been vaccinated against COVID-19, follow these safety measures to protect everyone's health.
Please note that we may adjust our safety guidelines based on changing CDC COVID-19 Community Levels. We encourage attendees to regularly check our website before the conference for the latest guidelines.

If Sick, Stay Home: We are asking all participants who are sick or feel unwell to please stay home.
Face Coverings: Masks are currently required inside the NMNH Baird Auditorium and each Task Force room. Masks will also be required during all field trip tours. Masks are recommended during other indoor conference activities. Masks will be made available to all participants.
Hygiene: Participants are encouraged to wash and sanitize hands frequently during their visit. Hand-sanitizing stations will be available throughout the facilities.
COVID-19 Screening: We will be sending a health screening form for you to self-administer prior to attending the conference.
FAQ
How do I or my organization become a NAPPC Partner? To become a NAPPC Partner and join us at the Conference, submit a brief application by going to https://form.jotform.com/82567....
How do I or my organization become a NAPPC Sponsor? To sponsor NAPPC, please go to https://www.pollinator.org/nap... and fill out the payment information with your desired level of sponsorship.

MEDIA
Members of the press, please email nappc@pollinator.org for more information.

ADDITIONAL QUESTIONS
Please call Reed at 415.362.1137 or email nappc@pollinator.org with any questions. Thank you and we look forward to seeing you at the 22nd Annual NAPPC International Conference!