23rd Annual NAPPC International Conference
On behalf of Pollinator Partnership and the U.S. Environmental Protection Agency, we are pleased to invite NAPPC Partners to the 23rd Annual International North American Pollinator Protection Campaign (NAPPC) Conference, hosted from October 17th to October 19th, 2023. NAPPC's mission is to encourage the health of resident and migratory pollinating animals in North America. Consider joining us in-person to take advantage of special networking and engagement activities!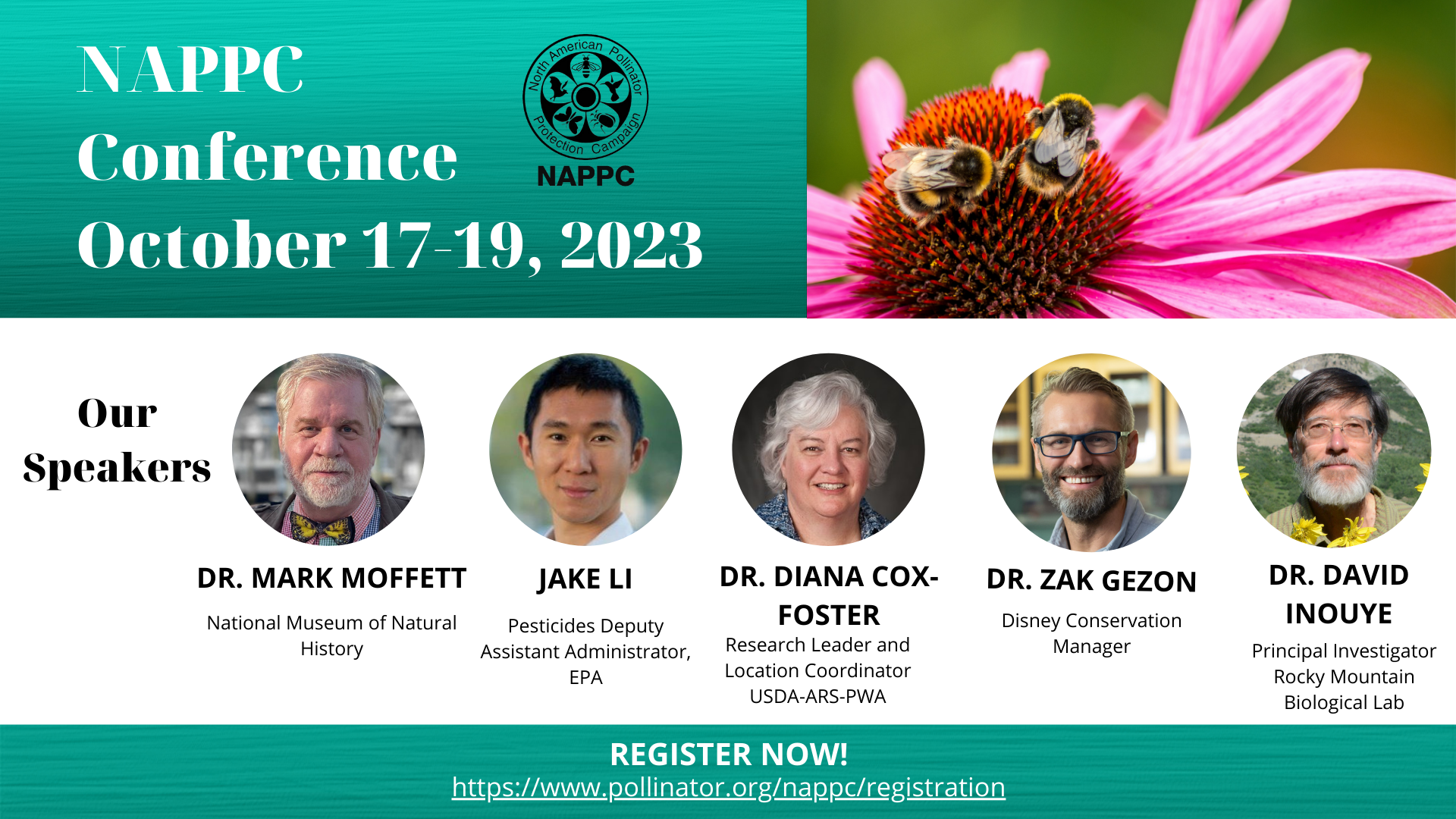 Full Agenda
Download Agenda
Note: This year's conference will be in-person with a virtual option for attendance. You may find the tentative agenda and other conference logistics below. Please join us in-person if you're able!
Tuesday, October 17th
(Available for in-person only)
10:00 - 12:00 PM EDT : Field Trip: US Botanic Garden
3:00 PM EDT : Award Reception at a location TBD

United States Pollinator Advocate Award

Mexico Pollinator Advocate Award

Canada Pollinator Advocate Award

United States Farmer- Rancher Pollinator Conservation Award

Canada Farmer- Rancher Pollinator Conservation Award

Mexico Farmer- Rancher Pollinator Conservation Award
Pollinator Roadside Management Award
Pollinator Electric Power Award


5:00 PM EDT: Reception Ends
Wednesday, October 18th
US EPA Headquarters
or Virtually on Zoom
10:00 AM EDT : Registration and Networking Breakfast (in-person only)

8:00 AM PDT / 11:00 AM EDT : NAPPC, P2, and Welcome from US EPA Representatives
8:15 AM PDT / 11:15 AM EDT : NAPPC Keynote Speakers

Dr. Mark Moffett: Pollination Biology and Other Adventures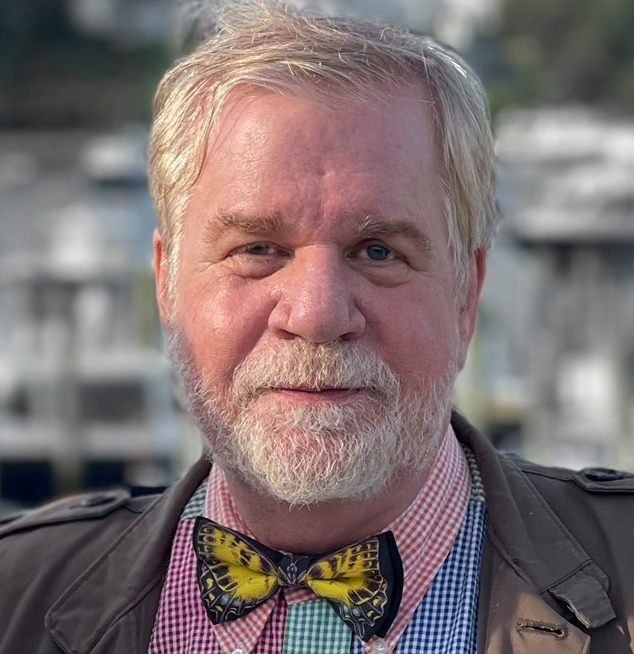 Called "the Indiana Jones of entomology" by the National Geographic Society, Mark is a modern-day explorer with more than a little luck on his side, having accidentally sat on one of the world's deadliest snakes, battled drug lords with dart guns, and scrambled up trees to escape elephants, all part of his mission to find new species and behaviors in remote places. Presently Mark is studying the stability of societies across animal species and in humans right up to the present day, an outgrowth of his research for his fourth book, The Human Swarm: How Our Societies Arise, Thrive, and Fall. One of only a handful of people to earn a doctorate under the Harvard sociobiologist and conservationist Edward O. Wilson, Mark has received a Lowell Thomas Medal from the Explorers Club for his studies climbing into forest canopies and has photographed a story on pollination for National Geographic magazine.
Dr. Jake Li: How EPA is reducing pesticide impacts on endangered species, pollinators, and other wildlife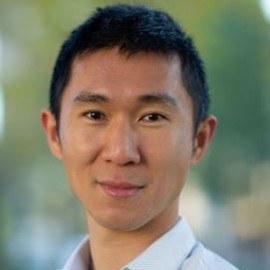 Jake Li is the Deputy Assistant Administrator for Pesticide Programs within EPA's Office of Chemical Safety and Pollution Prevention, where he works on a wide variety of pesticide issues. One of Jake's priorities is to help EPA achieve its endangered species protection goals related to pesticide decisions. Immediately before joining EPA, Jake worked for over a decade in the nonprofit sector on natural resource conservation and chemical regulatory issues. Jake has also represented the regulated community as an environmental lawyer in private practice. Jake strives to bring his insights from working with the private sector and environmental groups to find practical, fair, efficient, and durable solutions to how EPA regulates pesticide and other chemicals. Jake has published widely on wildlife conservation issues and is the coeditor of Endangered Species Act: Law, Policy, and Perspectives (3rd ed, 2021).
Dr. Diana Cox-Foster: Interactions between managed bees and native bees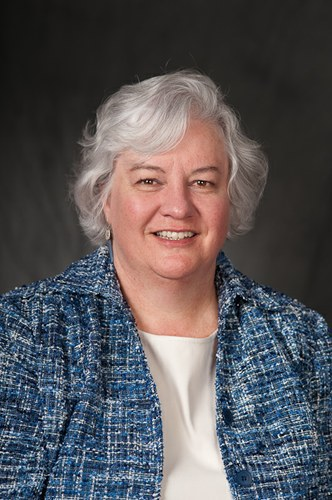 Diana Cox-Foster is a Research Leader and Entomologist at USDA-ARS-PWA Pollinating Insects Research Unit (PIRU) in Logan, Utah. PIRU is focused on the biology, management, and systematics of all bee species. Its primary stakeholders include growers who use non-Apis bees for pollination. PIRU is home of the U.S. National Pollinating Insect Collection with scientists whose research aides in conservation of bee biodiversity. Cox-Foster's research focuses on bees and their interactions with pathogens and stresses (parasites and pesticide exposure). Cox-Foster became fascinated with bees and insects as a kid in Colorado. She received a B. S. in Entomology and Zoology at Colorado State University and a M.S. and Ph.D. in Entomology at University of Illinois at Urbana-Champaign. Cox-Foster gained skills in molecular biology as a post-doc at Vanderbilt University. In 1987, Cox-Foster joined Penn State University in Entomology as a faculty member; she transitioned to USDA-ARS in October 2015.
9:30 AM PDT / 12:30 PM EDT: Lunch (85 mins)
10:55 AM PDT/1:55 PM EDT: Keynote Speakers
Dr. Zak Gezon: Leading by example: Aiming to be the corporate leader in pollinator conservation and community engagement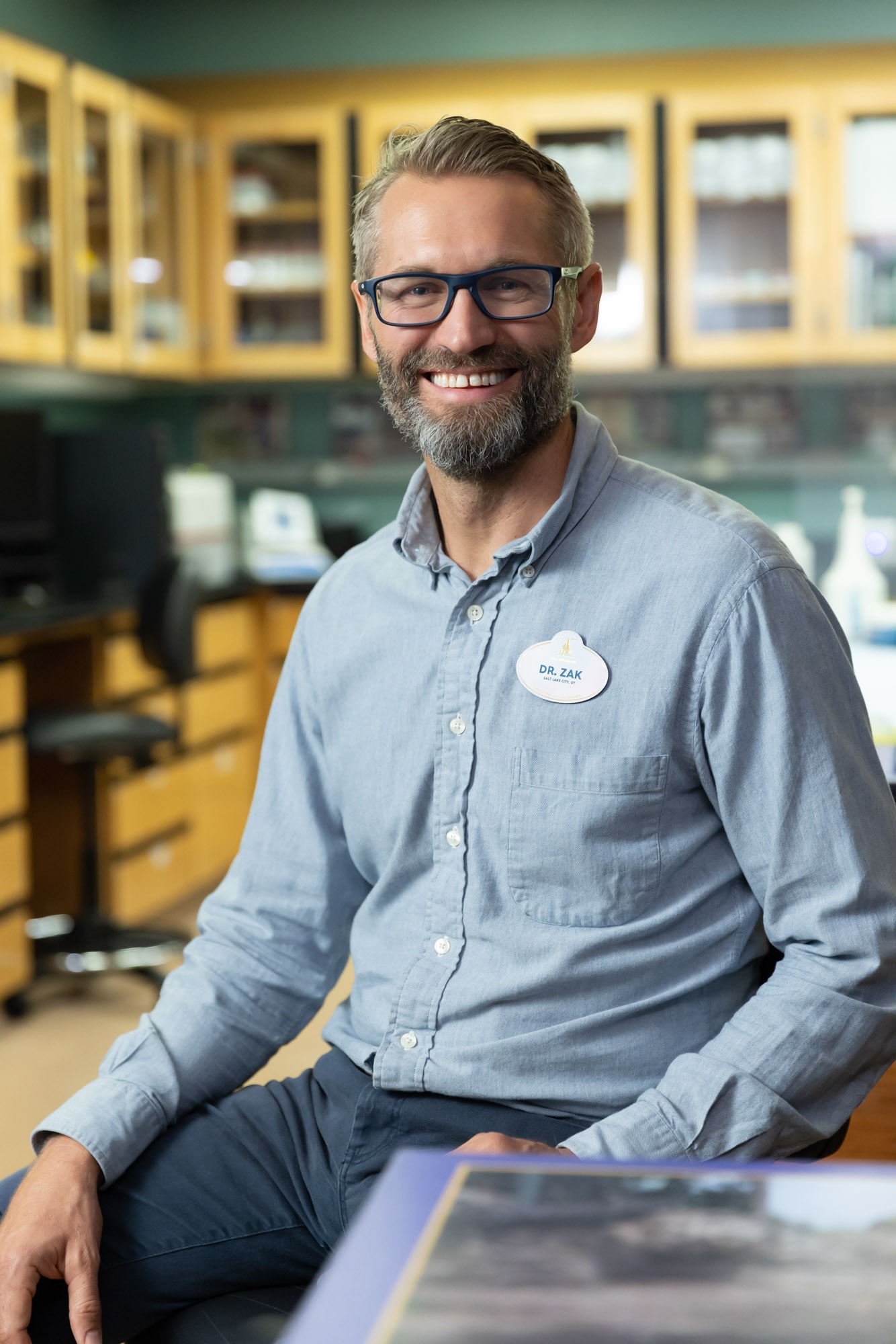 Dr. Zak Gezon is the Terrestrial Conservation Manager with Disney Conservation. His projects range from tracking migratory birds over thousands of miles and across continents, to creating acre after acre of pollinator habitat in Florida, to working with communities to make sure that all of our conservation programs inspire a global community to save wildlife and protect our planet. Dr. Zak's specific area of expertise is in pollinating insects such as butterflies and native bees, where his work ranges from leading the largest AZA SAFE program to date focused on the North American Monarch butterfly, to working with the Elephants and Bees program in Kenya to use beehive fences to protect small farms from crop-raiding elephants. Prior to joining Disney Conservation, Dr. Zak was a Postdoctoral Research Associate with the University of Florida where he used his knowledge of the threats facing pollinators to create a long-term adaptive management plan for butterfly conservation in Florida and California, and as a graduate student at Dartmouth College he researched how pollination and plant-pollinator interactions could be affected by climate change.

Dr. David Inouye: Pollinator conservation - lessons learned at the Rocky Mountain Biological Lab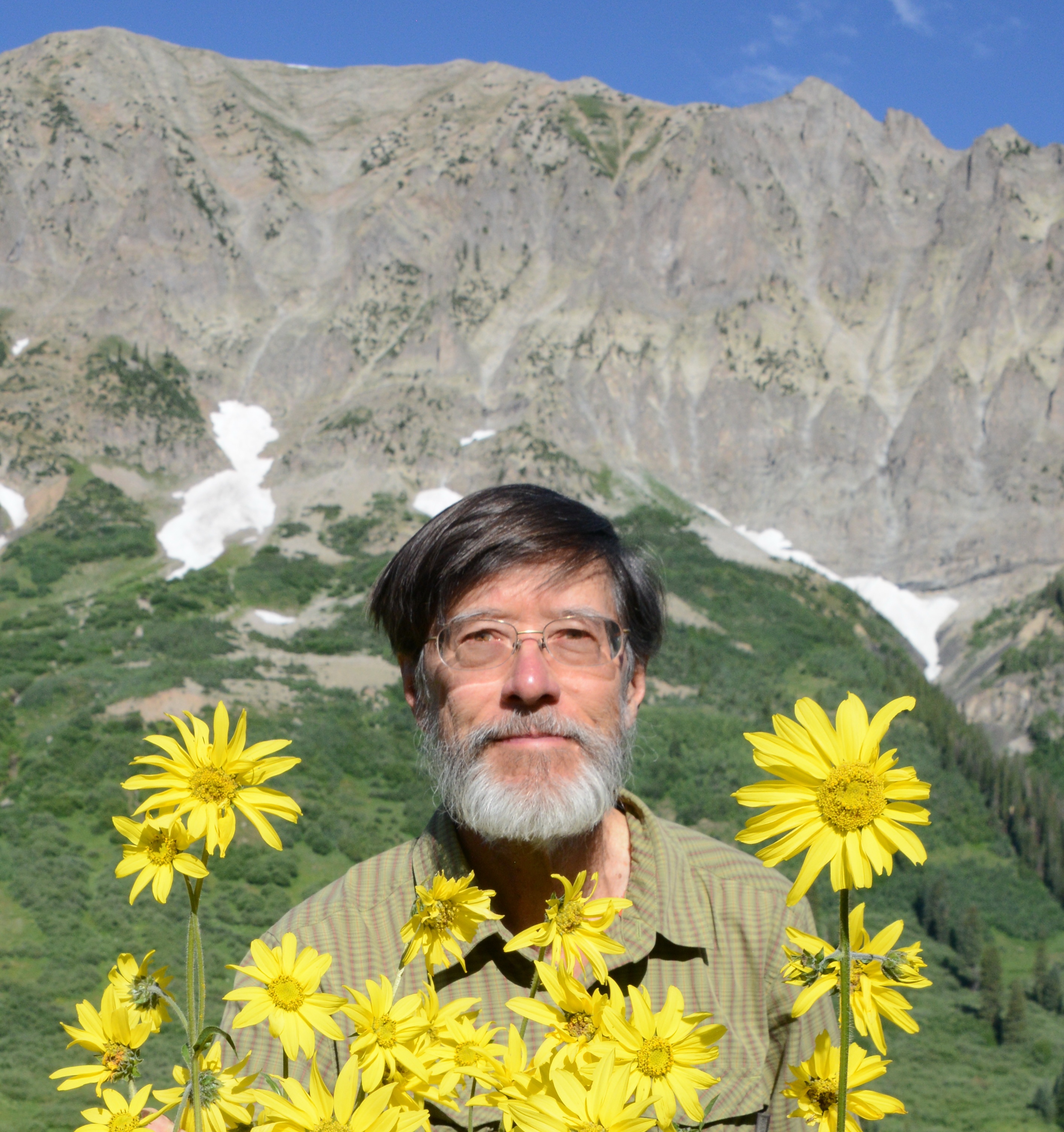 David Inouye is Professor Emeritus at the University of Maryland, and Principal Investigator at the Rocky Mountain Biological Laboratory in Colorado, where he has worked for 53 years and has a variety of long-term projects. He has worked with bumble bees, pollinating flies, butterflies, and hummingbirds, and the many species of wildflowers that they visit. You can learn more about his research in the April 2023 issue of National Geographic magazine. He has been associated with NAPPC for 23 years.

11:45 AM PDT / 2:45 PM EDT : End of Public Session

12:00 PM PDT / 3:00 PM EDT: NAPPC Member Welcome
12:05 PM PDT / 3:05 PM EDT : NAPPC Task Force Reports

12:35 PM PDT / 3:35 PM EDT : Task Force Breakout Session 1
1:55 PM PDT / 4:55 PM EDT : Closing Instructions

Thursday, October 19th
(NAPPC Members Only)
10:00 AM EDT : Registration and Networking Breakfast (in-person only)

8:00 AM PDT / 11:00 AM EDT : Welcome and Instructions for the day
8:05AM PDT / 11:05 AM EDT : Task Force Breakout Session 2
9:20 AM PDT / 12:20 PM EDT : Lunch (75 mins)

10:35 AM PDT / 1:35 PM EDT : NAPPC Vision 2040 Panel

11:25 PM PDT / 2:25 PM EDT : Break (15 mins)
11:40 PM PDT / 2:40 PM EDT : 10 NAPPC Member Moments

12:10 PM PDT / 3:10 PM EDT : Task Forces Present 2023-24 Plans

1 PM PDT / 4 PM EDT: End of Conference
*Agenda Subject to change.
Locations
Tuesday, October 17th, 2023
Field Trip
10 am - 12 pm
United States Botanic Garden
100 Maryland Ave SW,
Washington, DC 20001

Awards Reception
3pm - 5pm
US EPA Headquarters - Map Room
Wednesday, October 18th
Informal get-together
5pm - 7pm
Elephant & Castle Bar and Grill
1201 Pennsylvania Avenue NW
Washington, DC 20004


Wednesday, October 18th and Thursday, October 19th, 2023
NAPPC Member Conference
10 am - 5 pm (see agenda for exact times)
Environmental Protection Agency
1200 Pennsylvania Avenue, N.W.
Washington, DC 20460

Hotel
Holiday Inn Washington Capitol - Natl Mall
550 C Street S.W.,
Washington, District of Columbia 20024
There is a block of rooms available at a discounted rate for conference attendees.
Rate: $279, plus plus tax
Group Code: PP3
Booking: Click here to book online or call 877-834-3613
Cut-off Date: Friday, September 15, 2023
Cancellation Policy: Individuals are able to cancel their reservations up to 72 hours prior to arrival to avoid one night room and tax.
Ground Rules
The following ground rules provide a statement of how NAPPC Members should work together during annual conferences and ongoing task force activities. These ground rules have been reviewed and approved by the Steering Committee. We request that you carefully review these prior to participation in NAPPC.
COMMUNICATION AMONG PARTICIPANTS
The success of all collaborative activities depends upon open communication and cooperation. Therefore, the following guidelines apply to NAPPC member participation:
NAPPC is a forum to find common ground, creating positive progress towards the NAPPC Mission. Please disagree respectfully during discussions and recognize that not all perspectives will be the same. The goal is to focus on areas of shared interest and to table contentious sticking points.
Each person is asked to engage in discussions by sharing thoughts and actively listening to others. The Task Force Chair(s) will ensure that all participants who want to contribute to discussions are allowed the time to do so. Therefore, participants are requested not to dominate the discussions and lead the group off topic; if this occurs the Task Force Chair(s) will intervene to ensure all parties have a chance to speak and that discussions remain relevant.
Be empathetic and assume good intent from fellow NAPPC participants. Members should feel comfortable working collaboratively and openly. Please create common understanding by clarifying technical terms and acronyms.
The Steering Committee has identified certain subjects that have the potential to sidetrack progress. Due to the limited time we have together, genetically modified organisms and specimen collection versus observation will not be discussed during NAPPC meetings.
Any concerns about the conduct of the deliberations or the issues being discussed should be brought to the attention of the Task Force Chair(s) or the Steering Committee Members to ensure that the meetings are effective and positive.
Covid-19 Protocol
The following safety measures are in place to protect the health of conference participants based on guidance from the Centers for Disease Control and Prevention (CDC), venue administration, and local governments. We ask that all attendees, including those who have been vaccinated against COVID-19, follow these safety measures to protect everyone's health.
Please note that we may adjust our safety guidelines based on changing CDC COVID-19 Community Levels. We encourage attendees to regularly check our website before the conference for the latest guidelines.
If Sick, Stay Home: We are asking all participants who are sick or feel unwell to please stay home.
Face Coverings: Face coverings are not required. Masks will be made available if desired.
Hygiene: Participants are encouraged to wash and sanitize hands frequently during their visit. Hand-sanitizing stations will be available throughout the facilities.
FAQ
How do I or my organization become a NAPPC Partner? To become a NAPPC Partner and join us at the Conference, submit a brief application by going to https://form.jotform.com/82567....
How do I or my organization become a NAPPC Sponsor? To sponsor NAPPC, please go to https://www.pollinator.org/nap... and fill out the payment information with your desired level of sponsorship.

MEDIA
Members of the press, please email nappc@pollinator.org for more information.

ADDITIONAL QUESTIONS
Please call Reed at 415.362.1137 or email nappc@pollinator.org with any questions. Thank you and we look forward to seeing you at the 23rd Annual NAPPC International Conference!