Plant a Window Box for Pollinators
A window to the wild!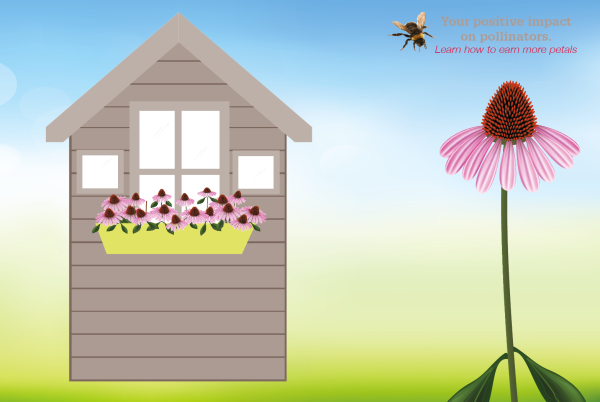 Plant a Window Box for Pollinators is a web application and virtual space where you can create your own personal window box by selecting native plants based on your ecoregion. Establishing native habitat is one of the easiest and most effective ways you can help pollinators!
Pollinators are responsible for bringing us one out of every three bites of food we eat. They also provide many ecosystem services by helping plants reproduce. You don't need to have a ton of land or be an expert gardener to help pollinators. The principles below can be applied to any landscape:
HOW TO BUILD POLLINATOR HABITAT:
Select the Right Site: Direct or partial sunlight is best, along with being removed or protected from wind. Have a birdbath or other water source nearby.
Native Plants: When selecting plants for your pollinator-friendly garden choose native plant species.
Continuous Bloom: Choose a mix of plants that provide blooms in spring, summer and fall.
Bee Chemical Free: Limit or eliminate use of pesticides.
Once you've selected your plants and built your window box, you can share your virtual garden with others through your own individual URL. It's easy to share on social media, through email or any other web tool. The best part about Plant a Window Box for Pollinators is you can take what you've learned from the virtual space and create an actual habitat for pollinators! Have Fun!
Get Started