Urban Pollinators Task Force
Weeds: It's the Bees Knees
Many of us enjoy the beauty of flowers in our backyards and community gardens. Growing native plants adds beauty and important habitat for wildlife, especially for pollinators. A small backyard garden, containers, and meadows can all make a difference. Gardening connects us to nature and helps us better understand how nature works. Tell your community about your pollinator garden with this sign. Simply send the file to your local print shop and install the sign in your garden to show your support for bees, butterflies and the native plants they rely on!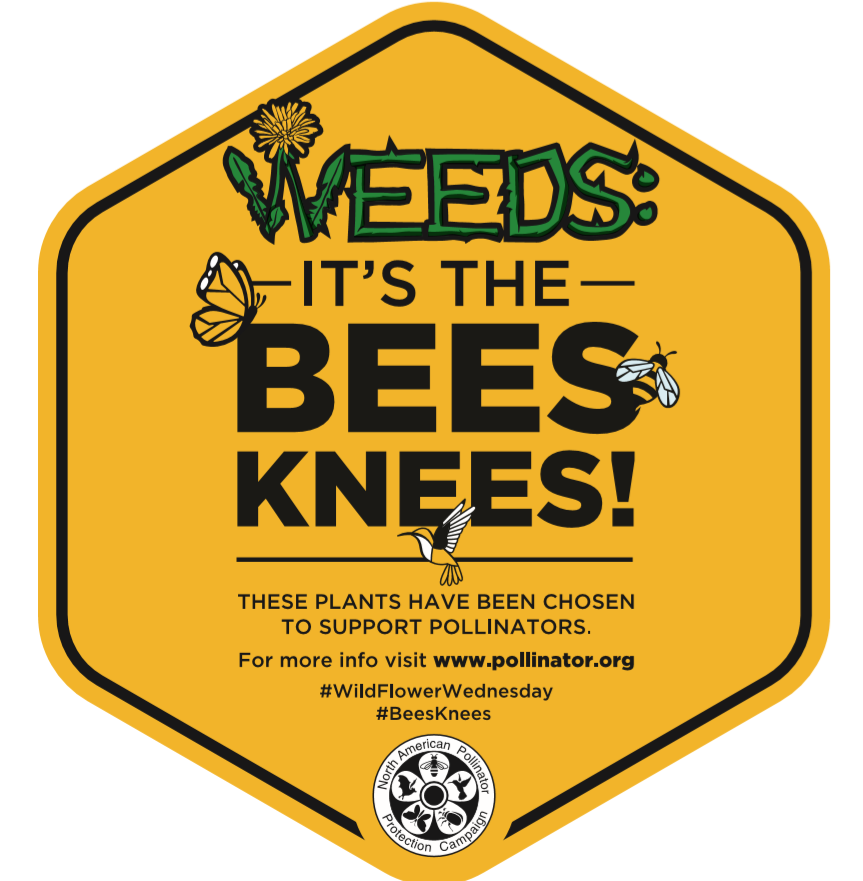 Download
Print instructions: Dimensions are 14.35 inches x 16 inches. Print on aluminum and stake in ground or affix to post, siding, etc.
This was created by the diverse membership of the North American Pollinator Protection Campaign's Urban Pollinators Task Force. Graphic design by 2019 NAPPC Pollinator Advocate Award winner, Detroit Hives
Gardening with Native Plants
Native plants are enjoying increasing popularity amongst gardeners, who in addition to understanding their benefits to wildlife, appreciate the beauty and sense of place they create. Nevertheless, these native plants can indeed be 'wild' flowers and can look and behave differently than the tidy manicured garden people are familiar with. Because of this, native plant gardeners sometimes face misunderstanding from neighbors and by-law authorities. Every year, news stories appear in local papers of pollinator gardens being mowed by authorities or gardeners facing fines for gardens that appear 'unkept'.
Applying garden design principles such as grouping plants together, creating focal points and layering in tiers, will make a native plant garden just as beautiful as it is ecologically functional. There are nevertheless significant differences that require a change of mind set. Gardeners who plant for wildlife know that leaving dead leaves and stems are important habitat for overwintering pollinators. A friendly conversation with neighbours, sharing your knowledge at a local community centre or garden club, or even a simple sign like this could help people understand the reason behind your actions.
For more information on choosing plants for pollinators in your ecoregion, check out Pollinator Partnership's Ecoregional guides!
Urban Pollinators Poster
Cities and their surrounding areas are dominated by the built environment. The thriving ecosystems that support local biodiversity and provide ecosystem services are often overlooked at first glance. Green space within cities surrounds us and provides pollinators with the pollen and nectar they need. City parks, home gardens, planted medians, manicured municipal spaces, rooftop gardens, and even weedy remnants are pollinator habitat within urban areas. "Share the City with Flowers and Friends", designed and drawn by artist Aaron Birk, presents us with a collage of biodiverse cityscapes, each teaming with plants and pollinators. Click here to learn more about the poster!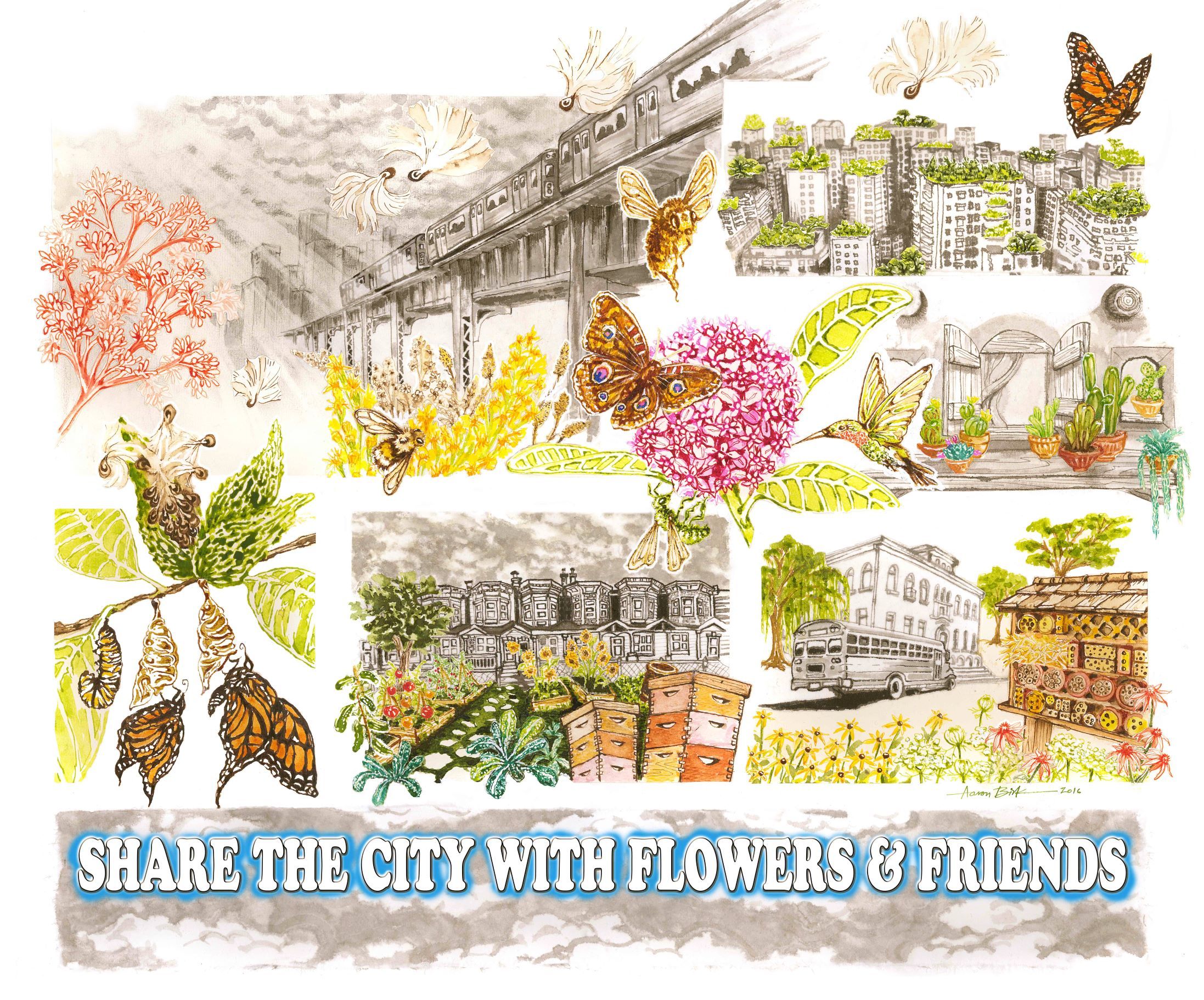 Download