Monarch Sustainer of the Year Award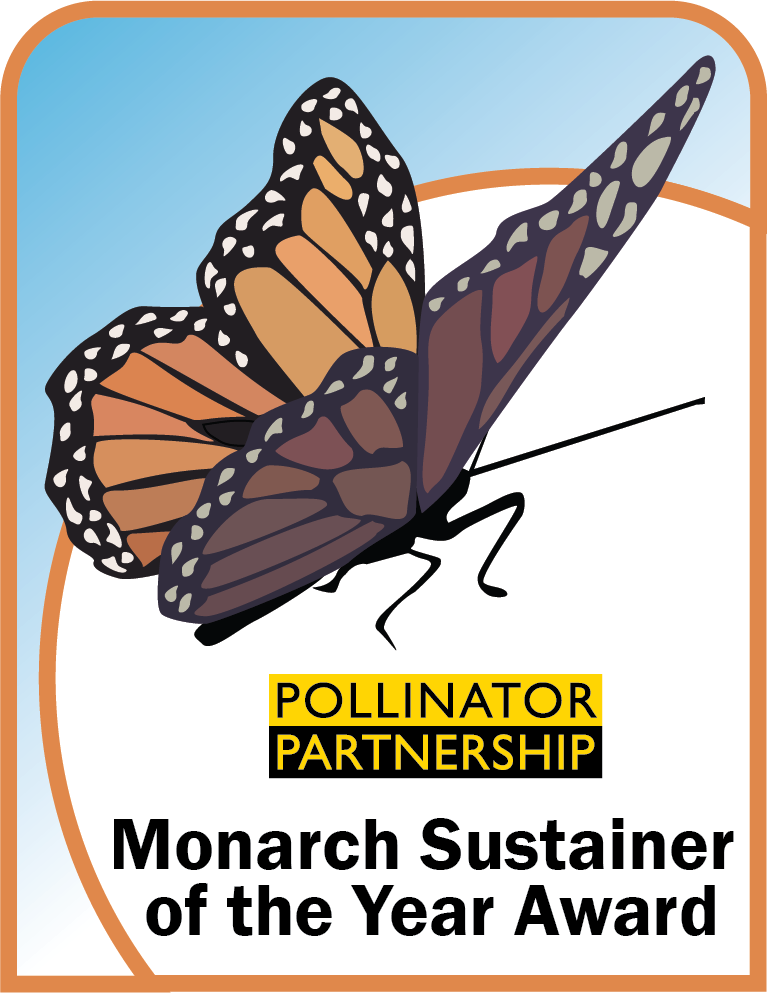 The Monarch Sustainer of the Year Award recognizes a US business that has shown exceptional leadership and action in providing habitat and awareness for monarchs along their migratory corridors. The 2022 award will be given in January of 2023.
DEADLINE EXTENDED - Applications are due December 9th, 2022 to info@pollinator.org.
To submit an application for this award please provide a narrative and supporting documents (photographs, site, plans, outreach plans, etc.) that highlight the unique and inspiring ways in which your business is supporting monarchs and meeting the award criteria. The application package should include a completed cover sheet, a narrative highlighting how your monarch conservation program meets the stated technical and organizational criteria, and any supplementary materials that you would like to share. Please send all attachments as a PDF.
Download the Application
Monarch Sustainer of the Year Award Winners

2021 Winner - Toyota Motor North America (TMNA)
Pollinator Partnership is pleased to present Toyota Motor North America (TMNA) with the 2021 Monarch Sustainer of the Year award. This award recognizes a business that has shown exceptional leadership and action in providing habitat and awareness for monarchs along their migratory corridors.
"Toyota Motor North America is a true leader in environmental sustainability, and we are thrilled to honor their monarch butterfly conservation efforts. Toyota's passion for biodiversity is clear and we commend their incredible efforts to enhance habitat, educate employees, and engage local communities about the importance of pollinators," says Kelly Rourke, Executive Director for Pollinator Partnership.
TMNA partners with experts to help protect species and restore habitats to achieve broader positive conservation results. With monarch populations showing disturbing signs of decline, the company installed over 300 acres of pollinator-friendly gardens and grasslands at 11 locations along their migratory pathway. These habitats of milkweed and nectar plants better the monarch's chance of survival and reproduction.
"On behalf of Toyota Motor North America leadership and our wonderful staff in our facilities, we are honored to accept this meaningful recognition," says Environmental Sustainability Outreach & Engagement Manager, Becky Martin. "Toyota is dedicated to supporting biodiversity, including pollinator species, as one of our key focus areas of the Toyota Environmental Challenge 2050. Our goal is to operate in harmony with nature and build healthy ecosystems so that future generations may continue to enjoy the natural wonders of our world."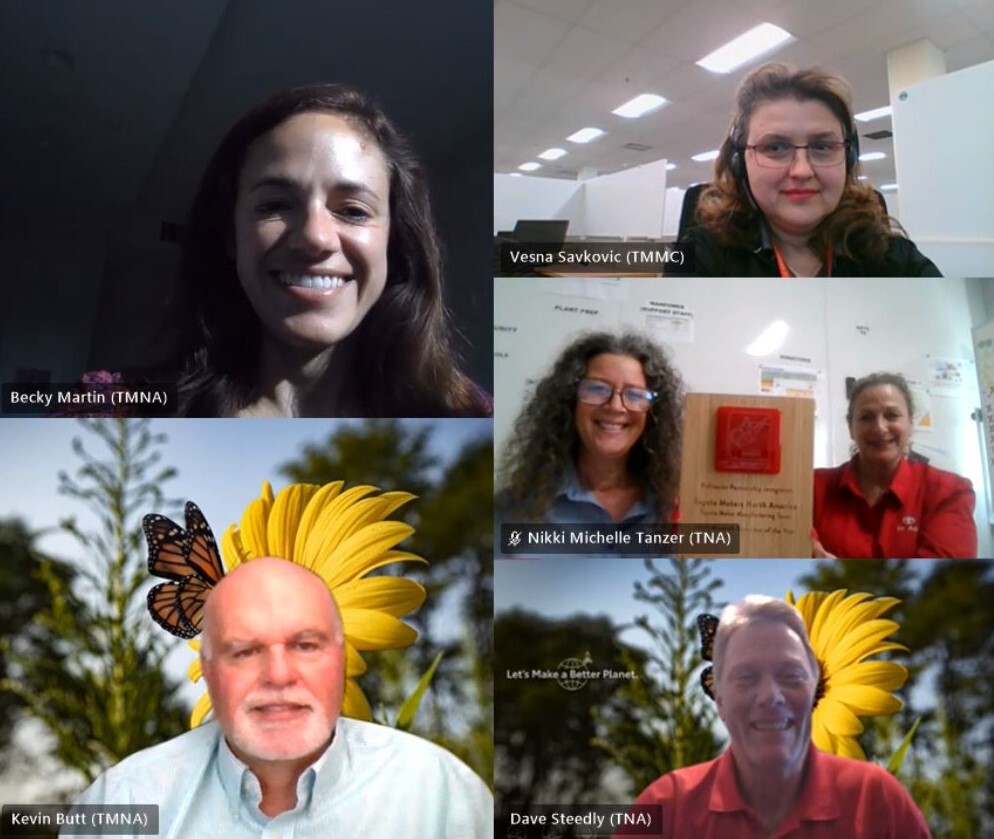 2020 Winner - Daikin Texas Technology Park
Pollinator Partnership is pleased to announce the winner of the 2020 Monarch Sustainer of the Year award, Daikin North America's Daikin Texas Technology Park (DTTP), a consolidated manufacturing, engineering, marketing, and sales location for heating and air conditioning products. Daikin is committed to environmental stewardship, holding the LEED Gold certification for its offices and energy management system and championing annual hands-on Earth Day activities that teach local students about the lifecycle and habitats of pollinators. As Daikin became more aware of local biodiversity issues related to the monarch butterfly, it felt compelled to integrate monarch biodiversity into its strategic business plan.
"We are thrilled to honor the dedicated efforts of Daikin at Daikin Texas Technology Park, an exemplary leader in monarch conservation and sustainability. They are truly making a difference for monarchs along an important corridor of their migration route, and doing an excellent job of engaging their community in the process," says Amber Barnes, Wildlife Conservation Ecologist for Pollinator Partnership.
"On behalf of Daikin leadership and our incredibly hard workers at DTTP, thank you for this meaningful recognition," says DTTP Environmental Director Satara Henry. "The high level of internal support for our sustainability initiatives is inspiring. Our pollinator gardens are the most recent example of our continued efforts to support and strengthen the environment as we work toward our 2050 goal of reducing our greenhouse gas emissions to zero."
In 2020, DTTP supported a local monarch initiative from Houston Wilderness by engaging other local organizations and college students to raise awareness and provide tools for others to act both at work and home. DTTP has also created its own pollinator garden project and enhanced the landscaping along its main gate. This habitat is visible and educational for over 8,000 employees, neighbors and vendor partners. These plantings have included five species of milkweed and nine other nectar sources for pollinators. In total, 250 plants have been planted over four planting events, with more planned for 2021. DTTP has engaged more than 50 employees and community partners – who have volunteered over 500 hours – to make increased biodiversity in the Houston area a reality. DTTP also provides annual financial support to Texas Fish and Wildlife for monarch habitat restoration.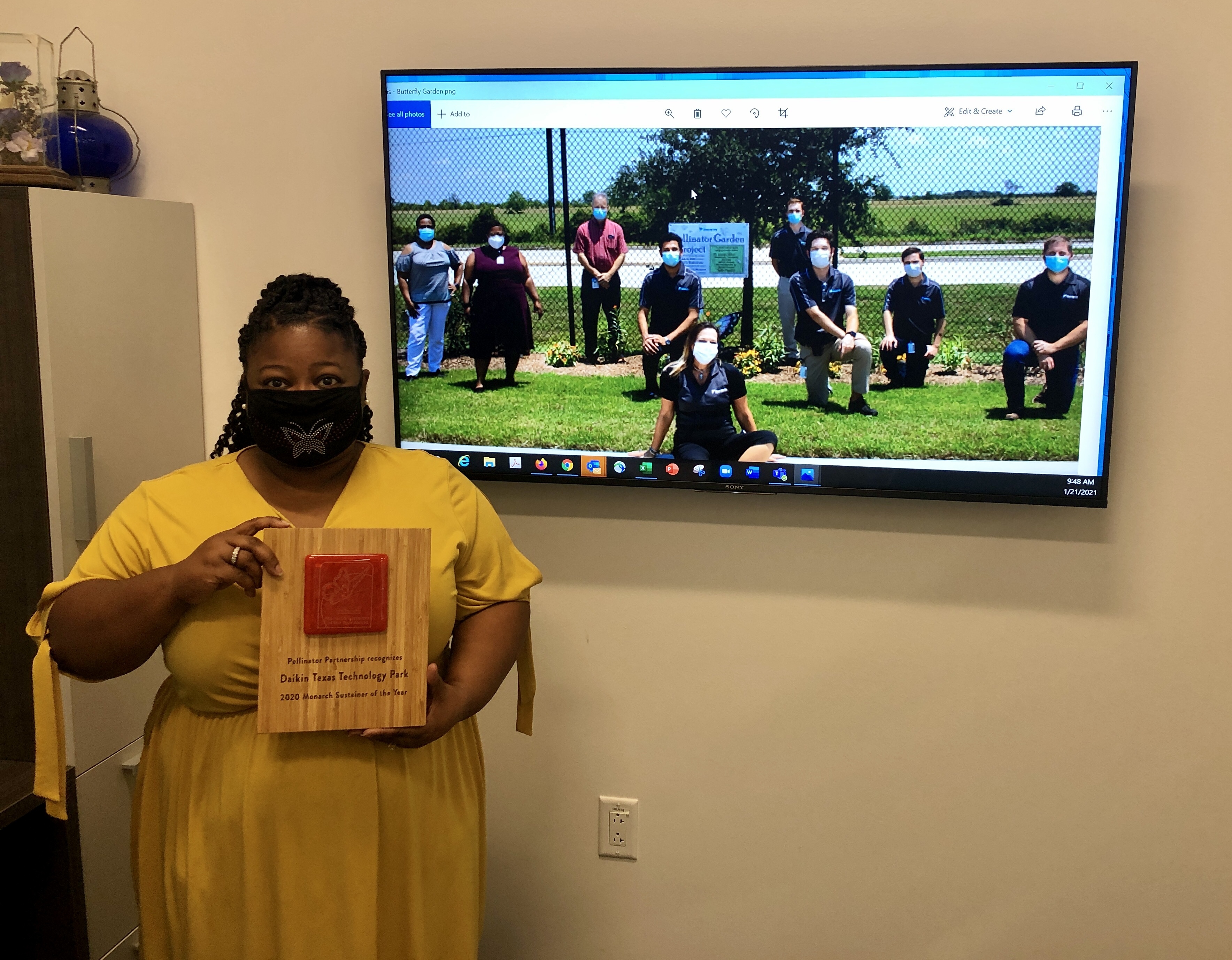 2019 Winner - ComEd
ComEd is proud to share their "Monarch Story" and their accomplishments towards supporting the annual monarch migration and breeding within their northern Illinois service territory. They are committed to acting with integrity and accountability as stewards of the environment. ComEd is committed to monarchs on local, corporate, and national scales through six key initiatives:

1. They restore native and remnant prairie habitat in key locations where monarchs and other pollinators can benefit.
2. They have committed to integrated habitat management and spreading at least 1,000,000 milkweed seeds on their transmission ROW.
3. They integrate conservation into their corporate policies and work closely with their sister utilities to foster pollinator initiatives.
4. They celebrate Pollinator Week and engage ComEd staff.
5. They create, fund, and support community pollinator engagement and critical non-profit groups in their community.
6. They are key participants and funders in national groups dedicated to monarch butterfly and pollinator conservation.
ComEd's corporate policy on Biodiversity and Habitat closely aligns with monarch conservation. ComEd is committed to promoting and enhancing biodiversity through natural resource conservation by protecting species and habitats, while maintaining safe, efficient and effective operations. The policy promotes a corporate culture that empowers employees to explore innovative ways to improve biodiversity in their communities. Fundamentally, it requires land management that enhances habitat for native pollinators by minimizing pesticide use and reducing the spread of invasive species.

The monarch butterfly is the Illinois state insect, and symbolizes tenacity and creativity. They aspire to these values in their conservation work, and are proud that they can make a difference. They believe that through their six initiatives, including habitat restoration, integrated habitat management, corporative initiatives, internal and external outreach, and national participation, that they are sustainers. They are part of a wider community movement to protect the monarch through this generation and for many more.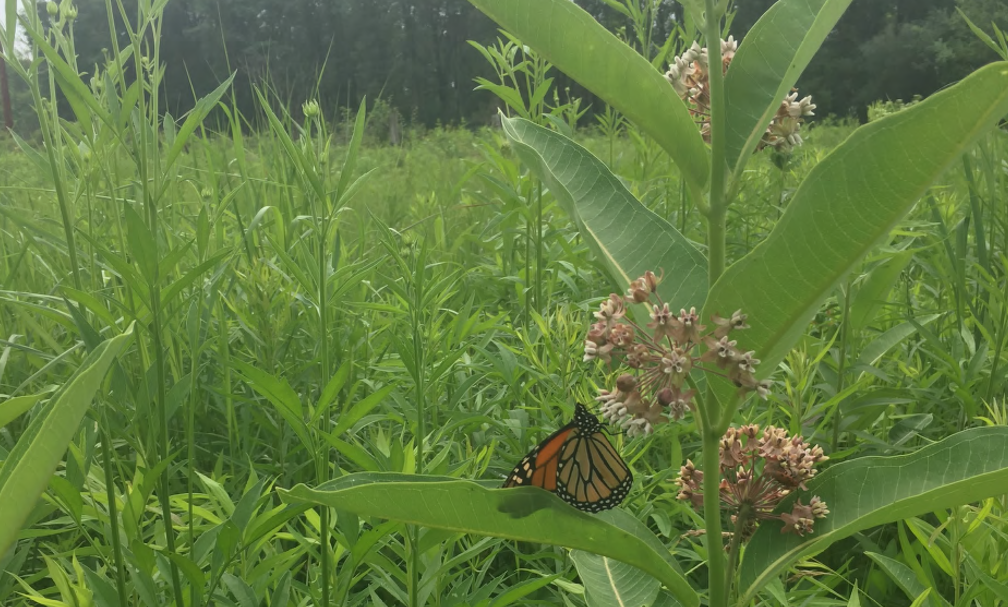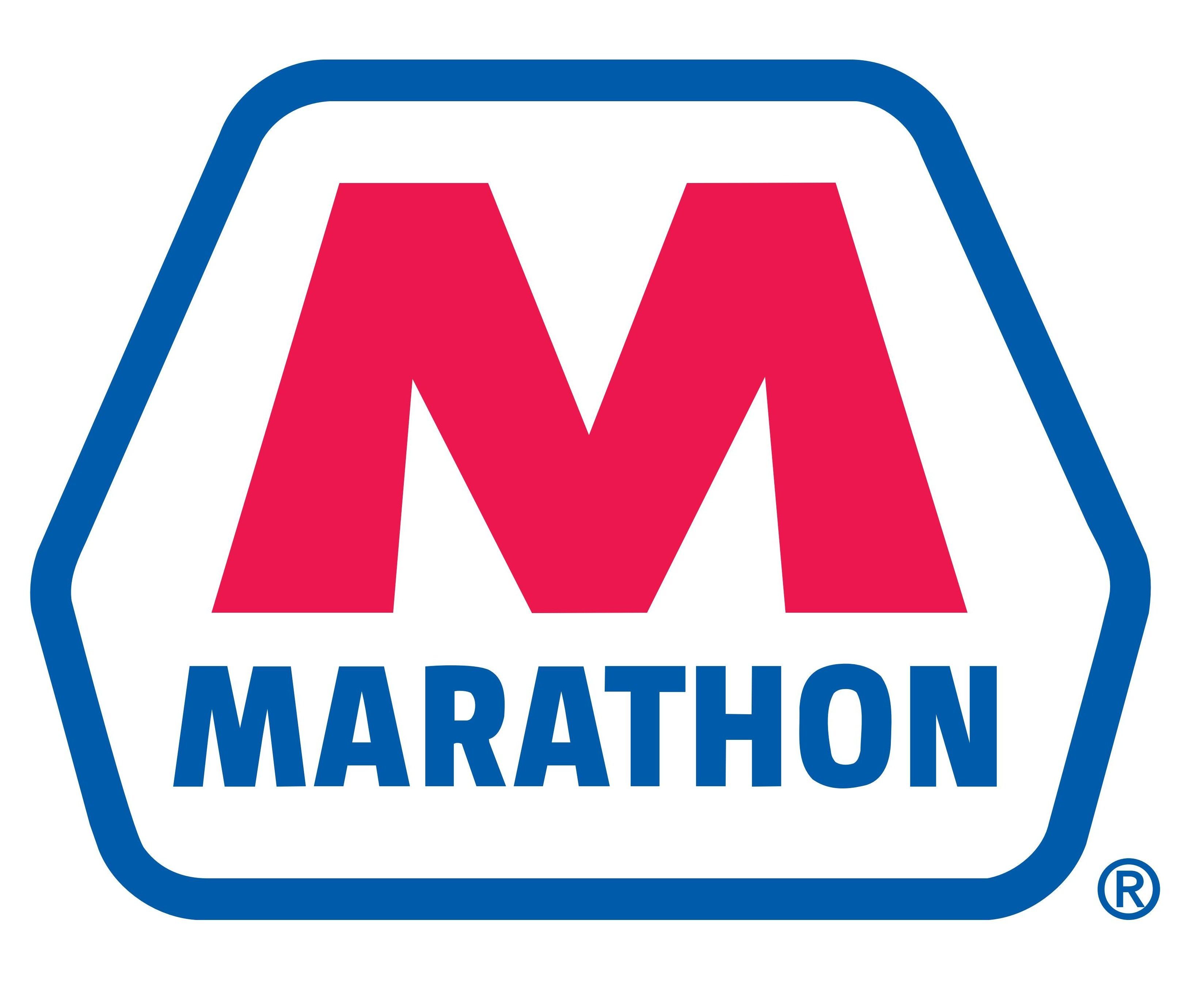 2018 Winner - Marathon
For years, Marathon has focused on enhancing native wildlife habitat. In the process, Marathon realized the importance of pollinators to the environment, economy, children's education, and employee morale. Palestine Neal Pit and Pollinator Prairie are two of the main sites where Marathon is conducting monarch enhancing work in Illinois. This Management Plan focuses on the efforts within these two sites along with Marathon's other achievements in native pollinator advocacy.
Palestine Neal Pit is the oldest of the two sites. In 2006, by successfully developing, implementing, and maintaining wildlife habitat, Palestine Neal Pit became the 12th Marathon facility to become Wildlife Habitat Council (WHC) certified. Marathon has continually improved these sites through effective habitat management to benefit native species. One of the main goals of these projects is to provide habitat for all pollinator species (such as bees, butterflies, birds, and bats) with special attention given to the feeding and habitat requirements of the monarch butterfly. Marathon employees, understanding the value of community involvement, have worked diligently to educate the local community (both children and adults) on the importance of monarch butterflies and how to create and enhance pollinator-friendly habitats.
Marathon is committed to environmental protection and emphasizes practical resource conservation and the minimization of wastes, emissions, and releases through their operations. Marathon is dedicated to being a good neighbor in their community and will conduct their operations safely and responsibly as well as consult proactively with stakeholders on issues of mutual interest. Environmental performance indicators are a key part of Marathon's corporate and operational performance commitments with targets designed to drive continual improvement.