Seeds and Plants for Pollinators!
In collaboration with Stover Seed, these REGIONAL - NATIVE - POLLINATOR WILDFLOWER MIXTURES are the environmentally healthy choice for supporting your local pollinators.
With no risk of introducing non-native or invasive plants into your local ecosystem, our mixtures promote the health of bees, butterflies, hummingbirds and other pollinators.
Each carefully formulated mix contains 12 colorful, native wildflowers where at least 3 species are in bloom during the spring, summer, and fall—adding beauty to your landscape throughout the growing season!

A portion of the sales price of this wildflower mix is donated to Pollinator Partnership.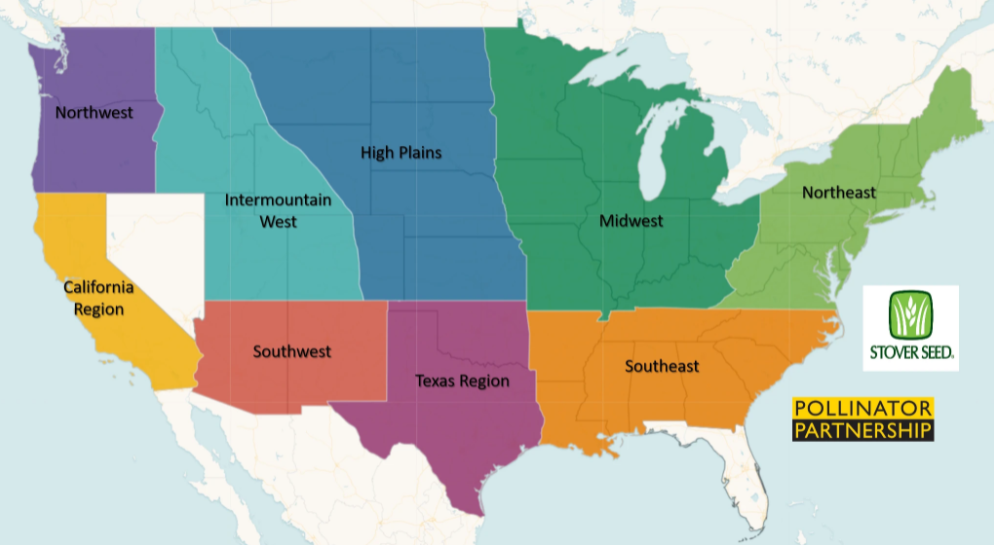 Order Native Pollinator Mixture