How Herb Pharm Protects Pollinators
By the Herb Pharm team
We've been making high-quality herbal products the same way since 1979 — from plants and ethical choices. One of those "ethical choices" is to do our best to protect and shelter pollinators on our Certified Organic farms in southern Oregon.
We spend a lot of time in the great outdoors, observing and cultivating herbs. We know all too well that without pollinators like bees, butterflies, birds, bats and beetles, many of our favorite plants — including most of the ones we use in our products — would die off, leaving us without their wisdom, support and nourishment.
Having seen how climate change, disease and widespread use of herbicides has devastated the habitats of pollinators, we have stepped up our efforts to protect them — and the planet — in recent years. Though we've always been committed to doing right from the soil up, we also know we're facing an insect apocalypse with unprecedented numbers on the brink of extinction.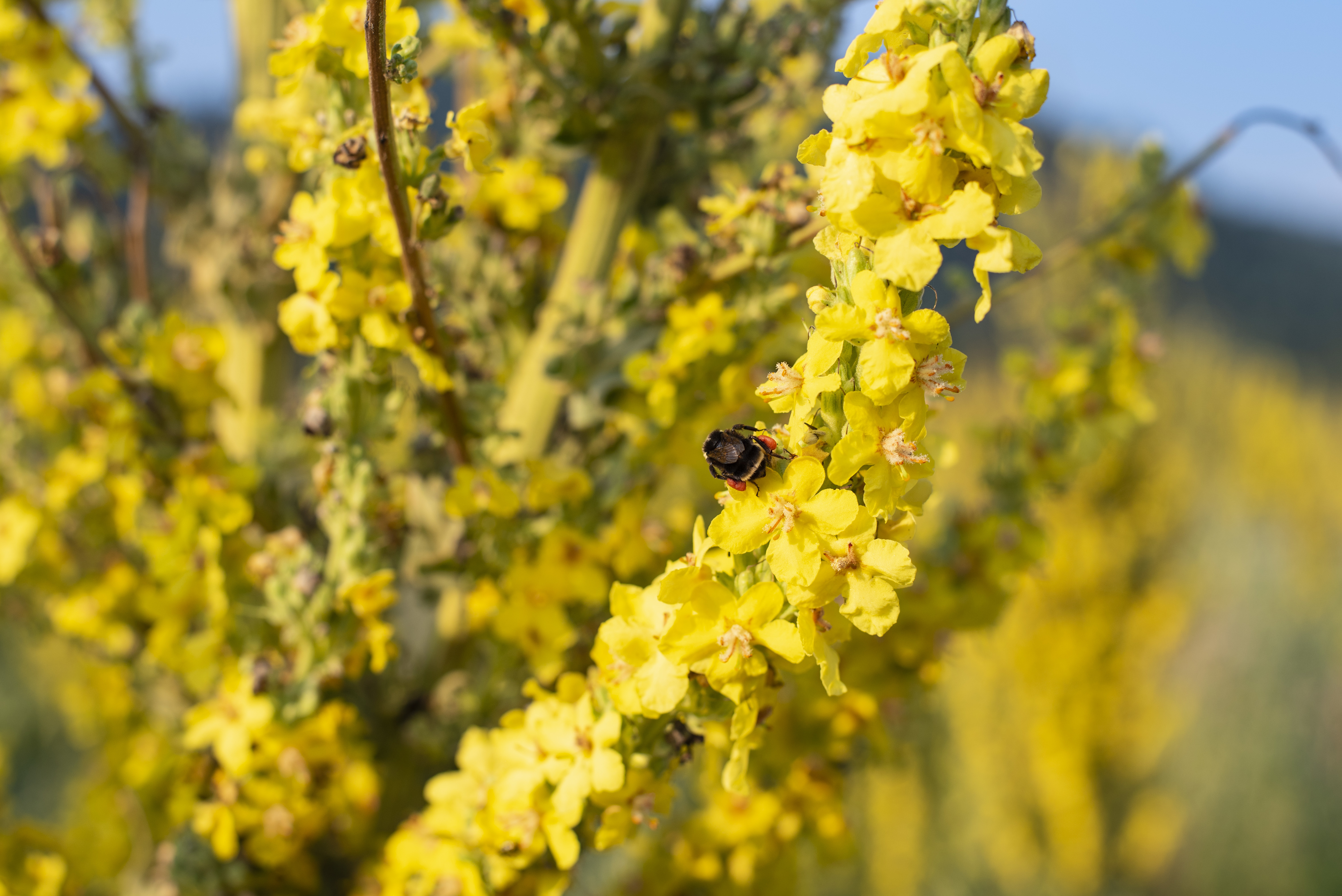 Farm-to-pollinator relationships
We asked Matt Dybala, Herb Pharm's Farm Manager, to share the changes he's seen — and made — over the years. This is his insider's take:
Humans have displaced habitats
"From a farm-to-pollinator relationship perspective, it has been most interesting to fully comprehend the extent that agriculture has replaced native habitat for pollinators across all regions of the world. This puts increased responsibility on farmers to preserve and restore native habitat alongside production fields."
Complete insect life cycles rely on plants
"In addition, observing pollinators specific to plant species on an annual, seasonal basis has also been important to stress the need for increased on-farm crop diversity. Insect populations ebb and flow at a similar rate to flowering cycles in our fields, so maintaining field crops until after flower desiccation is necessary for insects to be able to complete their reproductive cycles from egg to adult."
Organic farming is within reach, now more than ever
"The most evident impact on pollinators in the public eye has been unfortunate exposure to agricultural-based chemicals that have resulted in mass die-offs on farms. Overall, a holistic, chemical-free approach to crop disease and pest management is becoming more available to farmers as ag researchers learn more about these practices." (More on that below!)
There's still hope (we hope!)
"With the right combination of native habitat, in-field crop diversity and organic crop pest and disease management at our Oregon farms, visitors will not only enjoy observing a multitude of healthy plant populations, but also a diversity of insects during our growing season."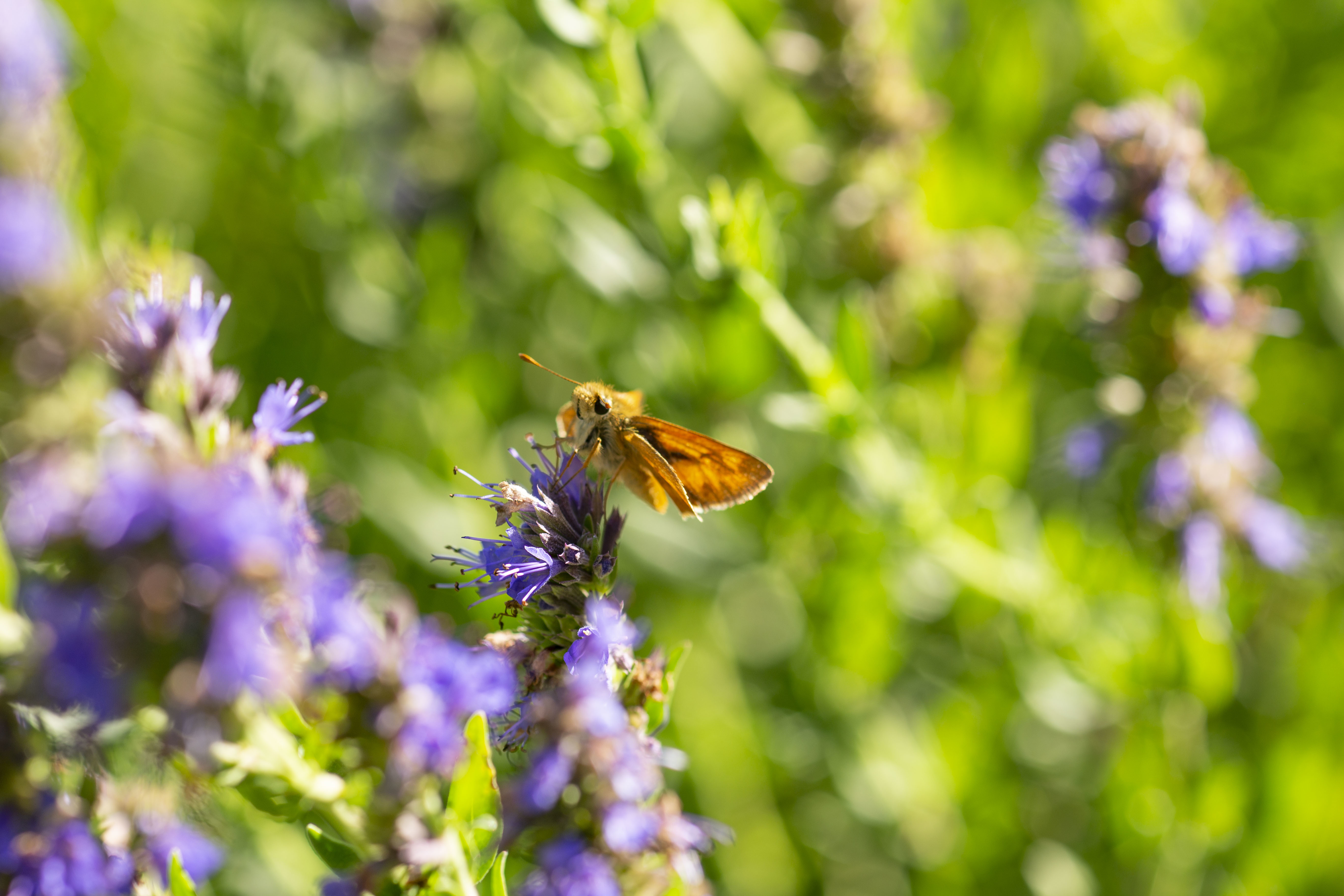 How we're helping on our farms
Here are a few of the ways we're helping bees and other pollinators on our farms.
We farm organically.
Each year, we grow about 65 species of herbs on our farms, from Alfalfa to Yarrow. Wander through the patchwork of fields, and you'll hear honeybees buzzing and, at certain times of year, see monarch butterflies fluttering around the Butterfly Weed (also known as Pleurisy Root, Asclepias tuberosa) we grow for them. You'll notice the bat boxes we've installed — and might even see the bats themselves at dusk. When you work the land like we do, you begin to truly notice how interwoven our existence is with pollinators.
That's one of the many reasons our farms are Certified Organic through Oregon Tilth. This means our farming practices respect the health and well-being of our land and the ecosystem as a whole. We never use harmful chemical fertilizers or pesticides that can wipe out pollinators.
We practice regenerative agriculture, too.
One of the biggest threats to honeybees in particular is monoculture growing practices. We are part of a Regenerative Organic Certification pilot program, which is a select group of farmers going above and beyond organic growing practices. It's a holistic agriculture certification encompassing fairness for farmers and workers and robust requirements for soil health and land management. And, biodiversity is part of the requirements — as well as cover cropping, which provides nourishment for bees and other pollinators.
If you want healthy honeybees, you need to start with healthy soil and diverse crops. By planting a variety — and farming them organically — we give honeybees a veritable smorgasbord of options.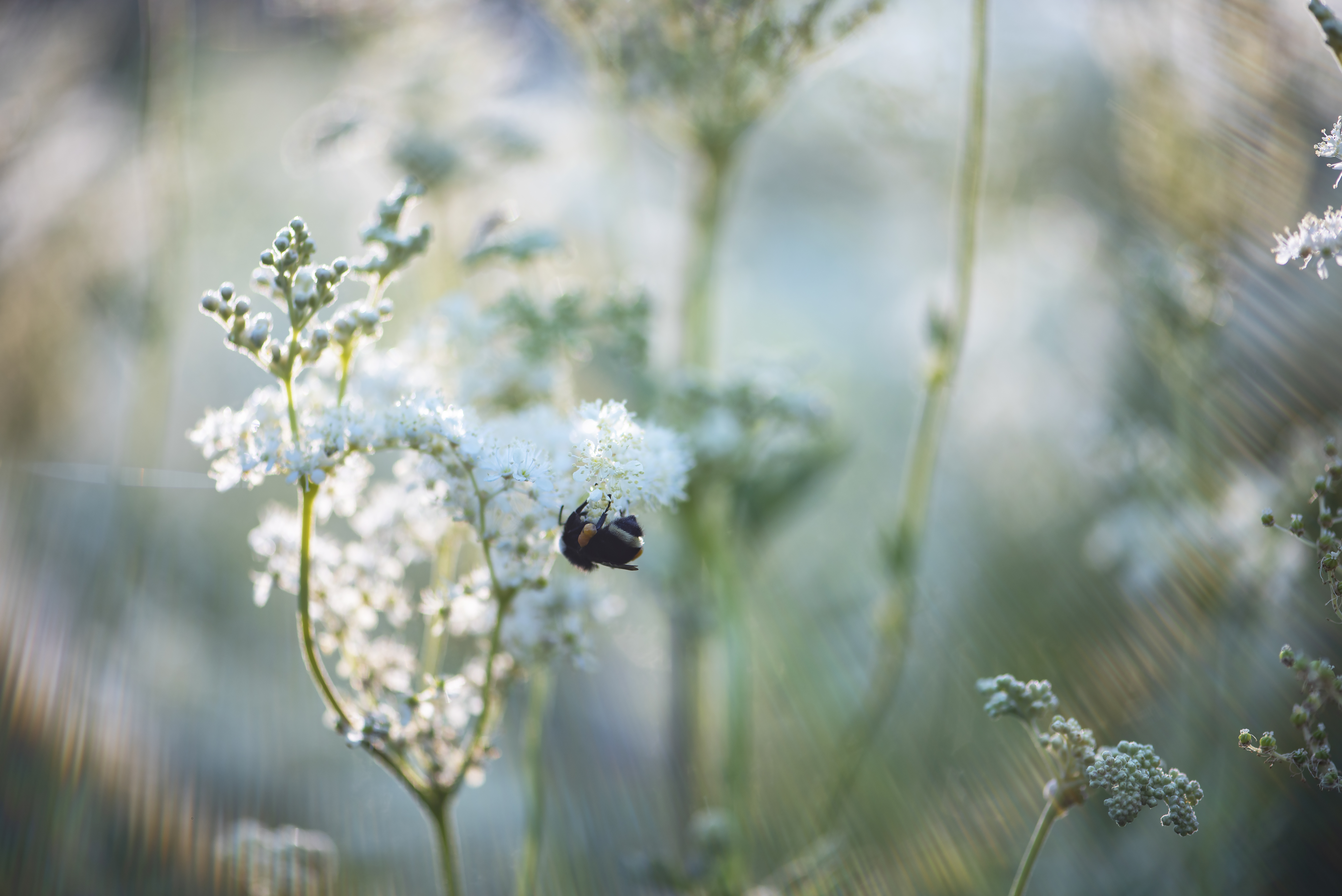 We're bee-friendly!
On our farms, we raise honeybees (and even rescue them at times), and we are officially Certified Bee-Friendly. In addition, our Botanical Education Garden is "insect heaven," due to the diversity of plants and the sustainable, regenerative practices we use. Sayaka Lean, who oversees the garden, is working with the Oregon Bee Project, an initiative of the Oregon Department of Agriculture, the Oregon State University Extension Service and the Oregon Department of Forestry.
We have an estimated 500 species of bees in Oregon alone, and the Oregon Bee Project — with the help of gardeners like Sayaka — is taking inventory of them in their natural habitat. She has observed 20 or so bee species in one year, with the hope of identifying even more in the coming seasons. Sayaka is working with the group to learn additional pollinator-friendly gardening techniques. Getting involved with the Oregon Bee Project is one more way we can help ensure that pollinators and their habitats prosper for generations to come.
This year, we are celebrating our 40th anniversary with 12 months of giving. Each month, we choose a different nonprofit that's close to our hearts, and we donate a portion of our net profits from Herb-Pharm.com to them. Throughout the month of June, we're supporting the good work of the Pollinator Partnership.

Published on 06/11/19