Introduction to International Pollinators Initiative
By Abram Bicksler and Alessandra Guidotti, Food and Agriculture Organization of United Nations

Hello everyone, greetings from Abram Bicksler and Alessandra Guidotti, from the Food and Agriculture Organization of United Nations' (FAO) agroecology and ecosystem services team based in Rome. FAO, a specialized agency of the United Nations, has been committed to achieve food security for all while making agriculture, forestry and fisheries more productive and sustainable since 1945. We are excited to share with you FAO's work to promote and coordinate actions to protect pollinators through the International Pollinators Initiative.
Through the years, there have been many challenges related to the negative impacts of agriculture on the environment. Today one of the main challenges is to protect pollinators from the threats that they are facing, which range from extensive monocultures and intensive agriculture to climate change and pollution. With three out of four crops producing fruits or seeds for human consumption, at least in part, depending on pollinators their existence is critical for the future of our food.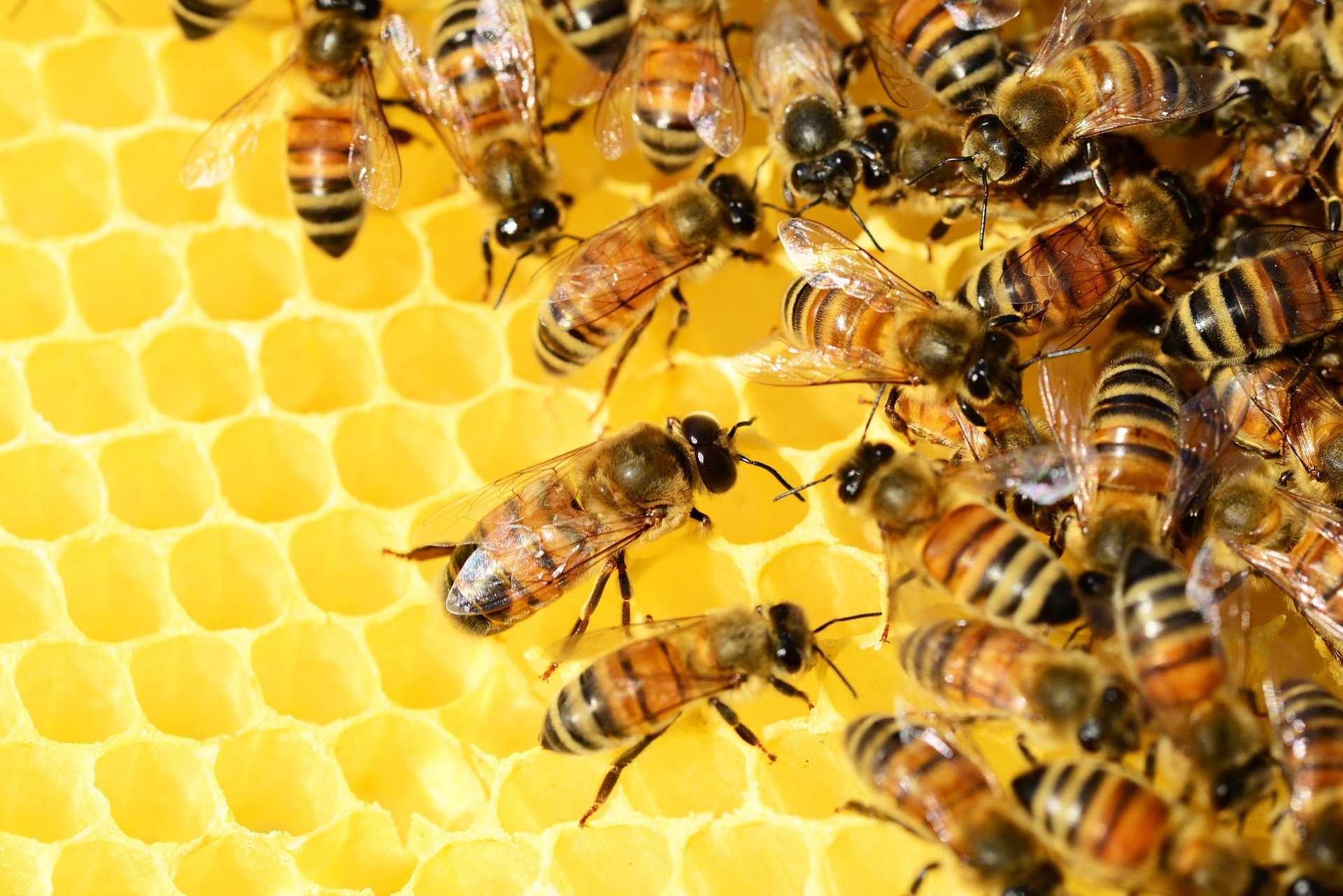 Since early 2000, FAO has been working on project and policy guidance to help countries on the conservation and sustainable use of pollinators through the International Pollinators Initiative. In the first phase of the Initiative from 2001 to 2015, FAO formed the Global Action on Pollination Services for Sustainable Agriculture. The objective of the program was to monitor declines of pollinators; gather taxonomic information; assess economic value and impact of decline of pollination services; and promote conservation, restoration and sustainable use of pollinator diversity in agriculture and related ecosystems. Countries involved, included Brazil, Ghana, India, Kenya, Nepal, Pakistan and South Africa (http://www.fao.org/pollination/projects/conservation-and-management-of-pollination-for-sustainable-agriculture/en/).
Thanks to the success of the first phase of International Pollinators Initiative, we now have the knowledge base about pollinators, the main threats they face, and above all, the essential role they play in ecosystems and an in food production.
The Convention on Biological Diversity (CBD) launched the second phase of the International Pollinators Initiative called International Initiative on the Conservation and Sustainable Use of Pollinators (IPI 2.0). In 2018, FAO was tasked to facilitate and coordinate the Updated Plan of Action for IPI 2.0 from 2018 to 2030. The aim of the second phase is to enhance integration between farming, land management and pollinators through the following activities: (https://www.cbd.int/sbstta/sbstta-22-sbi-2/sbstta-22-ipi-draft.pdf):
Advocating for policies on safeguarding wild and managed pollinators, and pesticide regulations;
Showcasing the economic value of pollinators for food production and ecosystem services;
Involving diverse stakeholders, including farmers and beekeepers, in designing and implementing pollinator friendly practices such as conservation of pollinator habitat, promotion of forestry and agro-forestry practices, and sustainable beekeeping;
Increasing the integration between indigenous and scientific knowledge to improve agricultural landscape management;
Increasing monitoring activities, research and assessment of pollinators;
Raise public awareness on pollinators through educational outreach activities involving private sector and civil society, especially on World Bee Day, May 20th.
Partnerships between FAO and other groups will be fundamental to creating a more suitable world for wild and managed pollinators. FAO can provide technical assistance to countries and other actors to develop sustainable solutions to safeguard and promote pollinators and pollination services across agricultural and non-agricultural ecosystems.
All of us can help save pollinators through daily actions such as purchasing local bee-friendly products, wisely using herbicides and pesticides in our balconies and gardens and adaption a more sustainable lifestyle.
If you would like to know more about what we are doing to preserve pollinators, visit: http://www.fao.org/pollination/en/ and contact us at GlobalAction-Pollination@fao.org.
We need as many people as possible to preserve our laborious little friends!
Published 07/09/19