Pollinator Partnership materials can be ordered by submitting a donation below. Shipments can be made within the US, Canada and Mexico. Delivery time can be up to a month. Please contact info@pollinator.org or 415-362-1137 if you need your shipment expedited.
Bee Friendly Farmer Store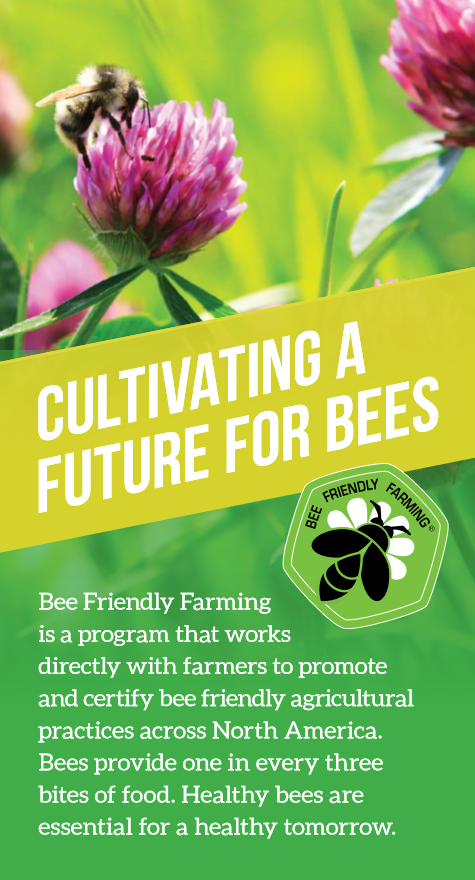 Rack Cards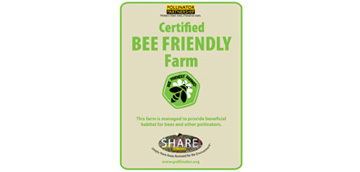 Sign
Your very own Certified Bee Friendly Garden metal sign can be yours to proudly display on your property, once you are BFF-certified. $45 each.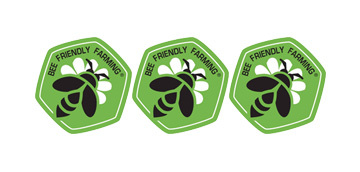 Stickers
Suggested uses: add as label to/on your food or honey products, put on shirts or hands of visitors to your booth, store or event.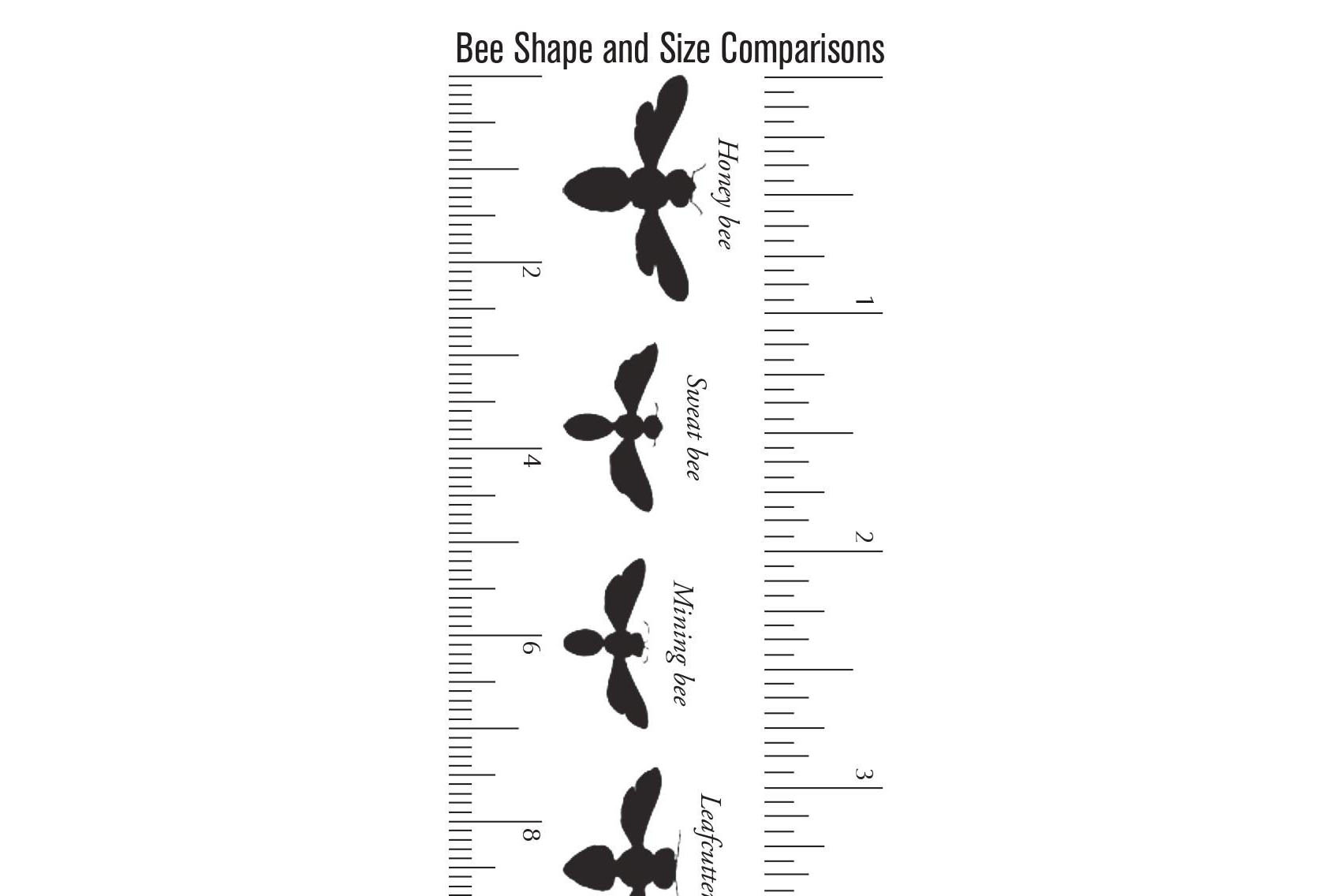 Bookmarks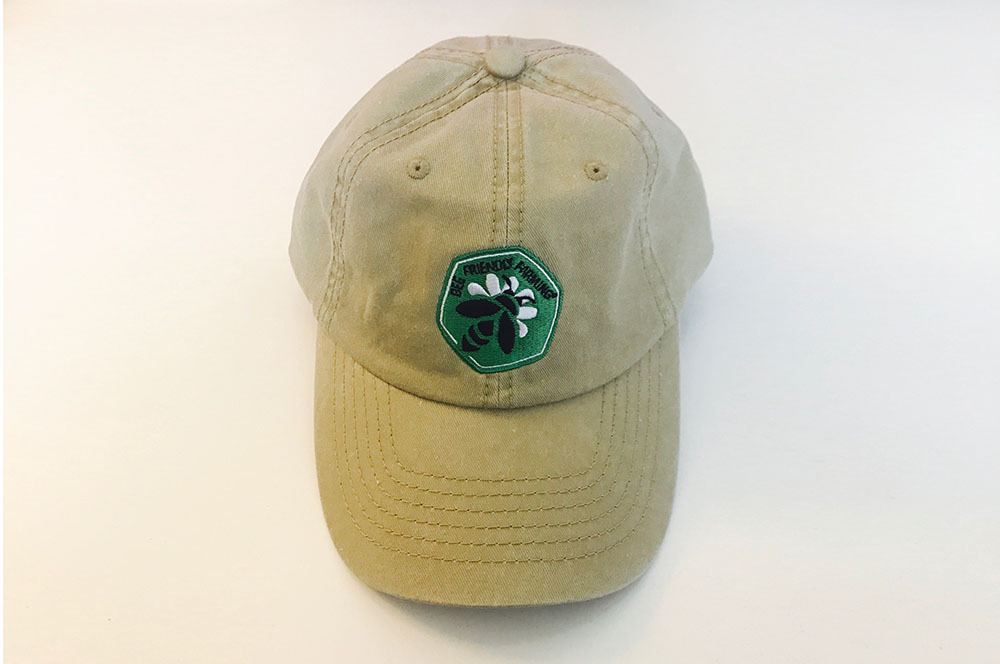 Hat
$20 each