Pollinator Week 2019
National Pollinator Week is a time to celebrate pollinators and spread the word about what you can do to protect them.

Twelve years ago the U.S. Senate's unanimous approval and designation of a week in June as "National Pollinator Week" marked a necessary step toward addressing the urgent issue of declining pollinator populations. Pollinator Week has now grown into an international celebration of the valuable ecosystem services provided by bees, birds, butterflies, bats and beetles.
Pollinator Week was initiated and is managed by Pollinator Partnership.

Find Events
It's not too early to start thinking about an event at your school, garden, church, store, etc. Pollinators positively affect all our lives, supporting wildlife, healthy watershed and more - let's SAVE and CELEBRATE them!
HOSTING A POLLINATOR WEEK EVENT?
Add your event to the map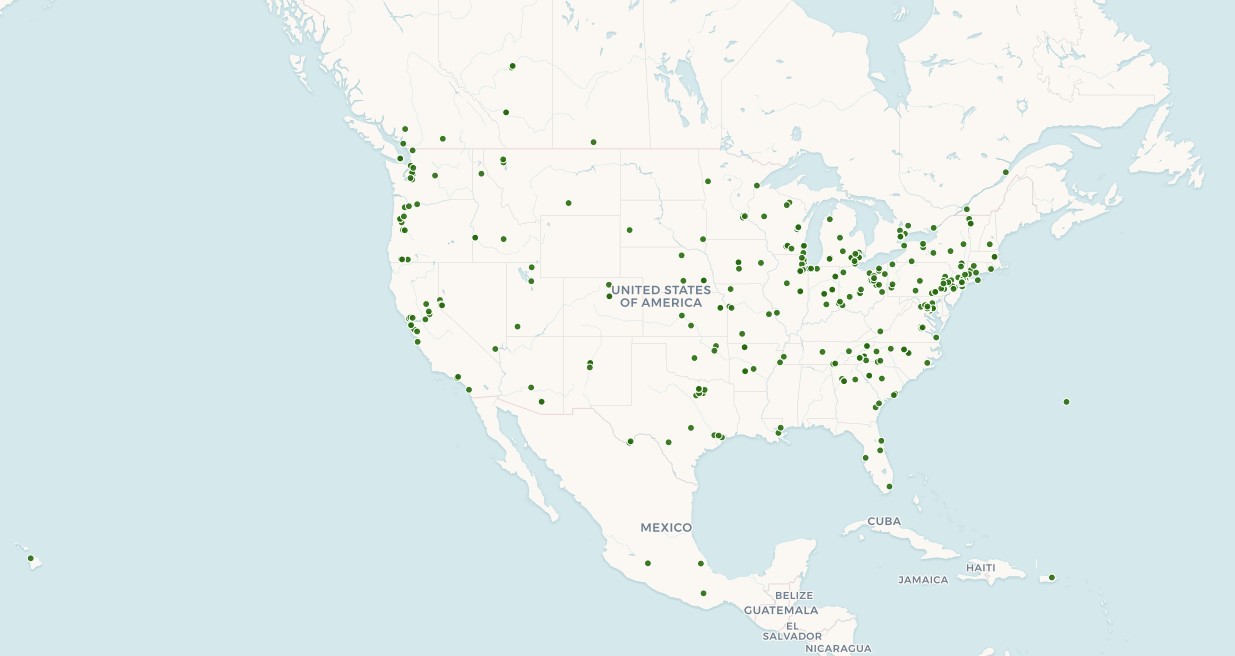 View Events in List Format
Pollinator Week Lightings
· Union Street Railroad Bridge in Salem, OR – June 16-19, and June 22-23

· Toronto 3D Sign – June 17
· Victoria City Hall – June 17

· Skydance Bridge in Oklahoma City – June 17
· Baltimore City Hall Dome – June 17-18

· James S. McDonnell Planetarium in St. Louis – June 17-18

· Main Street Square in Rapid City, SD – June 18

· San Francisco City Hall – June 18

· CN Tower – June 18
· Niagara Falls – June 21

· River-Walk Commons in Newmarket, ON – June 21
· Science Museum of Virginia

Take Action
WHY SHOULD YOU CONTACT YOUR GOVERNOR?
Many states require in-state requests for events such as Pollinator Week to be officially proclaimed. Thanks to wonderful citizens like you, all 50 states declared Pollinator Week in 2018!
Please take a moment to sign and mail the letter below to your governor. Your effort is making Pollinator Week 2019 a great success!
Has your Governor made a proclamation?
View the Proclamations
HOW SHOULD YOU CONTACT YOUR GOVERNOR?
1. WRITE
Canada
2. CALL
SUGGESTED SCRIPT FOR CALLING GOVERNOR'S OFFICE
Hello my name is NAME. Can I speak to the person that handles proclamations?
I am calling to follow up on a letter sent by the Pollinator Partnership requesting the governor proclaim STATE Pollinator Week, June 17-23, 2019. The Pollinator Partnership would love to demonstrate STATE'S support for pollinators to its citizens. Please let me know what I can do to move this proclamation forward.
Thank you for taking the time to speak with me. Have a great day.
Resources
Toolkit
Download the Toolkit for a comprehensive guide to participating in National Pollinator Week. Get activity ideas, social media posts, swag and more!
Download Toolkit
Graphics
Download and use any of the images below to spread the word on social media, event flyers, or your website.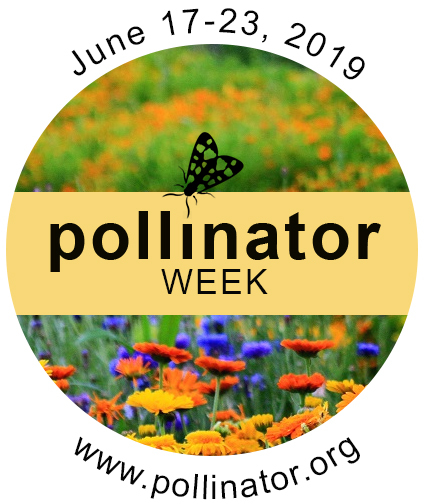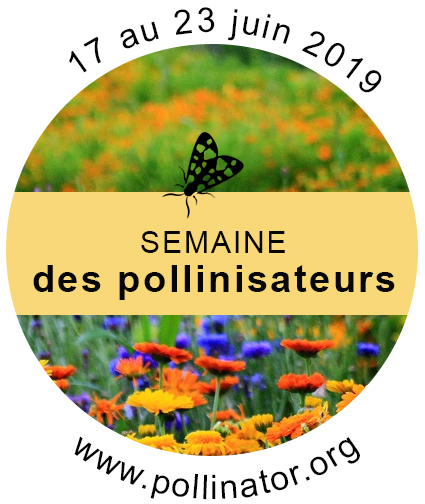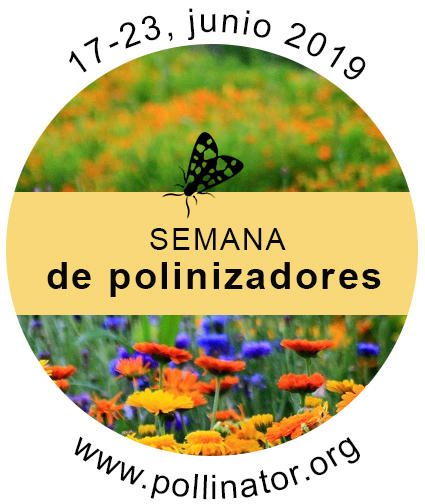 Download English
Download French
Download Spanish
Facebook Cover Photo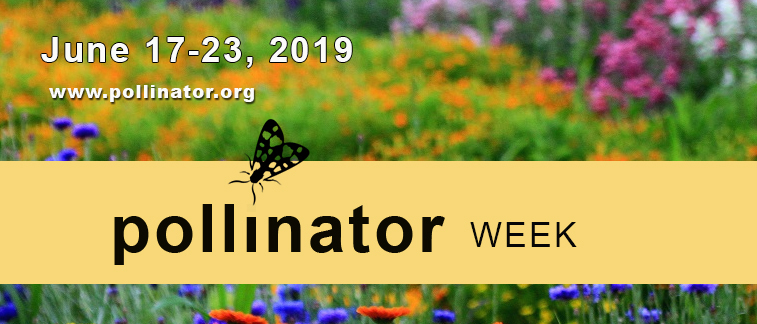 Download Facebook Cover Photo
Social Media - Shared Graphic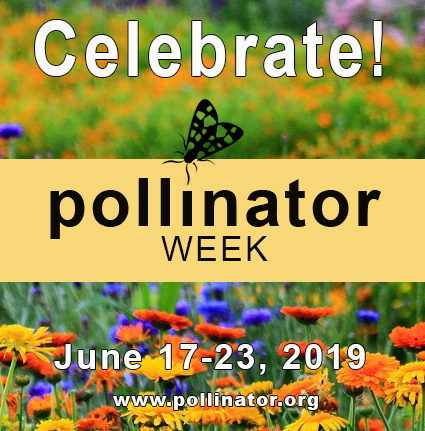 Download Social Media Image
Sticker Sheet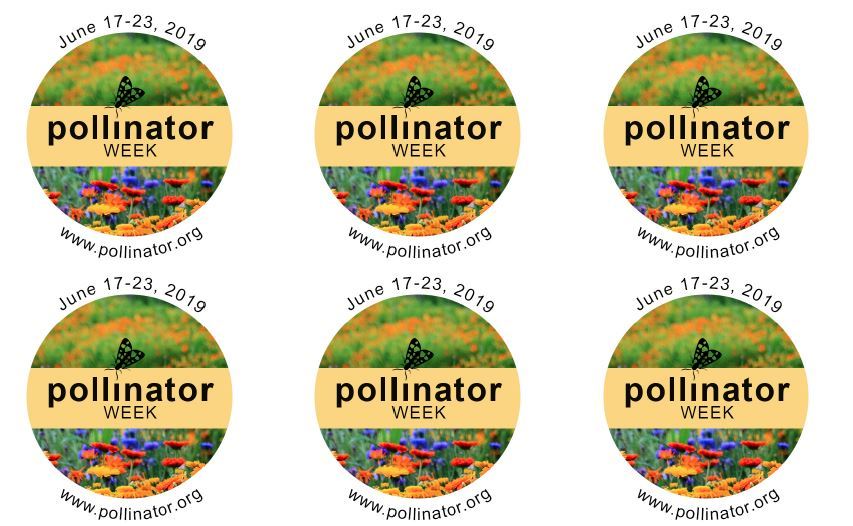 Download Sticker Sheet
Poster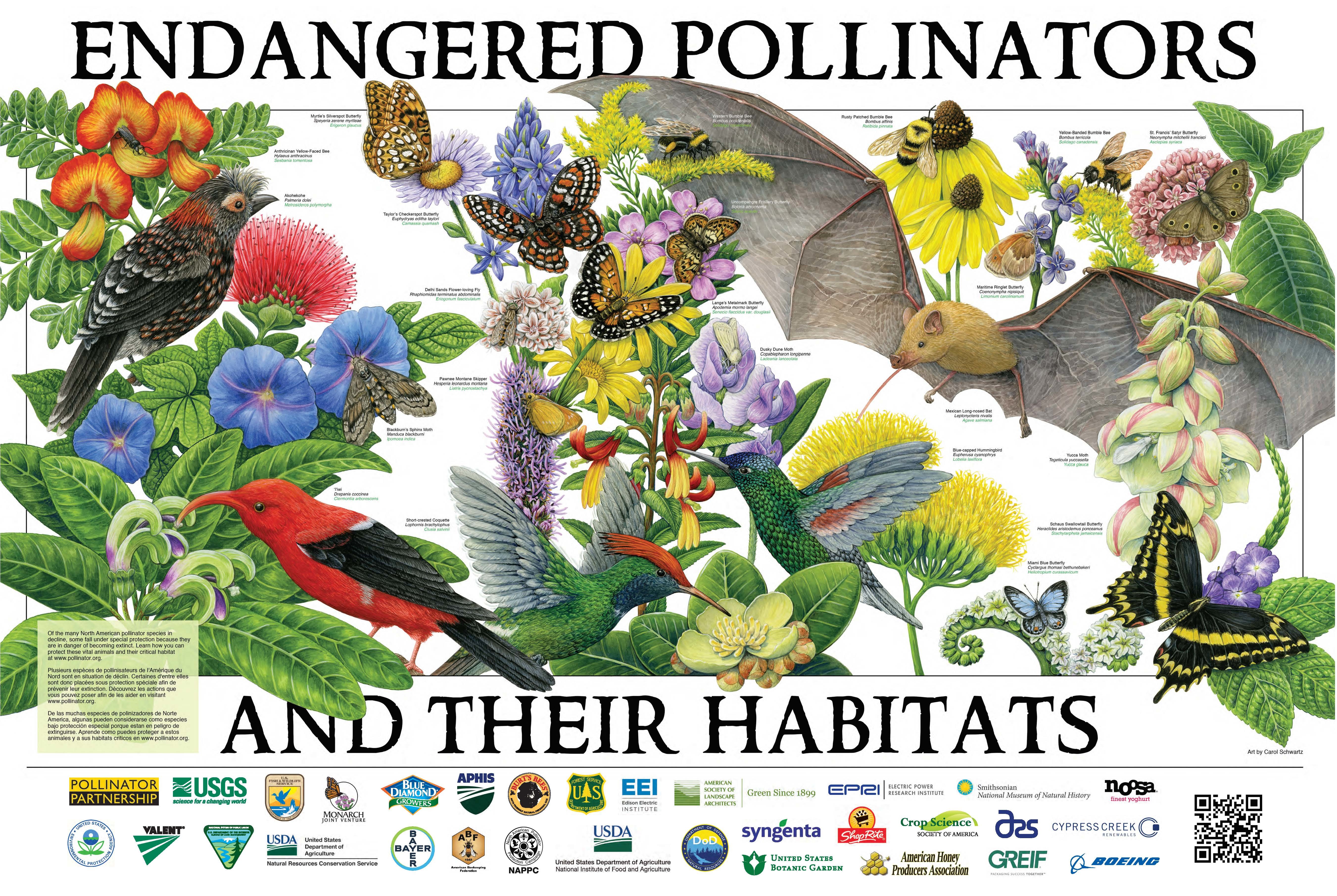 2019 POLLINATOR WEEK POSTER
The 2019 poster, Endangered Pollinators and their Habitats, features beautiful artwork by Carol Schwartz. This poster displays the numerous pollinator species that are at risk and listed as federally endangered or threatened including: 1 fly, 3 bats, 5 birds, 8 bees, and 24 butterflies and moths. Disturbances such as habitat loss, climate change, and application of agricultural pesticides contribute greatly to diminishing populations and disrupting ecological interactions. Extinction can lead to a crippling disaster for ecological resilience and economic interests.
Order
Pollinator Facts
We have the answers in PDF format below - feel free to print and distribute during Pollinator Week.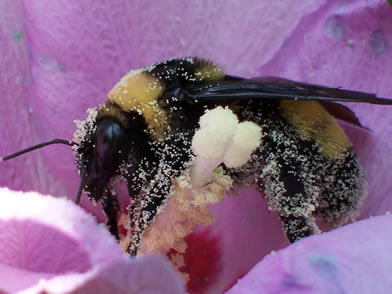 GENERAL FACTS ABOUT POLLINATION
Download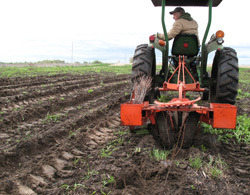 POLLINATION FACTS FOR FARMERS & RANCHERS
Download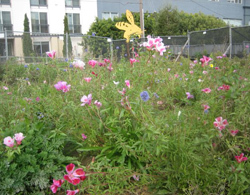 POLLINATION FACTS FOR GARDENERS
Download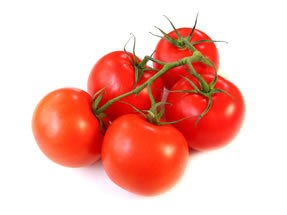 POLLINATION FACTS FOR FOOD INDUSTRY
Download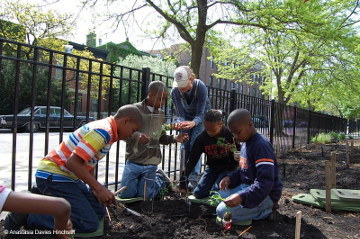 POLLINATION FACTS FOR EDUCATORS & STUDENTS
Download
Just for Fun
FUN STUFF FOR KIDS
RECIPES THAT RELY ON POLLINATORS